Civil society groups call for evacuation of refugees held in Nauru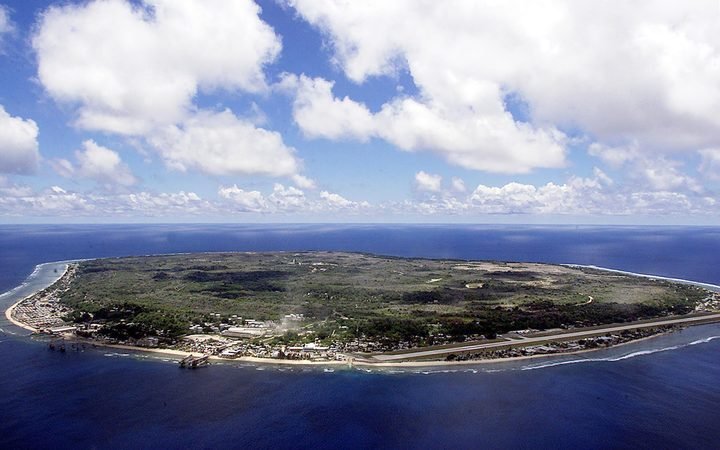 The state of civic space in Nauru is rated as 'obstructed'. Among concerns documented include restrictions on media freedom due to prohibitively high visa fees to enable foreign journalists to visit the country. Very few journalists have been able to access the country to report on human rights issues of international concern, such as the treatment of asylum seekers and refugees where been widespread reports of physical, psychological and sexual abuse in the Australia-run refugee detention centres.
Further, Nauru has failed to repeal or amend the criminal defamation provisions of the Criminal Act of 2016, to ensure that it fully complies with international human rights law. Nauru has also yet to ratify the International Covenant on Civil and Political Rights (ICCPR) or establish a national human rights institution.
Association
In September 2022, refugee and human rights groups called on the Australian Government to immediately evacuate refugees held in Nauru.
According to reports there are currently around 90 refugees held in Nauru in "urgent need of evacuation after a decade of inaction and cruelty by successive governments".
A new contract was awarded on a limited tender to the for-profit prison company Management and Training Corporation (MTC) for 62 days of work on the Pacific island, announced in September 2022 and costing over $4.5 million. MTC has no experience providing care for refugees living in the community, instead, it has profited from the United States private prison system and runs five notorious immigration detention centres for Immigration and Customs Enforcement (ICE).
The previous contract holder, Canstruct International, won a series of cascading, uncompetitive contract tenders from 2017, with the total cost exceeding $1.82bn over five years.
Betelhem Tebubu, human rights activist and survivor of offshore processing on Nauru said: "It is shocking, I was expecting good news, we were excited about this new Government and now we are just getting this destructive news. The conditions in Nauru are horrible, we lost our future our dreams were stolen, and now this contract."
Ogy Simic, acting Director of Advocacy and Campaigns at the Asylum Seeker Resource Centre (ASRC), said: "The rotten and cruel system of indefinite arbitrary detention of people who seek asylum by sea and offshore processing has denied rights and destroyed lives, it should come as no surprise that the only company willing to run it is a for-profit prison company that 'traffics in human captivity for profit.'"
In November 2022, the first group of six refugees from Nauru to be resettled in New Zealand landed in Auckland. They are four Rohingya from Myanmar, one from South Sudan and one from Cameroon - each of whom had been held on Nauru for more than eight years.
As previously documented, human rights groups have called the policy of detaining migrants offshore a violation of international rights laws. And the United Nations has urged Australia to resettle those migrants being housed on both islands following reports of self-harming and attempted suicide by residents of the centres. In February 2020, the International Criminal Court (ICC) found that detention conditions of refugees in Nauru may constitute a breach of international law. This detention appears to amount to "cruel, inhuman or degrading treatment", according to the Court.