Civil society disappointed by Fiji's rejection of UN recommendations to revise repressive laws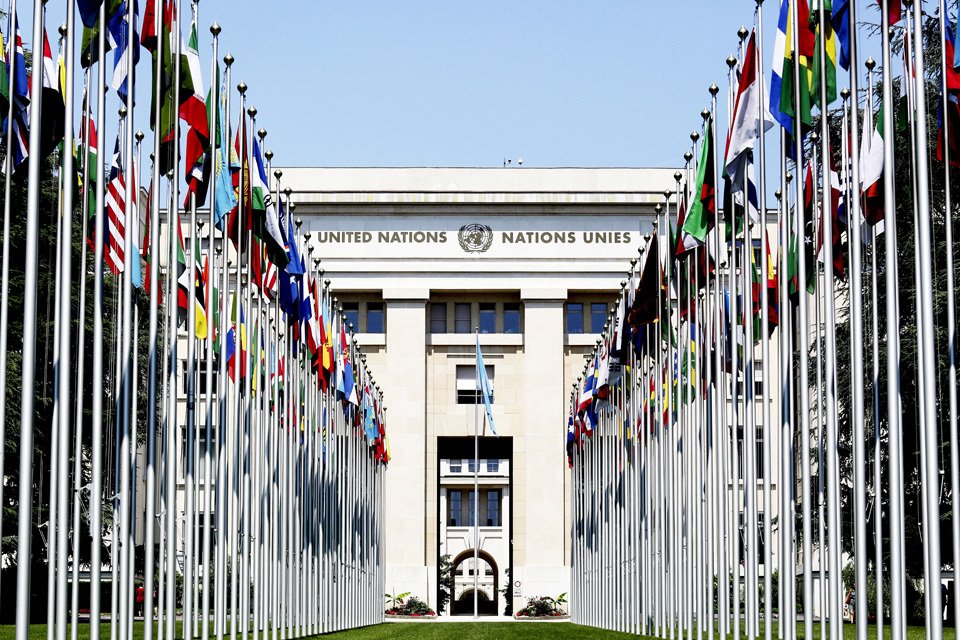 The government has rejected recommendations from the UN Human Rights Council to review restrictive laws. Journalists were reportedly barred from the trial of a real estate development company involved in a project which led to significant environmental destruction. There is still no accountability around the case of a teenager who was allegedly physically abused by security forces for a social media post. The NGO coalition has raised concerns about privacy rights around the COVID-19 pandemic.
Expression
Government rejects Human Rights Council recommendations to review restrictive laws
On 12th March 2020, Fiji's Universal Periodic Review (UPR) on human rights was adopted by the UN Human Rights Council. Previously in March 2019, a joint submission was made to the Human Rights Council about the conditions of civic space in Fiji by CIVICUS and local NGOs including Pacific Islands Association of Non-Government Organisation (PIANGO), Citizens' Constitutional Forum (CCF) and Fiji Women's Rights Movement (FWRM).
The government accepted recommendations pertaining to freedom of expression, assembly and association, including to ensure that criminal and speech-related legislation are not misused to suppress criticism. It also accepted recommendations to ensure that criminal statutes will not be used to curtail workers' rights and supported recommendations to implement the Declaration on Human Rights Defenders at the national level.
However, specific recommendations to amend or repeal repressive laws, including the sedition provisions in the Crimes Act and the Public Order (Amendment) Act were rejected. The government also did not accept broader recommendations to promote and protect freedom of assembly by revising such restrictive laws. 
In a statement at the Human Rights Council, CIVICUS, PIANGO and CCF said:
"We are disappointed that specific recommendations to amend or repeal these repressive laws were not accepted, many of which are based on draconian decrees enacted after the 2006 military coup and not fit for purpose."
As previously documented, on 6th November 2019, Fiji's human rights record was reviewed by the UN Human Rights Council
Media barred from trial of real estate development company
On 13th March 2020, journalists were told to leave the courtroom in Nadi where the case of a real estate development company was being heard. A court officer told reporters they were just following directives.
The company, Freesoul International is charged with one count of undertaking an unauthorised development on Malolo Island and one count of failure to comply with a prohibition notice under the Environment Management Act 2005. Freesoul denies these allegations.
In 2018, Freesoul obtained a lease for the parcel of land and the company's plan was to build Fiji's largest holiday resort: roughly 350 bures (traditional Fijian bungalows with thatched roofs) and the nation's first casino. According to reports, Freesoul allegedly began development without having environmental impact assessment (EIA) approval. After media coverage revealing significant environmental destruction in February 2019, the Director of the Environment cancelled the project's approval.
The Guardian reported in 2019 that it had found business records showing Freesoul was founded in 2016 and registered to an address in Shanghai. The company has previously said it decided to launch the Malolo venture "upon the invitation of Prime Minister Bainimarama to business houses including Freesoul on one of his visits to China" and New Zealand's Newsroom claimed it also had the backing of a state-run Chinese media company.
Still no accountability for ill-treatment by security forces for social media post
On 2nd March 2020, Fiji's Human Rights and Anti-Discrimination Commission said it was still "awaiting a response" from the police and the military on the alleged assault of a teenager by two men claiming to be army officers in October 2019.
As previously documented, a 16-year-old boy was interrogated by military and police officers over an anti-government social media post. In an interview with The Fiji Times newspaper on condition of anonymity, the teenager claimed he was physically abused at the Republic of Fiji Military Forces Queen Elizabeth Barracks in Nabua, Suva on 23rd September 2019.
Association
NGO coalition raises concerns about privacy rights violations around pandemic
On 25th March 2020, The Fiji NGO Coalition for Human Rights (NGOCHR) called on national responses to the Coronavirus (COVID-19) pandemic to be respectful of human rights. The coalition was concerned about the recent dissemination of private information by the Ministry of Health that listed the names and addresses of passengers that were on the same flight as the first confirmed COVID-19 patient. The list of 82 names included residential addresses.
The coalition highlighted that "important privacy issues that need to be considered" and "the consequences of revealing the personal details of people in a situation like this". They said that passengers are being exposed to online vilification and bullying and there have been allegations that the list included passengers who had already come forward to authorities.
NGOCHR Chair Nalini Singh said:
"In times of crisis such as the COVID 19 pandemic, where there is a lot of disruption to our lives and there is a level of threat and severity, we cannot immediately resort to such actions that threaten human rights".
Peaceful Assembly
Concert and gathering in solidarity with the Women's Global Strike
Fantastic photos from the @WomensGblStrike concert in Suva for #IWD2020 – congratulations to all the women's rights campaigners involved in the event's success 💪#IfWomenStoptheWorldStops pic.twitter.com/OMdo75AhA5

— IWDA (@iwda) March 11, 2020
To commemorate International Women's Day on 8th March 2020, the Fiji Women's Rights Movement (FWRM) organised a concert entitled 'If Women Stop The World Stops' at the Sukuna Park in Suva.
The concert was organised in solidarity with the Women's Global Strike, which calls women from every corner of the world to stop or slow down their formal or care work and come together to demand women's human rights.
FWRM Executive Director Nalini Singh said:
"The concert is a solidarity action that both celebrates the significant contributions of women to our society and protests against the disturbing realities of violence and discrimination that women and girls face in Fiji, the Pacific and globally".
Nalini said that the strike was "against a larger system of oppression and the patriarchy that continues to hinder our progress towards gender equality". She said that every day women's and girls' bodies are being assaulted, there is a lack of access to safe and decent work, justice, healthcare, education and other essential services. Further, women and girls continue to be underrepresented in leadership spaces and are at the front lines of the climate crisis.