Civil society calls on authorities to address police inaction and hate speech around Delhi violence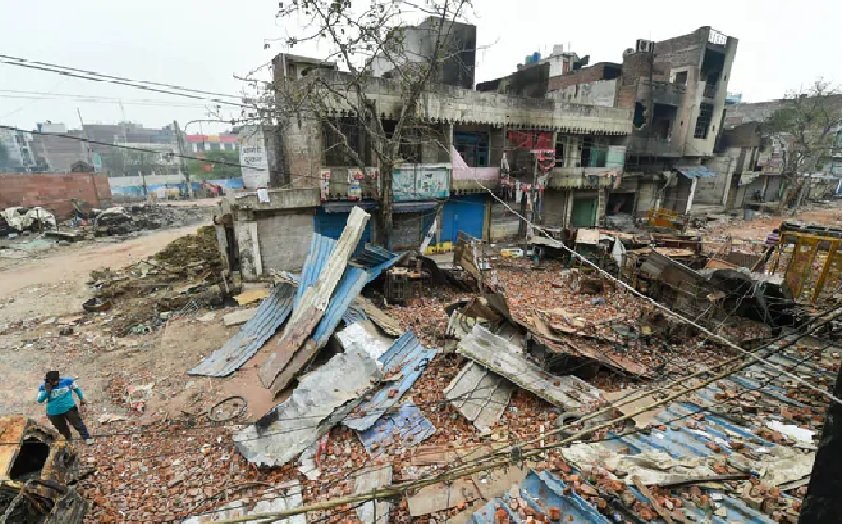 Civil society groups have called on both the Central and Delhi governments to take all necessary measures to prevent further violence, address police inaction and denounce hate speech by political leaders after violence broke out on 23rd February 2020 in New Delhi.
Tuesday was the third consecutive night of deadly communal clashes in the capital between Hindus and minority Muslims over a divisive new citizenship law.

Twenty-four people have been killed since riots broke out on Sunday. https://t.co/WLtciRggPY

— CNN International (@cnni) February 27, 2020
According to news reports the violence in Delhi was sparked after Kapil Mishra, leader of the ruling Bharatiya Janata Party (BJP), incited a Hindu mob to violently remove a group of protesters, mostly women, who were blocking a road in Jaffrabad and Chand Bagh, north-west Delhi in protest against the Citizenship Amendment Act. Groups on both sides allegedly began throwing stones and attacking each other, prompting an escalation of violence. Reports state that at least 37 have been killed and hundreds injured.
There were reports of mobs wielding sticks and stones walking down streets in parts of northeast Delhi and the looting of some Muslim homes which had been abandoned out of fear.
On 25th February, a violent mob of around 500 young men descended on a mosque in Ashok Nagar, broke down the doors and climbed the minaret to fly the Saffron flag, the official flag of Hinduism. According to reports, some protesters brandished weapons and attacked worshippers. They then set the mosque alight. Later in the evening, another smaller mosque and Muslim shops in the local market were burned. Police used tear gas and smoke grenades but struggled to disperse the crowds.
Two journalists belonging to the NDTV news channel were also badly beaten. Journalists have also posted on social media incidents where mobs demanded they reveal their religion.
Delhi violence | Timely action by police could have saved lives, says Supreme Court https://t.co/VOYUekQoh4

— Vishnu Live (@vishnulive37) February 27, 2020
The Supreme Court on 26th February 2020 criticised the Delhi police for not doing enough to check violence and the inflammatory speeches that provoked mobs. The court also said that "the violence in Delhi would not have happened had police not allowed instigators to get away".
The Commonwealth Human Rights Initiative (CHRI) India Executive Board said that before the riots erupted there was clear instigation with provocative speeches and calls to violence by individual political leaders and groups. They added:
"The unabated rioting, mob violence, looting and arson in parts of North-east Delhi, the communally charged situation and use of small arms by some members of the crowds is a stinging indictment of the repeated failure of the Union Government under which the Delhi Police functions".
CHRI further said that "there is ample evidence through video footage to register cases and identify perpetrators, and take firm action against propogandists of hate speech and violence as well as emerging evidence of police brutality during the violence".
Political leaders in India who are fuelling hatred & creating a violent environment by making hate speeches must be immediately held accountable.#DelhiRiots https://t.co/duaZZyOmWU

— Amnesty India (@AIIndia) February 25, 2020
According to Amnesty International India, political leaders in India who are fuelling hatred and creating a violent environment by making hate speeches must immediately be held accountable. Union ministers like Anurag Thakur to chief ministers like Yogi Adityanath and elected representatives have called for people to shoot down 'traitors' and take revenge.
Avinash Kumar, Executive Director of Amnesty International India said:
"There has been a deafening silence from the Prime Minister on the hate speeches made by the political leaders since December 2019. The Prime Minister must lead the way and unequivocally condemn them. A prompt, independent and impartial investigation into such speeches leading to ongoing and past violence is also needed. This prolonged impunity must end now."
As previously documented, over the last two months, millions have taken to the streets in opposition to a new Citizenship (Amendment) Act 2019 which seeks to provide citizenship only to non-Muslim irregular migrants facing persecution. The Office of the UN High Commissioner for Human Rights has described the controversial new law as 'fundamentally discriminatory in nature' while human rights groups have called the law 'unconstitutional and divisive'.
The protests have been met with excessive force and deadly violence by the authorities, with scores killed, many allegedly due to bullet wounds from police use of firearms, while hundreds have been injured. Despite calls by human rights groups for an independent and credible investigation into the police violations, no one has been held to account. Hundreds of people have been detained, including activists and intellectuals.
The police have also used a colonial-era law - Section 144 of the Criminal Procedure Code - against the protesters. The law prohibits, among other things, a gathering of more than four people if they fear a possible violation of law and order. 
🇮🇳#India has been added to our Watchlist as #civicspace deteriorates under the Modi govt
➡️Security forces have used violence against #Anti_CAA protesters
➡️Activists are facing spurious charges for speaking up
➡️Ongoing vilification of NGOs by the statehttps://t.co/To8hBhuBFX pic.twitter.com/DFNjXK7EVx

— CIVICUS Monitor (@CIVICUSMonitor) February 26, 2020
In December 2019, India's rating was downgraded by the CIVICUS Monitor from 'obstructed' to 'repressed' owing to its increased restriction of space for dissent during 2019 and particularly following Prime Minister Narendra Modi's re-election in May 2019. India has also been added to the CIVICUS Monitor's Watchlist.