Civic space remains 'obstructed' in Fiji as media attacked, climate march blocked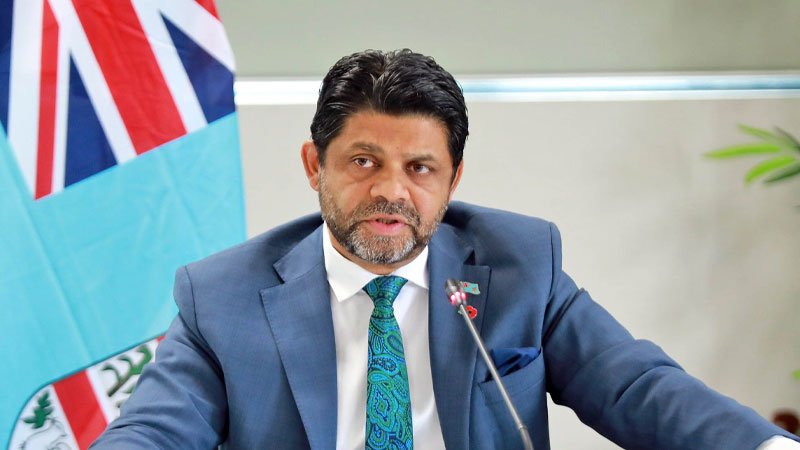 Fiji's civic space rating remains 'obstructed' in the People Power Under Attack report published in December 2021.
Among the civic space violations documented in 2021 were the use of sedition provisions in Crimes Act as well as the Public Order (Amendment) Act 2014 that have been used to target journalists, activists and government critics, while other sections of the act have been used to arbitrarily restrict peaceful protests, including by the Fiji Trade Unions Congress (FTUC).
On International Human Rights Day in December 2021, the NGO Coalition on Human Rights (NGOCHR) demanded state accountability to ensure that the rights of all Fijians are protected at all times. The issues raised by the coalition include the right for unions to be able to practise their freedom of association and for a free media that is able to publish the truth without fear of intimidation.
Despite this, in recent months the media came under attack for questioning the failure of government officials to follow COVID-19 protocols, while a climate march was blocked by the police for not having a permit.
Expression
Media attacked for questioning failure to follow COVID-19 protocols
Acting PM claims CFL has lost its independence after he was questioned on Shamima Ali raising concerns on COVID-19 protocols
Leave the media alone and concentrate on the mess in our country - Ali#FijiNews📰 #TeamFiji🌴 #Fiji 🇫🇯 https://t.co/VuHlpqK3FA

— Vijay Narayan (@VijayNarayan4) February 4, 2022
According to reports, in early February 2022, Attorney-General Aiyaz Sayed-Khaiyum attacked media organisations after he was asked at a media conference if the Attorney-General and other Ministers had failed to adhere to COVID-19 safety protocols during a recent tour of the Western Division. The media had photos that showed no masking or physical distancing of two metres.
Among the media outlets targeted were Communications Fiji Ltd (CFL) and The Fiji Times. The Attorney-General went on to ask a CFL journalist if he was a police officer to be asking questions.
In response, human rights activist Shamima Ali called on the Attorney-General to stop attacking media organisations and start answering the questions put to him in a truthful manner. She said:
"Leave the media alone and concentrate on the mess you have made of our country. The journalist during today's press conference asked a very pertinent question on following COVID-safe protocols. Just answer the question asked by the journalist and stop obfuscating the issue."
Press freedom has continued to be a concern in Fiji as it dropped three places in the latest Reporters Without Borders (RSF) World Press Freedom Index. According to RSF, journalists who are overly critical of the government are often subjected to intimidation or even imprisonment.
In early January 2022, The Guardian reported that a Fijian journalist said that after he posed questions to a politician during a public forum, the politician replied that he knew where the reporter lived. The following day, the reporter's car was broken into. Soon after, the reporter was told that if he didn't stop being critical, he would be kicked out of his job and he was evicted from his housing. The reporter believes all of these incidents stemmed from the questions he asked of the politician.
Further, the media have to operate under the draconian 2010 Media Industry Development Decree, which was turned into a law in 2018 under the regulator it created, the Media Industry Development Authority, over which the government has direct oversight. Those who violate this law's vaguely-worded provisions face up to two years in prison. Sedition laws, with penalties of up to seven years in prison, are also used to foster a climate of fear and self-censorship.
Police block climate change march marking COP26 protests
Fiji police block Suva climate change march marking COP26 protests https://t.co/X15KIK7Jss #Fiji pic.twitter.com/vAIlUb9X71

— Raet Lomi (@raetlomi) November 6, 2021
Previously, in November 2021, a peaceful march organised by young people ended abruptly after police officers stepped in to stop the rally in Suva. Organisers told local media that police also removed their banners.
Priests, church workers and youth had gathered at My Suva Park to march as part of worldwide Day of Climate Action protests against governments failing to act more urgently at the global COP26 conference in Glasgow, Scotland. Rally organiser Atelemo Laticakaudrove said the Suva City Council had granted them the green light to proceed with the march along the footpath at the park, but police spokesperson Ana Naisoro said no permit was issued by police and they had to disperse those gathered.
Police have said no application had been made to police with regards to a march and, as such, no permit had been granted.
They also warned demonstrators against making social media posts about the event. Social media postings criticised the police action. One poster from Auckland on the Pacific Conference of Churches Facebook page asked why the protest was stopped in Fiji, "a democratic country known for its democracy".
Article 18 of the Fiji Constitution guarantees the right to the freedom of assembly. However. the Public Order (Amendment) Act 2014 allows the government to refuse permit applications for anyone convening a meeting in a public park or on a public road deemed to prejudice the maintenance of peace or good order. The discretionary powers of the Commissioner of Police in issuing permits have been misused in a number of instances to restrict peaceful gatherings and demonstrations. Trade unions have often been targeted. The Fiji Trade Union Congress was denied authorisation to hold a march at least six times between 2018 and 2019, without any valid reason and often at the last minute.