Chile: journalist Francisca Sandoval dies after being shot when covering protest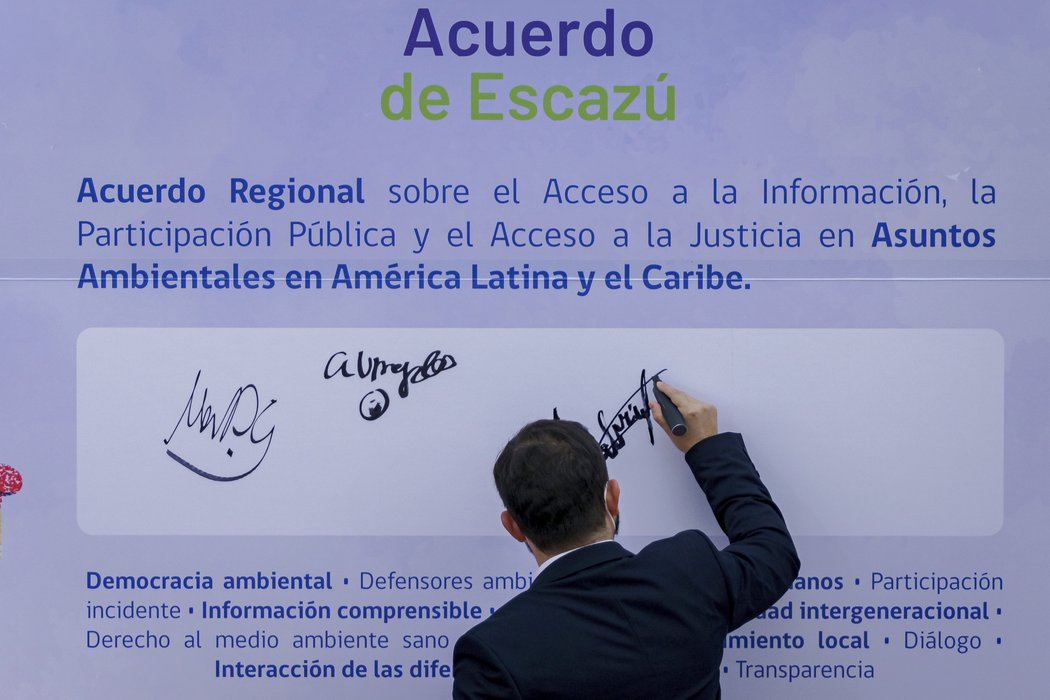 Expression
Journalist shot while covering Workers' Day demonstration
Francisca Sandoval, shot while covering Workers' Day marches, is the first journalist killed in the line of duty in Chile since the Pinochet era. https://t.co/DowjiZ7XDM

— Freedom of the Press (@FreedomofPress) May 16, 2022
On 1st May 2022, during the Workers' Day march in Santiago, shooters opened fire following an alleged altercation with protesters. Four people were injured, three of them journalists covering the march. Francisca Sandoval, a 29-year-old journalist with La Victoria's Señal 3, was critically wounded and died from her injuries on 12th May 2022. The police apprehended three suspects in connection with the shooting, one of whom was charged with homicide and placed in pre-trial detention. Sandoval is the first journalist to be killed in the line of duty in Chile since the end of the Pinochet dictatorship.
In a public statement, the Metropolitan Council of the Colegio de Periodistas de Chile (Chilean Association of Journalists) said that these events occurred while the Special Forces of the Carabineros police were on the scene but they "did not intervene, and turned to repress demonstrators." The association therefore demanded the resignation of the Carabineros' Director-General, whom they called on to clarify this failure on the part of the security forces.
President Boric stated that his government would work to ensure that this situation did not happen again, saying "we cannot allow weapons to continue to be naturalised in Chilean society, that someone should fire a gun at a person who was covering a demonstration. So begin the worst tragedies in Latin America, with attacks on the press as well."
Bill to protect journalists and media workers
Diputada y Consejera Nacional de @ChilePeriodista, Nathalie Castillo, presenta en Conferencia Global de UNESCO proyecto de ley de protección a la prensa y destaca el deber del Estado de garantizar su ejercicio de manera protegida y libre. #InformarNoEsDelito #PrensaProtegida pic.twitter.com/oebRy3IVpJ

— Colegio Periodistas de Chile (@ChilePeriodista) May 2, 2022
On 3rd May 2022, during the UNESCO Global Conference for World Press Freedom Day held in Uruguay, Chilean parliamentarian Nathalie Castillo announced she would present a bill on the protection of journalists and media workers. Castillo is also a journalist and former president of the Chilean Association of Journalists.
The bill, introduced on 10th May 2022, is based on the Model Law for the Protection of the Press and Communications Workers – which was also presented during the UNESCO conference. The collaborative initiative proposes a model for the inter-American system to enshrine the State's duty to this sector by guaranteeing rights such as freedom of the press, freedom of expression, access to information and democratic governance.
Among other things, the bill under consideration in Chile establishes that the State must adopt mechanisms to protect journalists at risk and their families, and that public officials may face administrative sanctions for statements that "affect journalists' security and integrity."
Chile falls 28 places on World Press Freedom Index
.@RSF_inter ensures that "although freedom of the press is guaranteed in the Constitution (…) it is not always respected in practice" Y "attacks on journalists multiply"which dropped #Chile from 54th to 82nd in the press freedom ranking this year: https://t.co/lAjvget4TZ

— IFEX (@IFEX) May 16, 2022
Chile was ranked 82nd out of 180 countries in Reporters Without Borders (RSF)'s World Press Freedom Index 2022, a fall of 28 places compared to the previous year. The international organisation released their analysis on 3rd May 2022, World Press Freedom Day. RSF said that while press freedom is guaranteed by Chile's legal framework, it is not always respected in practice. According to their report, investigative journalism is losing ground and attacks against the press are increasing.
Association
Radical Mapuche group claims responsibility for an arson attack
On 1st April 2022, several houses in the Contulmo commune of the Arauco Province were burned in an arson attack perpetrated by members of radical Mapuche group Resistencia Mapuche Lavkenche (RML). The group issued a statement claiming responsibility for the attack and saying it was responding to the Boric government's "absolute ignorance of the territorial conflict that is experienced in Wallmapu." RML said the government had continued to respond to the conflict with symbolic gestures rather than tackling underlying issues. Among their demands was the withdrawal of criminal complaints against Mapuche leaders. On 4th April 2022, the Chilean government announced that it would take legal action against the perpetrators of the arson attack.
This incident took place soon after the new government lifted militarisation in the region, after several months under a state of emergency established by former president Sebastián Piñera. However, in the following weeks the security situation worsened in the La Araucanía and in some areas of the Biobío region. At the end of April, truck drivers working in southern Chile organised a strike to demand more security measures in roadways, as well as better working conditions and a reduction in fuel prices. On 16th May 2022, the Boric government declared a state of emergency to allow the re-deployment of the armed forces to the region.
Chilean Congress approves ratification of the Escazú Agreement
¡Gran noticia para las y los defensores ambientales ✊🏼!

Hoy el @Senado_Chile APROBÓ el #AcuerdoDeEscazú ✅, con 31 votos a favor y 3 en contra.

¡Chile avanza en democracia ambiental 🌿👏🏼! pic.twitter.com/C2GdJWtl0G

— ONG FIM🅰️ (@FIMA_Chile) June 1, 2022
On 31st May 2022, Chile's Senate approved the ratification of the Escazú Agreement (the Regional Agreement on Access to Information, Public Participation and Justice in Environmental Matters in Latin America and the Caribbean). The bill on the agreement's ratification was sent to Congress by the Boric government and had been approved by the Chamber of Deputies some weeks earlier, on 11th May 2022. In the Senate, the bill received 31 votes in favour and 3 against. 11 senators abstained.
Minister of Foreign Affairs Antonia Urrejola said that, with this move, Chile "reaffirms its strong commitment to contribute to sustainable development and peace in our region." She commented:
"In one of its most salient features and contributions, the Escazú Agreement also recognises the role of human right defenders in environmental issues, and offers them the necessary conditions to work freely, preventing any type of harassment or persecution."
Peaceful Assembly
Young man injured during students' march
"A puro pan a puro té, asi nos tiene JUNAEB": Marcha CONFECH: "32.000 no son lo mismo que hace 10 años" pic.twitter.com/HA2myvd3mh

— PIENSAPRENSA 315 mil Seguidores (@PiensaPrensa) March 25, 2022
On 25th March 2022, a young man was injured in the chest during a student protest in the centre of Santiago. The march was organised by the Confederation of Students of Chile (Confech) to demand an increase in students' food and living allowances, which have not been adjusted for 12 years. "Boric, listen, join the struggle," shouted students as they marched in front of the La Moneda presidential palace. A few metres away from La Moneda, a group of hooded people looted shops, vandalised a public transport stop and clashed with police officers. Police used water cannons and sounded police car sirens to respond to the incidents of violence.
Government authorities later said the young man who was injured was not a protester, but a bystander. The incident reportedly took place when a traffic control officer shot at the ground with his firearm to disperse a group of hooded individuals who were attacking him and other traffic control officers. The gunshot bounced, hitting the 19-year-old man in the chest. According to news reports, he suffered a minor injury. The officer responsible said his integrity was at risk and he was being attacked by around 15 to 20 people. He was not charged, as the case was considered self-defence.