Canada: digital rights in the spotlight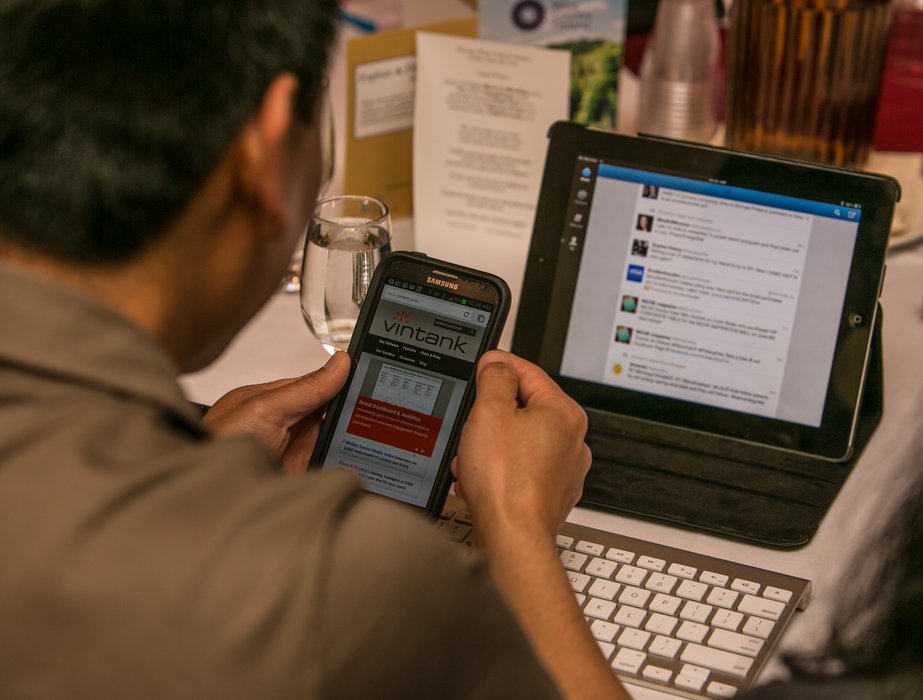 Expression
BC's $10 blanket fee takes the "free out of the freedom of information," ⁦@caj⁩'s Jolly says, after 80% drop in access-to-information requests from media outlets. #bcpoli #cdnfoi https://t.co/kLF6d4cCtc pic.twitter.com/P432Ni8eFL

— Mike Hager (@MikePHager) January 20, 2023
The implementation of a fee in British Columbia's access to information request application system showed concerning results, leading the province's information and privacy commissioner to call for the fee to be dropped. Since late 2021, the province's public bodies at all levels have been allowed to charge a $10 application fee any time someone seeks access to general records, regardless of how simple the request is.
The change was criticised by expression advocates, who said new rules and fees adopted in the province burdened and discouraged citizens and journalists from accessing public information. A review showed the fees may indeed have posed a barrier for media organisations, whose access to information requests decreased 80% in the six months following the implementation of charges. "Although it is too soon to evaluate the long-term impact of the $10 fee on request volumes, some of the findings give cause for concern and there is a clear need to carefully monitor matters going forward," said BC information and privacy commissioner Michael McEvoy.
Court cases affecting freedom of expression

Media Advisory: BCCLA at the Supreme Court of Canada to intervene on the right to privacy in IP Addresses.

Read our release and factum: https://t.co/exTjMxB0mS

— BC Civil Liberties Association (@bccla) January 11, 2023
In September 2022, a court in Ontario dismissed an anti-SLAPP motion to dismiss a defamation case brought by an anti-abortion group against a young advocate. The case involves Brooke Dietrich, a university graduate who used her TikTok account to campaign against an anti-abortion group called 40 Days for Life, which often holds 40-day prayer vigils outside hospital and abortion facilities. At the time, Dietrich posted a series of videos that encouraged her followers and other TikTok users to engage in creative counter-protest actions against the anti-abortion group.
In March 2022, the Ontario Superior Court of Justice granted a temporary injunction against Dietrich, preventing from continuing her TikTok campaign, as a response to a defamation lawsuit filed against her by 40 Days for Life. In September, the Ontario Superior Court of Justice dismissed a motion arguing that the defamation lawsuit was an example of "Strategic Litigation Against Public Participation" aimed at silencing Dietrich's activism. The Court allowed the defamation lawsuit against Dietrich to proceed. The Canadian Civil Liberties Association (CCLA) said it is intervening in the case on Dietrich's side and to safeguard online political expression.
In a separate development, on 17th January 2023 the Supreme Court heard arguments in a case whose outcome might affect online privacy and freedom of expression in Canada. The case, R v Bykovets, centres around an Alberta man convicted of using unauthorised credit card data in online purchases. During a criminal investigation, police were able to obtain the man's personal information from a private company which had processed some of the transactions, and were able to identify him through IP addresses used in the purchases.
In the framework of the case, Canada's Supreme Court will decide on whether police need a court order to obtain an individual's IP address. Expression advocates argued in court documents that "people expect to access the internet without police obtaining a record of their access without warrant. They expect to be free from police post-hoc surveillance unless warranted." An expert at the CCLA said:
As more of our lives move online, now is a reasonable time to think through what should be the constraints on state power when it comes to watching what we do online. At its core, this case is about that. -
Association
On 6th December 2022, the Quebec Superior Court issued a ruling saying a provincial back-to-work law used to stop a construction workers' strike in 2017 violated the Canadian Charter of Rights and Freedoms by "completely prohibiting the legal right of workers to strike." The legal challenge was filed by construction unions, whose province-wide strike - involving 175,000 workers - was interrupted by an 'emergency' law adopted by the provincial government in May 2017 to force workers back to work. Despite siding with the workers, the judge rejected all the remedies proposed by the unionists, refusing to order the Quebec government to pay compensatory or punitive damages. Observers said that by not punishing the province for its actions, the court's decision gives the green light to governments to use such repressive legislation to attack workers' rights.
Peaceful Assembly
SR members - as part of the Anti-Capitalist and Ecologist Coalition against COP15 - protest to call out the hypocracy of #COP15 and @CanadianPM.

No more greenwashing and empty promises. Listen to the science and Indigenous knowledge. #fucklacop15 #rejectcapitalism pic.twitter.com/SMJ9BmjQmH

— Scientist Rebellion Turtle Island (@SRTurtleIsland) December 10, 2022
In December 2022, multiple demonstrations took place around the United Nations' conference on biodiversity, which was held in Montreal. On 7th December 2022, about 60 people marched near the venue of the conference, also known as COP15, with protesters saying multilateral agreements have failed to adequately address the issues of biodiversity and the climate crisis. A large police presence followed the protesters, but there were no reports of arrests. A separate march was held on 9th December 2022, with hundreds of people demanding a strong new deal to protect biodiversity worldwide.
On 4th December 2022, about 90 people protested outside the Alberta Legislature against a controversial bill which would give the provincial government sweeping authority to redress any federal policy, law or programme it deems harmful to Alberta. The proposed 'Alberta Sovereignty Within a United Canada Act' was described by critics as anti-democratic. A similar counter-protest in support of the legislation was also held the same day.
On 10th December 2022, a small number of people in Regina marked Human Rights Day by protesting against the current regime in Iran. "I'm here … to be the voice of my people back in my home country [where] they are fighting for the very basic human rights," a migrant protester said. More than 400 people have been killed in the repression of demonstrations in Iran since a wave of protests began in September 2022. Similar events were held elsewhere, including in Kelowna, B.C., where residents have demonstrated in support of Iranian protesters for several weeks.
On 12th December 2022, healthcare workers and their supporters demonstrated across Ontario to protest against "inaction" by the Ford government to address over-capacity in public hospitals across the province. Demonstrators carried signs with words like, "overworked, underpaid, overwhelmed, underfunded." "We want to show support for the hospital workers and the health-care workers because we know how completely overstretched they are," said an organiser with the Ontario Health Coalition (OHC), representing more than 500 organisations, which staged a demonstration at Toronto General Hospital.
On 16th December 2022, workers at Halifax Regional Municipality protested against workplace racism and discrimination by the city of Halifax. Organiser Raymond Sheppard described how workers of African descent are stereotyped, singled out, bullied and disproportionately written up. Sheppard and other activists said the municipality had failed to act on their concerns, despite repeated complaints raised by Black employees.
In early January 2023, small rallies were held in multiple cities to oppose the Canadian government's plan to buy several new fighter jets. In Montreal, for example, people rallied outside the offices of Canada's Environment Minister Steven Guilbeault and chanted "no new fighter jets." The protests were organised by the No Fighter Jets Coalition, a group of 25 peace and justice organisations, which argues fighter jets are unnecessary to protect the country and contribute to violent conflict and humanitarian crises. "Canada does not need more warplanes," said organiser Maya Garfinkel with World Beyond War, an organisation aiming to demilitarise Canada. "We need more health care, more jobs, more housing."
On 9th January 2023, protesters disrupted an event at McGill University sponsored by a group they described as "notoriously transphobic and trans-exclusionary." The event held at McGill University's Centre for Human Rights and Legal Pluralism (CHRLP) was reportedly debating the adoption of laws enabling transgender persons to change their legal sex. The event was cancelled soon after the protest began.