Canada: Protests to reclaim human rights threatened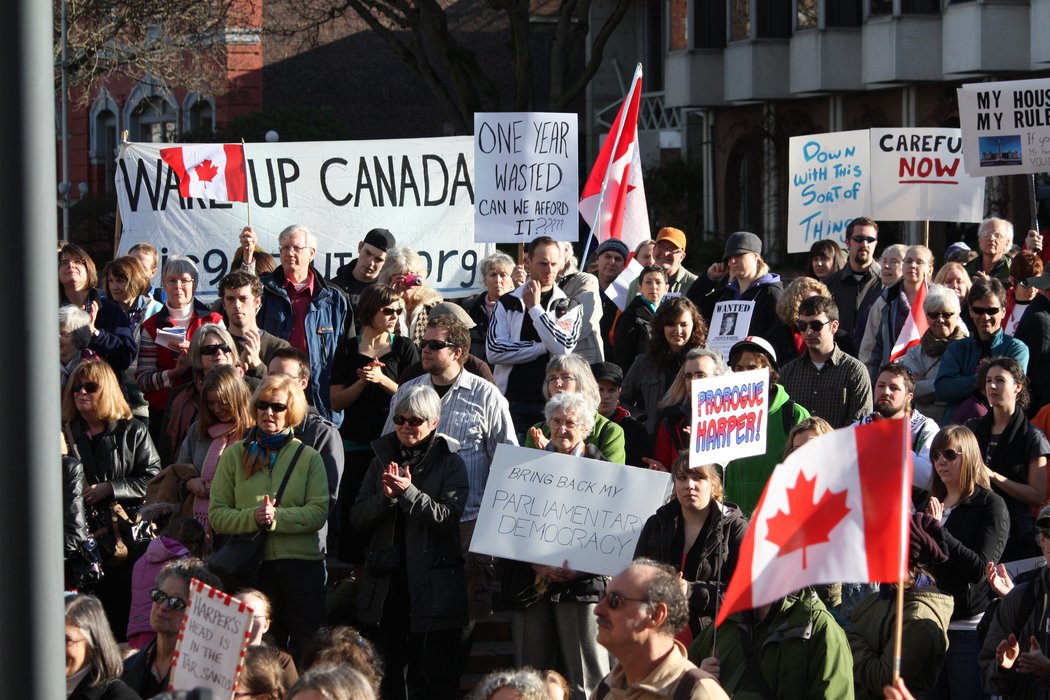 Peaceful Assembly
Case against environmental defenders dropped
In August, the British Columbia Prosecution Service announced it was dropping 146 cases against old-growth logging protesters after the country's highest court refused to hear an appeal against the acquittal of a demonstrator who had been cleared of criminal contempt. The Supreme Court recently dismissed the appeal from the province against Ryan Henderson, thus prompting authorities to stop pursuing similar charges against other people who took part in the Fairy Creek blockade on Vancouver Island. Henderson was cleared of contempt in February when the British Columbia Supreme Court found Royal Canadian Mounted Police (RCMP) officers had only read a shortened version of the injunction to hundreds of protesters, including Henderson, who were arrested at the Fairy Creek blockade. The court ruled that the abbreviated script used by the officers didn't contain enough information to give protesters "actual knowledge" of the injunction contents and prove they were "wilfully blind" to its terms.
Protest for labour rights
On 14th August, nursing home healthcare workers in Moncton protested to demand better wages after recent contract negotiations stalled. Employees say they've been offered a five-year contract with a nominal pay increase, but not enough to cover the cost-of-living increases. "We deserve better," Sharon Teare, a resident attendant at a Saint John home and president of the New Brunswick Council of Nursing Home Unions, said in a speech at the rally. The Canadian Union of Public Employees, representing almost 4,600 employees in 51 nursing homes across the province, is seeking increases of about $13 per hour over three years.
Activists protest for environmental protection
On 13th August, hundreds of people gathered outside the office of the Ontario Finance Minister to demand permanent protection from development of a local natural area. The protest was held days after the province's auditor general said the Ontario government's process for choosing protected Greenbelt land to open up for housing development was heavily influenced by a small group of well-connected developers who now stand to make billions of dollars. The removal of The Duffins Rouge Agricultural Preserve (DRAP) from the Greenbelt prompted the protests. Speaking about the size of the protest to protect the local agricultural preserve, one person said, "I'm also really, really glad to see a lot of older people who will still care about our future, their children's future and the whole future of Ontario and this planet."
Arrests in Toronto
On 6th August, at least three people were arrested at a Toronto protest against an Eritrean festival that the city ended early after reports of violence. At least nine people were sent to hospital after clashes broke out between festival attendees and opponents of the Eritrean government. The festival, which highlights the cultural heritage of Eritrea, has been held in Toronto for several years without incident. But human rights advocates argue the event is a thinly veiled propaganda tool used to raise money for Eritrea's regime.
Clashes at Senegal's embassy in Ottawa
In August 2023, police in Ottawa said they were looking for 15 people who allegedly vandalised the Senegalese embassy during a protest in Ottawa on 1st August. Officials say people forcibly entered the embassy and allegedly committed several offences, including assault. The embassy alleged the protestors attacked agents and caused serious damage to equipment. The incident came just a day after Senegal's government dissolved a major opposition party and restricted internet service.
Demonstrations for gender justice in the cases of missing and murdered indigenous women
On 2nd August, about 200 people participated in a round dance at a major intersection in Winnipeg to call for a privately run landfill to be searched for the remains of two missing indigenous women. Some people at the rally carried signs painted with red handprints reading "Justice for our sisters," "Enough is enough", and "Am I next?" A large red dress was painted on the pavement at the intersection before the round dance began, and people stood chanting "Search the landfill," before forming into circles. The effort to search the privately run Prairie Green landfill for the remains of Morgan Harris and Marcedes Myran started in December 2022 after Winnipeg police said the bodies were likely taken there, but it was not searched.
🕯️ Join the call to #SearchTheLandfill and bring justice for missing Indigenous women 🌍💔 Let's stand together in solidarity 🤝 #MMIWG2S #IndigenousRights 🙏 #EndViolence 🛑🕊️https://t.co/oynbDtCjls

— NWAC (@NWAC_CA) August 4, 2023
Expression
Concerns over social media news ban by the private sector
On 8th August, prominent media outlets called on the country's competition regulator to stop a social media company from blocking access to news as the federal government and technology companies clash over revenue and content sharing. News Media Canada, the Canadian Association of Broadcasters and CBC/Radio‐Canada say that Meta's decision to bar Canadians from viewing news on Facebook and Instagram amounted to "anticompetitive conduct". Meta announced its decision after the federal government passed Bill C-18, the Online News Act, which is supposed to help boost revenues at local media outlets by requiring Meta and Google's parent company, Alphabet, to compensate publishers for hosting and linking to their content. But Meta has rejected these new costs, calling C-18 "unworkable" and began blocking access to news on Facebook and Instagram on 8th August. Earlier this year, Google also warned it would remove links from search results but has not yet done so. The decision by Meta applies to Canadian content as well as news from outlets including the Guardian, the Washington Post and the New York Times. Media experts have warned that by blocking reputable news organisations, Meta will open space for fake news and disinformation.
Hateful acts on the rise
Authorities across the country say they are hateful acts directed toward the LGBTQI+ community, including protests against drag queens reading to children and access to gender-affirming care. For example, in Calgary, police reviewed 156 files for hate motivation since the year began and say there has been a shift in the motivation of hate crime from crimes motivated by race to those targeting sexual orientation and gender. "This past seven months, or specifically since the New Year, we have seen an increase in that motivation towards sexual orientation and gender, particularly towards members of the transgender community," said Senior Const. Matt Messenger, Calgary Police Service hate crimes coordinator.
Association
Right to association during the pandemic
In August, the Supreme Court decided not to hear a case from British Columbia area churches arguing that public health rules violated their Charter rights by banning indoor religious services during the pandemic. The decision essentially upheld the Court of Appeal for British Columbia's ruling from December 2022 that said the health orders were justified under two legal tests even if they did infringe on constitutional freedoms. The initial petition for redress was started in 2021 by a group of British Columbia pastors and a religious freedom activist. "We are disappointed that the Supreme Court of Canada has declined our application for leave to appeal in this matter," said Marty Moore from the Justice Centre for Constitutional Freedoms.
The Supreme Court of Canada will not hear a further appeal of two Ontario churches - Aylmer Church of God and Trinity Bible Chapel - who challenged the Ontario government's violation of Charter-protected religious freedom through lockdowns measures. https://t.co/TWXbj1hKmB pic.twitter.com/lS50Tp0hXG

— Justice Centre for Constitutional Freedoms (@JCCFCanada) August 10, 2023