Canada: Environmental defenders face arrests and excessive force in Fairy Creek blockades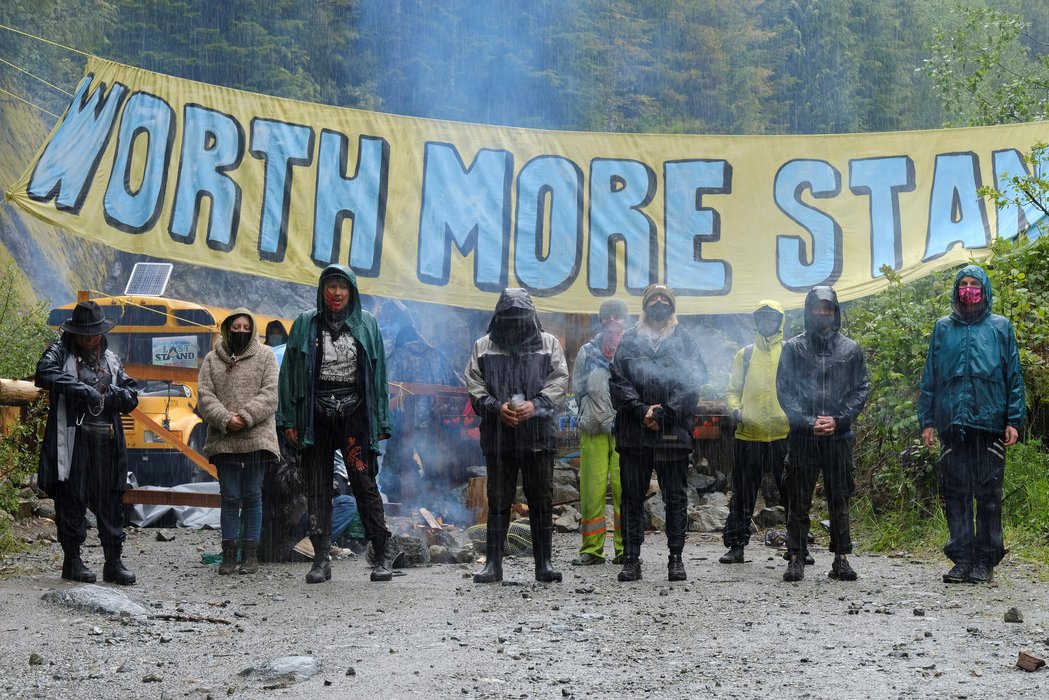 Peaceful Assembly
Environmental protests
The BC Provincial Court condemned RCMP tactics & methods at #FairyCreek.Excessive force used against this Nuu-Cha-Nulth & Coast Salish woman & others is wrong. The RCMP are obliged to follow the rule of law & must stop this brutality NOW! #SaveTheOldGrowth #ElderTrees #MMIWG pic.twitter.com/9dCy03Ucua

— Leah ProudLakota (she/her) (@LeahGazan) August 22, 2021
Protests and civil disobedience actions against the cutting of old-growth forests in Fairy Creek have continued in Vancouver. As previously reported on the CIVICUS Monitor, demonstrators have been camping and mobilising to prevent deforestation on southwestern Vancouver Island for several months. On 21st August 2021, at least two people were injured when police disrupted a direct action in the area, where protesters had organised a blockade and some had locked themselves onto an industry gate. At least 33 people were arrested. According to news reports, nearly 800 people were arrested at the blockades since May 2021.
"This is getting close to one of the biggest acts of civil disobedience in Canadian history," University of B.C. sociology professor David Tindall, who studies environmental movements, told The Narwhal. Royal Canadian Mounted Police (RCMP) officers were accused of using excessive force against protesters, with videos and photographs showing officers deploying cans of pepper spray against peaceful demonstrators and violently detaining them.
Also in August, a ruling by British Columbia's Supreme Court said that police actions to prevent access to the Fairy Creek area have been "unlawful" and that journalists, Indigenous peoples and protesters must have access unless there is a genuine operational or safety reason for restriction. A group of journalists and two members of the group Elders for Ancient Trees had filed separate complaints against the RCMP and said they were refused entry to the Fairy Creek watershed because of the broad use of exclusion zones enforced by police.
In a related development, on 21st August 2021 Extinction Rebellion Vancouver led protests in several cities to demand action against the climate crisis. The group, which often uses peaceful civil disobedience tactics, attempted to blockade a busy interception in Vancouver which was quickly disrupted by police. "After decades of malfeasance and inaction by all levels of government in Canada and throughout the world," said the group's press release, "we now face a climate and ecological catastrophe that threatens human civilization."
Coronavirus-related protests
Throughout the reporting period demonstrations were held in multiple cities to protest against COVID-related restrictions. On 14th August 2021, for example, thousands of people gathered in Montreal to protest the implementation of a vaccination passport across Quebec. Days earlier, more than a hundred people protested in front of a sports bar in Quebec City, the first business to test the vaccination passport system as part of the province's pilot project.
Thousands of demonstrators gathered outside hospitals in Vancouver, Victoria, Prince George, Nanaimo and in other cities. The protests were organised by Canadian Frontline Nurses, a group founded by two Ontario nurses who have promoted conspiracy theories about COVID-19. There are reports of several health workers being attacked and patients having trouble accessing medical facilities because of the protests. In response to these attacks, the Canadian Medical Association issued a statement saying: "We have confronted uncertainty, exposed ourselves to risks and worked prolonged hours, weeks and months all in support of our patients and the public we serve. We have not signed up for bullying, attacks and violence, at the hands of those who do not subscribe to science or health advice."
More protests across Canada
Hundreds of people marched through #Toronto on Saturday (August 28) to protest the #Taliban takeover of Afghanistan and to demand that the Canadian government do more to help stranded Afghans still trying to leave. pic.twitter.com/0SDOERYZbv

— AJhumanrights (@AJHumanRightsEN) August 29, 2021
In August 2021, demonstrations were held across Canada to show support for those left behind in Afghanistan, days after the federal government announced it would be putting an end to its airborne evacuation mission from the country. Rallies were held in Vancouver, Calgary, Edmonton, Winnipeg, Toronto and Montreal as part of a Global Day of Action aimed at addressing the humanitarian crisis in Afghanistan. In Toronto, for example, protesters gathered at Toronto City Hall and called on the government to hold the Taliban accountable for actions they describe as "war crimes" and "genocide." In Calgary, people voiced support for those in the country, especially women and girls. "We are urging our government to bring those people whose lives are now at risk, because there is no official government in Afghanistan right now," said one attendee.
On 10th August 2021, hundreds of people attended a rally and march in Hamilton calling for the removal of a statue of Canada's first prime minister, Sir John A. Macdonald, from a local park. The Hamilton Indigenous Unity rally was organised by members of the local Indigenous community who said the purpose of the demonstration was to show opposition to a recent city council decision to keep the statue in place. The statue was later toppled by protesters. Macdonald is considered an architect of Canada's system of residential schools, which Indigenous children were forced to attend and where thousands died, according to the Truth and Reconciliation Commission. As previously reported on the Monitor, burial sites were recently found on the grounds of former residential schools across the country, leading to protests in solidarity with Indigenous peoples.
On 16th August 2021, nurses and other medical facility employees from Ottawa area hospitals protested outside the Bruyère-Hôpital Saint-Vincent Hospital in support of their contract negotiations and against Bill 124, the Ontario government's public sector wage restraint bill. Passed into law in November 2019, Bill 124 limits total wage and benefit increases to one per cent across the public sector.
On 18th August 2021, police in Nova Scotia pepper sprayed protesters and bystanders, including a 10-year-old girl, while dispersing a demonstration against evictions and the criminalisation of homelessness. The protesters had been attempting to protect an encampment by lining up outside a library where people experiencing homelessness had erected their tents. Police began arresting protesters, which led to some demonstrators surrounding police vehicles to stop them from taking away those detained. Then officers started to use pepper spray on demonstrators, reportedly also affecting bystanders such as the young girl and her father. In a related note, community organisers raised over 30,000 CAD to support legal fees of people detained during the protest.
Expression
Liberal Leader Justin Trudeau was forced to cancel a rally in Bolton, Ont. due to disruptive protesters. Joyce Napier has the details. https://t.co/PSzz3Ls9V8

— CTV Ottawa (@ctvottawa) August 29, 2021
On 28th August 2021, Prime Minster Justin Trudeau was forced to cancel a campaign event in Ontario after a crowd of angry protesters disrupted the rally. Dozens of people gathered at the venue and shouted at Trudeau, preventing him from speaking. At another event in London, Ontario, the Prime Minster was hit with gravel thrown at him. "Nobody should be doing their jobs under the threats of violence or acts that put them in danger," Trudeau said during a Montreal campaign stop. "But it's not just political rallies where this is happening." Trudeau called a snap election in August 2021, in the hope of gaining a majority government for his Liberal party, but his campaign has been disrupted by demonstrations against COVID-19 vaccine mandates and other restrictions.