Calls to release journalists on 20th anniversary of media crackdown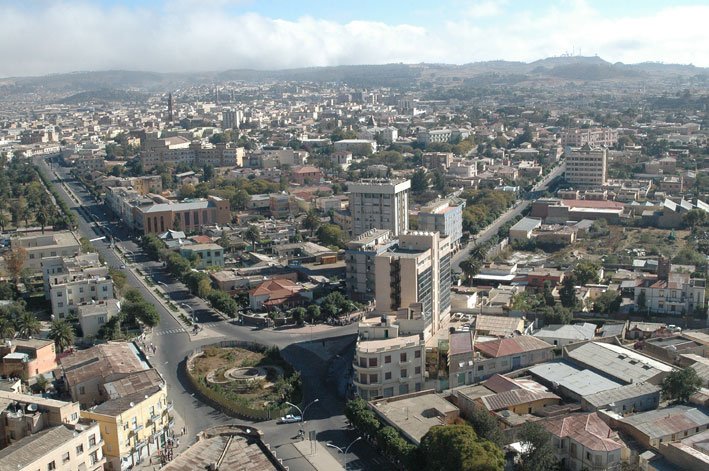 General situation
The armed conflict continues to escalate in the northern Tigray region of Ethiopia, which borders Eritrea. Grave violations of international humanitarian law and human rights law have been documented, some of which may amount to war crimes and crimes against humanity, committed by the Eritrean Defence Force (EDF), as the Office of the UN High Commissioner for Human Rights (OHCHR) and the Ethiopian Human Rights Commission (EHRC) reported. The European Union and the United States expressed concerns over deploying more troops.
Press Release: The level to which the 🇪🇷#Eritrea Government is ignoring Dawit Isaak's basic, fundamental human rights is appalling.

Almost 20 years since detention, Dawit has never been charged with a crime, spent a day in court or spoken to his lawyer.
👉https://t.co/OsOaaAihzH pic.twitter.com/xVr8qwlXUv

— Mary Lawlor UN Special Rapporteur HRDs (@MaryLawlorhrds) August 18, 2021
Expression
On 19th August 2021, United Nations rights experts requested the Eritrean government to free Dawit Isaak, a Swedish-Eritrean journalist who has been jailed without due process and has been held incommunicado for the past two decades, fearing he may have died.
Commenting in a statement released by OHCHR, Mohamed Abdelsalam Babiker, Special Rapporteur on Eritrea noted:
"The enforced disappearance of Mr. Isaak for almost two decades is extremely concerning… The Government of Eritrea has not confirmed his whereabouts or provided any solid evidence about his state of health in all these years. It has denied torture allegations but has not allowed anyone to visit Mr. Isaak."
Isaak established the Setit newspaper, one of Eritrea's first independent media outlets, in the 1990s. In May 2001, the outlet published open letters written by a group of politicians known as the G15 urging the Government to hold open elections and implement a newly drafted Constitution. A few months after the letters were published, on 23rd September 2001, Isaak was arrested. His arrest came five days after president Issaias Afeworki embarked on a major crackdown, banning all independent media on 18th September 2001, at a time when the world's attention was diverted to the 09/11 terrorist attacks. Out of a dozen journalists who were arrested that month, Isaak is only one of three who are still believed to be alive, and is thought to be held in Eiraeiro prison, which is notorious for torture and inhumane conditions.
According to Reporters Without Borders (RSF), Isaak is currently the world's longest-held journalist. RSF also called for the release of all imprisoned journalists on the 20th anniversary of the media freedom crackdown in Eritrea. They urged Eritrea's partner countries to pressure Eritrea to "free the journalists being held and to provide proof that those held incommunicado for the past two decades are still alive." In September 2021, at least 11 journalists were imprisoned in Eritrea without trial.