Bolivia: intimidation of environmental defenders and journalists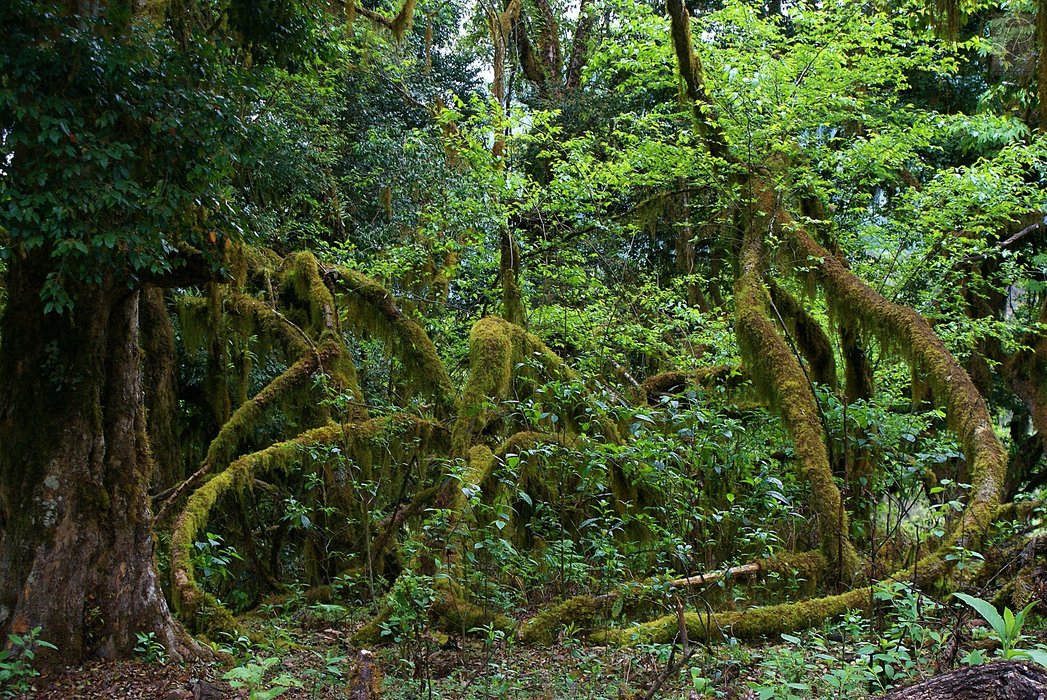 On 10th June 2022, former interim President Jeanine Áñez was convicted and sentenced to 10 years in prison on charges related to the circumstances in which she took power amid post-electoral unrest in 2019. Áñez was convicted by a court in La Paz of dereliction of duty and acting against the constitution. Six former military high officials were also convicted and sentenced in the trial. The Office of the UN High Commissioner for Human Rights in Bolivia issued a statement with preliminary notes on procedural problems, based on their observation of the trial.
Áñez faces a separate trial over her role in the repression of protests and massacres that took place during the height of the crisis. On 17th June 2022, two former ministers of Áñez's cabinet were charged for participating in the allegedly irregular purchase of anti-rioting equipment, including hand grenades, sound and flash grenades and projectiles.
Association
#Tariquía ha sido noticia a principios de 2022, debido a casos de violencia contra comunidades que resisten el ingreso de maquinaría de empresas #petroleras como lo sucedido en #ElCajón.
Más datos los encuentras en el Monitoreando trabajado con @contiocap https://t.co/lVXwvzOUQi

— Cedib (@cedib_com) June 20, 2022
A report on human rights in Bolivia documented four cases of attacks on environmental and land defenders and journalists covering these issues. The report, prepared by the Centro de Documentación e Investigación Bolivia (Bolivian Documentation and Investigation Centre - Cedib) and published on 26th May 2022, said that in recent months there has been a concerning increase in attacks against defenders by actors linked to extractive industries and criminal activities. For instance, in February 2022, five families of the El Cajón community in the Tariquía Reserve were threatened and harassed by people who advocate for the expansion of extractive activities in the region. Members of these families had spoken out against oil extraction and the potential environmental impacts on the Tariquía Reserve.
On 31st May 2022, civil society organisation Red UNITAS published their annual report on the space for civil society in Bolivia. The organisation registered 666 civic space violations throughout 2021, a notable increase in comparison with 2020 when 232 violations were recorded. Nearly two-thirds of the cases recorded in 2021 referred to violations of the right to freedom of peaceful assembly, in particular through the detention of protesters. There were 71 cases of freedom of expression violations, particularly stigmatisation and threats.
UNITAS also recorded over a dozen cases of interference or restriction of civil society organisations' operation. According to the group, there were more restrictions on freedom of association in 2021 than in the previous two years. On a positive note, in 2021 there was a reduction in the number of attacks on human rights defenders. In comparison with previous years, there were fewer cases involving a failure of the State to protect defenders at risk.
Expression
#BOLIVIA: Nos preocupa mucho la periodista Wendy Roca Hidalgo, quien recibió amenazas de muerte y violencia sexual luego de reportar sobre feminicidios.

Las autoridades deben

- identificar y sancionar a los responsables

- garantizar la seguridad de Roca.https://t.co/f6st0aT72z

— CPJ Américas (@CPJAmericas) June 1, 2022
Journalist Wendy Roca Hidalgo has received anonymous threats of sexual violence and death over text and voice messages. Some of the threats made reference to Roca Hidalgo's reporting on cases of femicide. The journalist, who works with broadcaster Unitel, wrote on Facebook at the end of May 2022 that she was frightened by the harasser, who claims to have private information such as her address and schedule. These claims were backed by photographs of the journalist, showing that the harasser may have stalked her for some time. She filed a complaint with the Special Force to Combat Violence in Santa Cruz de la Sierra. The Ombudsperson's Office called on police and the Special Force to provide immediate protection measures to guarantee Roca Hidalgo's life, safety and integrity.
Separately, the UNITAS Observatory of Human Rights Defenders registered 15 freedom of expression violations between January and April 2022. Six of the cases involved stigmatisation, which was the most frequent type of attack. There were also cases of prior censorship or political interference and threats, as well as one case of criminalisation.