Bolivia: attacks on journalists continue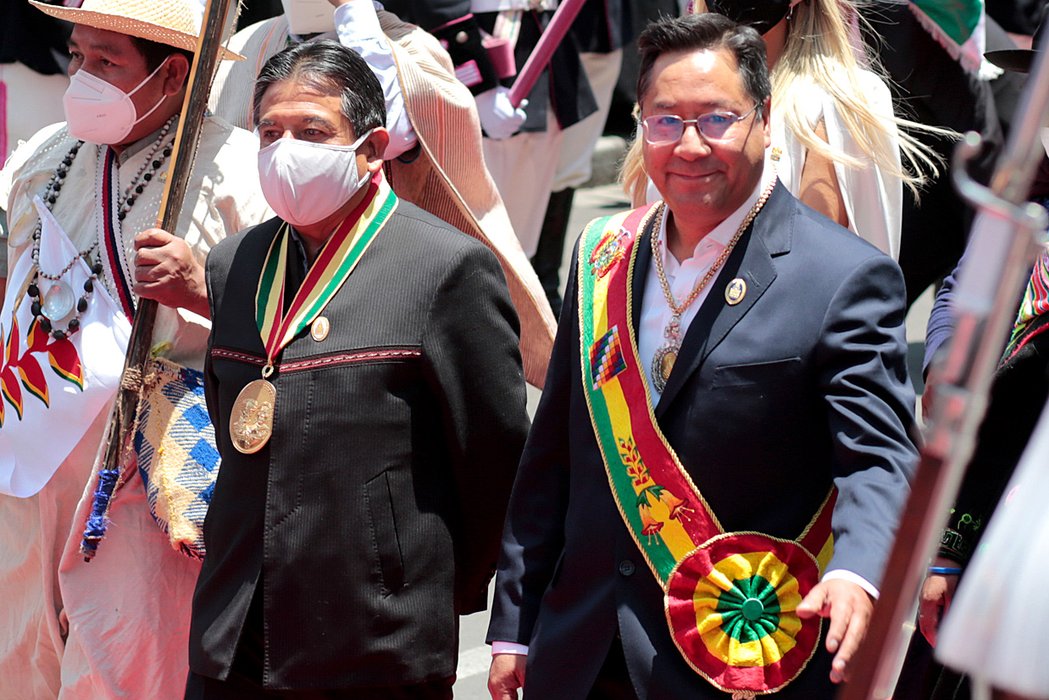 Expression
ANP Diarios reporta: periodistas amenazados por seguidores de expresidente https://t.co/gyZFaNhEEs @PVacaV @RELE_CIDH @VDSorg @IFEXALC @grupoeldeber @LosTiemposBol @FUNDAMEDIOS @FLIP_org @CPJAmericas @RSF_esp @sip_oficial @Diario_ElDia @grupoeldeber @LUISANREGLERO

— ANP Bolivia (@ANPBOLIVIA) December 7, 2020
On 3rd December 2020, Movimiento Al Socialismo (Movement Toward Socialism - MAS) supporters attacked, pushed and threatened journalists who were covering former president Evo Morales' return to Bolivia at the El Alto airport. According to the Bolivian Press Association (ANP), journalists from several outlets were insulted and pushed by attendants, some of whom called them "accomplices" and "prensa vendida" ("sold-out press"). Morales supporters reportedly also threatened to take journalists' mobile phones. The Ombudsperson's Office published a statement condemning the verbal attacks and threats against journalists, and also calling on the government to protect press professionals.
On 7th January 2021, journalists covering clashes between two groups of coca growers in Los Yungas were reportedly attacked with bottles and explosives. The Inter-American Commission on Human Rights (IACHR) condemned these attacks saying they violate the right to freedom of expression and cannot be tolerated in a democratic society.
Association
On 13th January 2021, Human Rights Watch released their yearly World Report. The report's section on Bolivia says the Añez Government used the justice system to persecute allies and supporters of former president Morales and failed to promote independent investigations into human rights abuses and election-related acts of violence. According to the organisation, prosecutors launched investigations into more than 150 people linked to Morales. In many cases, the probes seemed politically motivated, with accusations such as 'sedition' and 'membership of a criminal organisation'. In addition, the Añez government established a "cyber patrolling" unit to tackle disinformation about COVID-19 which ended up targeting political opponents. Journalists also continued to face attacks, particularly when covering demonstrations.
Positive development
In December 2020, newly sworn-in President Luis Arce established a commission of experts to draft proposals for judicial reform, under the leadership of Justice Minister Ivan Lima. News outlets reported that the Minister had begun collecting inputs for the planning of such a reform. Human rights organisations have criticised the lack of independence of Bolivia's justice system, calling political interference a longstanding problem for the country's judiciary.