Blatant attempts to manipulate elections and assault civic freedoms, says Pakistani civil society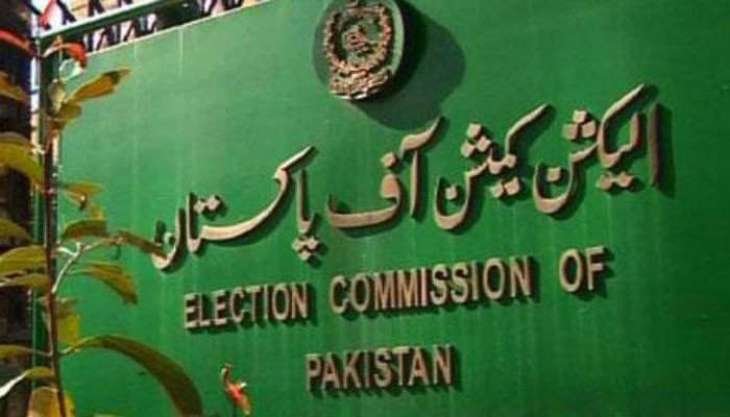 Civil society groups have continued to raise concerns about the sustained assault on freedom of expression and association ahead of parliamentary elections on 25th July 2018. Media houses and journalist have been targeted and an environment of self-censorship prevails. Civil society, human rights activists and the Pakistan Human Rights Commission have been attacked and harassed. Politicians have also been pressured to switch sides and there has been deadly attacks on political rallies by militant groups. There are also widespread allegations that the military, intelligence services and the judiciary have been attempting to manipulate the elections results in their favour.
Expression
Ahead of the elections, a brutal crackdown on media houses and journalists has been unleashed to censor or silence the press and control the public narrative.
News outlets taken off the air and blocked
As documented previously by the CIVICUS Monitor, Pakistan's Geo TV was taken off the air in many parts of the country on 1st April 2018, including in Karachi, Lahore and Multan. With no claims of responsibility, many suspect the military, which has an overt role in domestic and foreign affairs in Pakistan of being responsible. The Pakistani military and its notorious intelligence services have long been accused of stifling independent media and silencing opposition through intimidation, censorship and even assassination. Geo TV anchors and senior journalists have refused to tow the military line and have been one of the few Pakistani media outlets that provide an alternative perspective on national issues.
CPJ urges Pakistan to protect press freedom ahead of the elections, expresses concern at attacks on @GulBukhari and @AsadKharal, disruption of Dawn distribution, suspension of Geo and other attempts at censorship. https://t.co/FeP0DtQLiI

— Asad Hashim (@AsadHashim) July 4, 2018
In May 2018, the circulation of Dawn, Pakistan's oldest and most-respected English-language daily newspaper, was blocked across the country. This came right after it published an interview with former Prime Minister Nawaz Sharif in which he questioned the lack of progress in the trial of the alleged mastermind of the November 2008 Mumbai attacks, Hafiz Saeed - a sensitive matter for Pakistan's security establishment.
Journalist being monitored online by military
In June 2018, at a press conference, Pakistan's military spokesperson, Major General Asif Ghafoor declared that the military is monitoring "social media and who's doing what" and warned of "social media cells". He also showed a presentation slide with the social media avatars of prominent Pakistani journalists which some perceived as a veiled threat.
Attacks and abduction of journalists
Abducted Pakistani writer Gul Bukhari decries 'intimidation' ahead of polls https://t.co/DqE1XBh9PN by @Draz_DJ #Elections2018 pic.twitter.com/6Yk7DFksfv

— Reuters Afghanistan & Pakistan (@ReutersPakistan) July 2, 2018
The Committee to Protection of Journalists (CPJ) has documented how journalists who are critical of the military or authorities were abducted and attacked. Gul Bukhari, a senior journalist known for her outspoken criticism of the military, was abducted by unidentified men on 6th June 2018 as she was on her way to record a television program for Waqt News. Bukhari was in a press car on her way to the station when her vehicle was intercepted by several cars not far from her home in an army cantonment area. The driver was forced out of the vehicle, beaten, and told to run away, while the men put a mask on Bukhari and dragged her off. According to news reports the men who stopped the car were in plainclothes, while some other men were in army uniforms. A few hours later, Bukhari was released.
On the same night, BOL TV broadcast journalist Asad Kharal's car was intercepted by masked men near Lahore airport, and he was taken out of the car and beaten. Kharal has been critical of the former ruling party and has reported on corruption. The attacks on the journalists came a day after the spokesperson for Pakistan's military and intelligence agencies accused journalists of sharing anti-state remarks on social media and said the Inter-Services Intelligence was monitoring such accounts and those that engage with them.
On 21 June, the home of journalist and activist Marvi Sirmed in Islamabad, was ransacked and burgled. Laptops, phones, passports of her family members and other travel documents were stolen but her jewels and valuables were left untouched.
Association
Campaign of harassment against politicians and voters
Human Rights Commission of Pakistan says "HRCP is gravely concerned over what it sees as blatant, aggressive & unabashed attempts to manipulate the outcome of upcoming polls. While it is critical polls are held as scheduled, there r now ample grounds 2 doubt their legitimacy". pic.twitter.com/OhFh4VLDbh

— VOA DEEWA (@voadeewa) July 16, 2018
Pakistan's independent Human Rights Commission (HRCP) warned on 16th July 2018 of "blatant, aggressive and unabashed"  attempts to manipulate the results of elections while Pakistan Institute of Labour Education and Research (PILER) director Karamat Ali said that "these attacks and this kind of interference we have never witnessed before on such a large scale in the political history of the country".
According to a Guardian report, members of the Pakistan Muslim League-Nawaz (PMLN), the party headed by former prime minister Nawaz Sharif, who is now in jail, have complained of a campaign of harassment and arrests. Many senior leaders say they have been threatened by the military's intelligence agencies to force them to join the Pakistan Tehreek-e-Insaf (PTI) party, which is favoured by the military.
Criminal cases have been opened against nearly 17,000 party supporters, and corruption investigations launched against several senior party members. Members of another major party, the Pakistan People's party, also allege military officers have pressured their candidates to switch allegiance.
The army has directly ruled Pakistan for about half of its history but journalists, politicians, analysts and rights activists say this is its most brazen foray into civilian life in recent years. Omar Wariach, deputy South Asia director for Amnesty International said:
"Hundreds have been arbitrarily arrested for the sole reason that they support Nawaz Sharif…What was once a vibrant and lively political space has now become suffocatingly small."
On 22nd July, the Human Rights Commission of Pakistan (HRCP) said "it was gravely concerned at the escalating threat to independent candidate Jibran Nasir in Karachi". Nasir and his supporters who have been campaigning on human rights issues such as access to water, housing and education have been targeted consistently by right-wing elements. Local clerics and supporters of the Tehreek-e-Labbaik Pakistan (TLP) have reportedly labelled Nasir and his supporters "Qadiani agents" (Ahmadiyya) and publicly incited charged mobs to engage in violence to prevent him from canvassing.
The HRCP has also questioned a decision by the Election Commission of Pakistan to deploy 350,000 security personnel outside as well as inside polling stations on election day which they believed could intimidate voters. Instead the Human Rights Commision said that security personnel should be deployed to protect campaigns ahead of elections "when the dangers are self-evident".
Militant attacks of election meetings and rallies
A timeline of pre-poll violence in Pakistan https://t.co/8fcvTCkOHs The attacks have claimed more than 170 lives, including prominent candidates Haroon Bilour and Siraj Raisani

— IFEX (@IFEX) July 22, 2018
Attacks on political party candidates have killed more than 170 people and injured hundreds. On 10th July 2018, Haroon Bilour, a senior leader of the Awami National Party (ANP), was killed along with at least 20 others in a suicide bombing targeting his election meeting in Peshawar, Khyber-Pakhtunkhwa (K-P). The militant group Tehrik-e-Taliban Pakistan (TTP) claimed responsibility for the attack.
On 13th July, in one of the most deadly suicide bombing attacks in Pakistan's history, at least 128 people were killed during an election rally held by Nawabzada Siraj Raisani of the Balochistan Awami Party (BAP) in Mastung, Balochistan. Raisani was killed in the attack. A faction of the Taliban claimed responsibility, the media reported.
On 17th July, Human Rights Watch said:
"The Taliban and other militants have killed and injured hundreds of people in their quest to disrupt Pakistan's elections…The upcoming elections could be severely compromised unless the government and security forces take immediate measures to ensure that all parties can campaign freely, without fear."
On 25th July, Ikramullah Gandapur, a member of the Tehreek-e-Insaf party (PTI) and his driver were killed in a suicide attack in the northwestern town of Dera Ismail Khan. He was contesting polls for the Khyber Pakhtunkhwa provincial assembly. Police said a suicide bomber targeted Gandapur's vehicle near his residence as he was heading to a political gathering.
Human rights defenders targeted in campaign of hacking, spyware and surveillance 
New @Amnesty report published on digital surveillance of civil society in Pakistan. 'Attackers are using fake online identities and social media profiles to ensnare Pakistani human rights defenders online and mark them out for surveillance and cyber crime'https://t.co/YDpjypkd8u

— Nadia Rahman Khan (@NadiaRahmanK) May 15, 2018
A new report by Amnesty International, released in May 2018, showed that attackers are using fake online identities and social media profiles to ensnare Pakistani human rights defenders online and mark them out for surveillance and cybercrime. The report uncovered an elaborate network of attackers who are using sophisticated and sinister methods to target human rights activists.
Attackers use cleverly designed fake profiles to lure activists and then attack their electronic devices with spyware, exposing them to surveillance and fraud and even compromising their physical safety. The organisation said:
"These online attacks are taking place against the backdrop of a broader assault on Pakistani civil society. Over the past few months, Amnesty International has noted with alarm that activists are being subjected to threats, intimidation, violent attacks and enforced disappearances. They include journalists, bloggers, peaceful protesters and other mainstays of civil society."
Peaceful Assembly
As documented by the CIVICUS Monitor, ethnic Pashtuns under the banner of the Pashtun Tahafuz Movement (PTM), have been peacefully protesting over the last few months calling for an end to human rights violations by the authorities against the Pashtun community in the country's tribal regions. Violations include extrajudicial killings and enforced disappearances. They are also calling for the removal of military checkpoints in the tribal areas. Military and civilian authorities imposed restrictions ahead of the protests and some were arrested.
Students charged with sedition 'for solidarity with PTM' include PhD, MPhil scholars

Read here: https://t.co/O1D6GBeMyY pic.twitter.com/C2EyN8UAZU

— Daily Times (@dailytimespak) June 13, 2018
According to Forum Asia, in May 2018, Pakistani police registered cases against over 150 PTM activists on charges of sedition, terror and other charges for carrying out rallies in Karachi. On 6th June 2018, 37 activists of PTM , including several students were detained in Rawalpindi and charged with sedition for participating in protests. They were detained in the overcrowded Adiala prison and bail has been denied while their cases are referred to an anti-terrorism court.