Benin withdraws from the protocol allowing individuals and CSOs to seize the African Court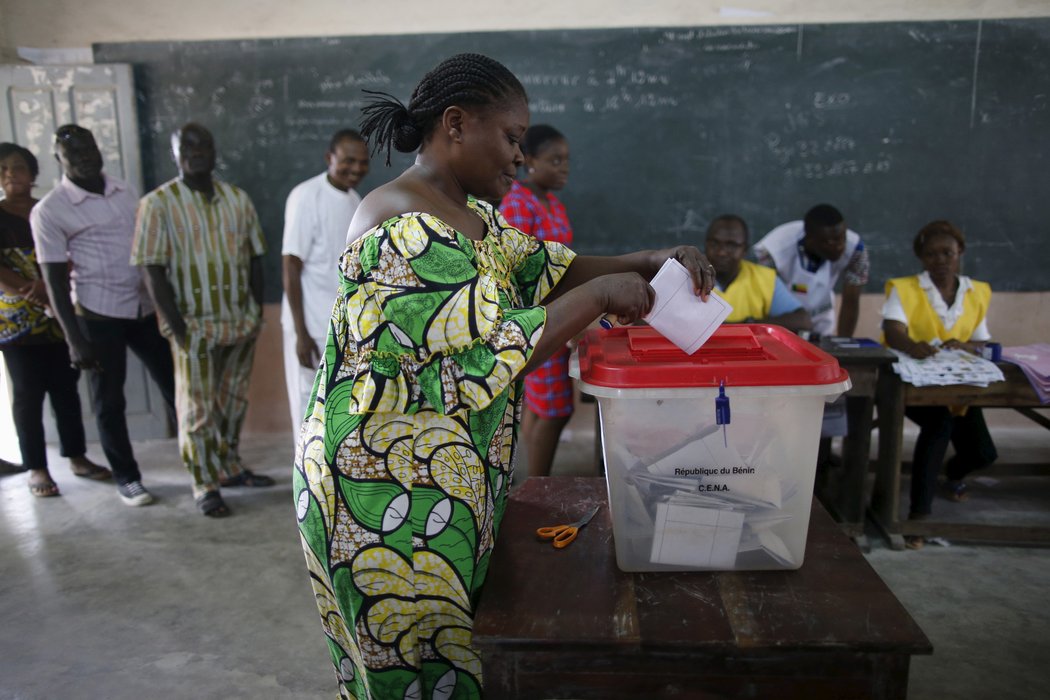 Bénin: la CADHP demande la suspension des élections municipales de mai https://t.co/oonHhgEa7F pic.twitter.com/OmauQFqC9Z

— RFI (@RFI) April 19, 2020
Municipal and communal elections took place on 17th May 2020 amid fears of the COVID-19 outbreak in the country and despite an order of the African Court on People's and Human Rights to suspend the local elections to allow for an inclusive dialogue and calls for postponing the elections. Just a year after the controversial legislative elections in April 2019, which were marred by civic space violations, much was at stake in the run-up to the presidential elections in April 2021. A new electoral law adopted in November 2019, by a National Assembly without opposition - requires presidential and vice-presidential candidates to be supported by at least 10 percent of members of Parliament and/or mayors (16 representatives). 
Les droits de l'homme s'amenuisent au Bénin

En effet, le pays s'est retiré du protocole qui permet à un citoyen de saisir directement la Cour africaine des droits de l'homme et des peuples.https://t.co/3eTU8anrNS

— Laurent Duarte (@LaurentDuarte) April 26, 2020
Individuals and CSOs in Benin no longer allowed to seize the African Court on Human and People's Rights and the ECOWAS Court of Justice
The Constitutional Court of Benin ruled on 30th April 2020 that the additional protocol of the Court of Justice of the Economic Community of West African States (ECOWAS) – protocol A/SP.1/01/05 of 19th January 2005 - which allowed individuals and CSOs to appeal directly to the ECOWAS Court of Justice - is no longer valid, stating that the protocol was never ratified by law. All decisions taken under this protocol were rendered null and void under this decision.
A few days prior to this ruling, on 21st April 2020, Benin announced its withdrawal from the protocol allowing individuals and CSOs to seize the African Court on Human and People's Rights (ACHPR) after exhaustion of national legal avenues. This followed ACHPR's ruling, on 17th April 2020, ordering Benin to suspend the local elections after a complaint by political opponent Sébastien Ajavon. In a statement, Samira Daoud of Amnesty International said:
"This decision which will block individuals and NGOs from directly accessing the African Court demonstrates a real deterioration in the Benin government's protection of human rights."
Expression
On 19th May 2020, an appeal court in Cotonou reduced the prison sentence of investigative journalist Ignace Sassou to 12 months, of which 6 months were suspended, and increased the fine to 500,000 CFA francs. As reported previously on the Monitor, the Bénin Web TV journalist was arrested on 18th December 2019 and sentenced a few days later, on 24th December 2019, to a prison sentence of 18 months and a fine of 200,000 CFA francs for 'harassment by means of electronic communication' under the 2018 Digital Code. Sassou was arrested and convicted for having published a tweet quoting the public prosecutor during a workshop on fake news. Press freedom organisation Reporters without Borders (RSF) produced evidence from the workshop that Sassou quoted the public prosecutor accurately. Arnaud Froger of RSF commented:
"This conviction also sets a dangerous precedent. A journalist who accurately reported information in the public interest has been given a prison sentence in the name of combatting online disinformation. Beninese journalists know they are now exposed to arbitrary persecution. This is an unprecedented and historic step backwards for Benin."
The campaign #FreeIgnace included a joint letter by more than 120 media outlets and journalists in West Africa. Ignace Sassou was finally released from prison on 24th June 2020 after having served his reduced sentence.
Propagation du Coronavirus au Bénin : L'université d'Abomey-Calavi interdit toute manifestation de plus de 50 personnes https://t.co/ua3Bkz4aE8 pic.twitter.com/Fbva3pVEp3

— Quotidien Fraternité (@fraterniteinfo) March 18, 2020
Peaceful Assembly
Student protest: one killed in clashes with police officers
On 24th March 2020, violent clashes between students and police officers erupted at the University of Abomey-Calavi, killing one student who succumbed to his injuries. The clashes occurred a day after student organisation Fédération Nationale des étudiants du Bénin (FNEB; National Federation of Students of Benin) mobilised to demand the suspension of all courses at the university with the aim of limiting the spread of COVID-19. Protests and clashes with police officers erupted when three students were reportedly arrested on 24th March 2020 for the disruption of classes on the campus. According to a statement by several Beninese human rights organisations, including Amnesty International Benin and the Coalition of Human Rights Defenders of Benin, first year geography student Téophile Dieudonné Djaho died after having been hit by live ammunition during the protest.
Previously, on 18th March 2020, university authorities banned protests of more than 50 people as part of efforts to limit the spread of COVID-19.