As Belarus marks 2nd anniversary of the 2020 protests, pressure against CSOs and protesters continues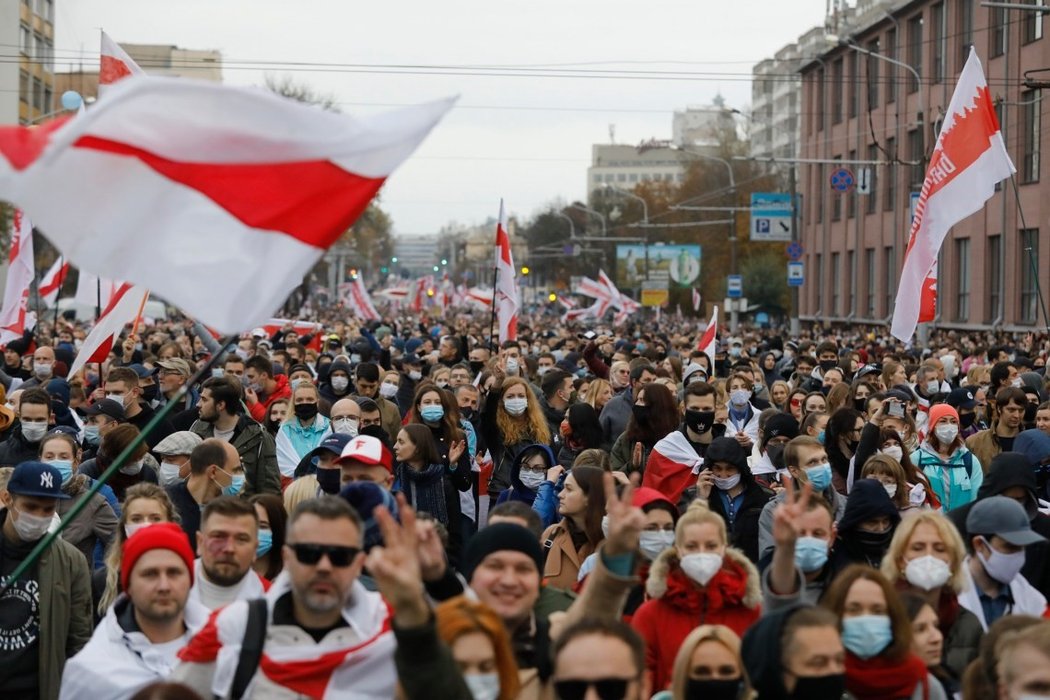 Association
Pressure on freedom of association continues after 2020 protests
In July 2022, the forced liquidation of civil society organisations in Belarus continued. According to Lawtrend, the number of forcibly liquidated non-profit organisations reached 537, while the number of organisations resorting to self-liquidation also increased, reaching 343 by May 2022. According to Viasna Centre, the number of political prisoners, many of whom were previously members of civil society, reached more than 1300 people in August 2022.
As previously reported, Belarusian authorities have amended the legislative framework substantially to be able to implement additional restrictive measures on NGOs and individuals, including those abroad. Similarly, the government also made legal changes to amend their international human rights obligations. In July 2022, the Belarusian Council of Ministers initiated the draft bill on " denunciation of the Optional Protocol to the International Covenant on Civil and Political Rights by the Republic of Belarus". The House of Representatives is preparing for the first reading of the bill, a move which has been criticised by civil society.
Peaceful Assembly
Illegal trials against peaceful protesters continue
August 2022 marked two years since the disputed August 2020 presidential elections that sparked a long wave of protests which were followed by a brutal and systemic crackdown on civic space which has continued to date, as documented several times on the Monitor. According to a recent report by Viasna Centre, in July 2022 alone, at least 26 people were fined while 61 others were handed down prison sentences for participating in the protests. At least 122 people were also arrested during that period.
The report also documents several cases where people were sentenced to imprisonment for financing protests. One such case was that of Volha Yaltsevich, who had been charged with 'funding protest activities' after she was accused of providing protesters with financial and other material assistance due to her involvement in helping protesters pay their fines and legal fees from August to December 2020.
Expression
The report by Viasna Center(mentioned above) also demonstrates that freedom of expression continues to be significantly undermined by authorities. Between July and August 2022, the courts handed down several judgments touching on the freedom of expression, many of them relating to defamation of the president. Several citizens were prosecuted and sentenced to prison for various offences including slandering the President, insulting the President, insulting a government official, insulting a judge and desecrating state symbols.