Ban on political street rallies ahead of Sierra Leone's presidential, legislative and municipal elections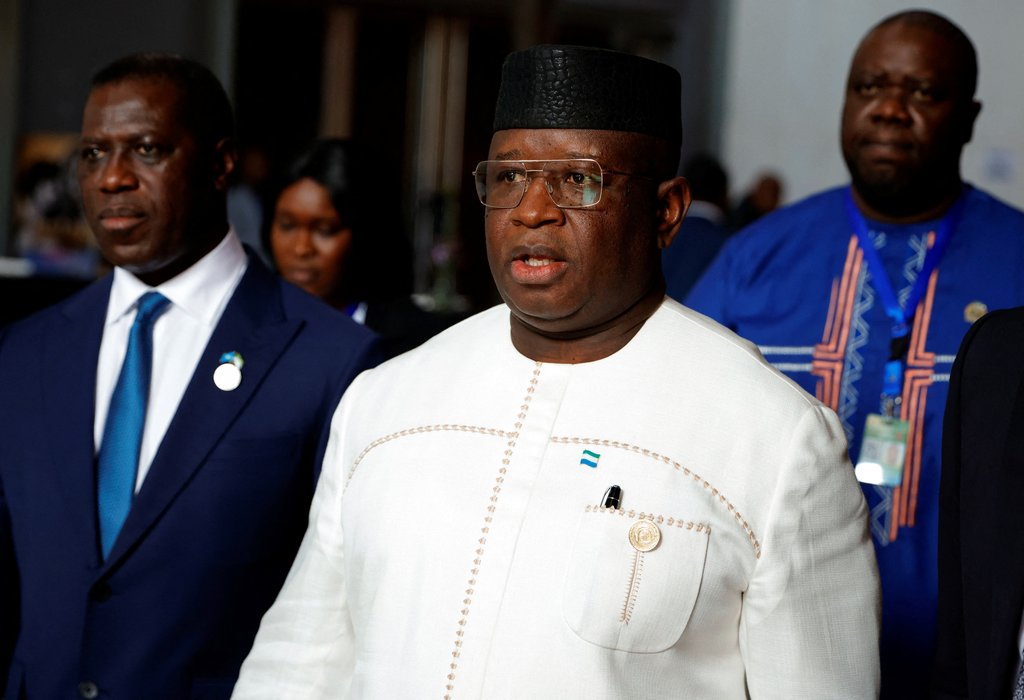 General
On 24th June 2023, 3.4 million voters will head to the presidential, legislative and municipal polls. Ahead of the elections, in which incumbent President Julius Maada Bio is running for a second term, a ban on political street rallies was issued.
Sierra Leone Times - Sierra Leone bans political street rallies ahead of elections https://t.co/9Ut8nfpXOC pic.twitter.com/aebuDfuuVI

— Afropages (@Afropages) April 5, 2023
Peaceful Assembly
Ban on political street rallies ahead of elections
On 3rd April 2023, less than three months before the country's presidential, legislative and municipal elections on 24th June 2023, the Political Parties Regulation Commission (PPRC) issued a ban on all political street rallies after the PPRC said it had convened all registered political parties, electoral management bodies, security sector actors and the press. PPRC spokesperson Lucien Momoh said that the measure was taken to reduce violence to a minimum. The ban only covers street gatherings as political parties can still convene in "designated areas" with "appropriate security coverage". Political street rallies are a tradition during electoral campaigns in Sierra Leone.
Reports on August 2022 nationwide deadly protests
In April 2023, the Special Investigation Commission (SIC), set up by President Bio to investigate the nationwide deadly protests in August 2022, released its findings to the public. In its report, the SIC claims the protests, which cost the lives of at least 21 civilians and 7 police officers, amounted to an "insurrection", "well-planned, financed, well-orchestrated, timed and geared towards destroying public property and undermining the peace and stability of the state". The SIC further said that although there were indications that socio-economic problems, food insecurity and youth unemployment had contributed to the protests, these were exploited by "rogue politicians".
It has been seven months since the protests in Sierra Leone, in which six police officers and more than twenty protesters and bystanders were killed. Those injured, and the families of those killed, are still awaiting justice.
https://t.co/yKpWxEQ2sg

— Amnesty International (@amnesty) March 20, 2023
A month earlier, on 20th April 2023, Amnesty International released a report, based on their investigation and interviews conducted on the August 2022 protests. Some of the findings include:
Testimonies allege that security forces used excessive force to crack down on protests which turned violent in Freetown, Makeni and Kamakwie;
No official police investigation has been launched into the killing of protesters and bystanders, while arrests were made linked to the killing of two police officers in Freetown and Makeni, and in relation to cases of arson in Kamakwie;
According to the Inspector General of Police, 515 people were arrested following the protests, of which 200 were arrested for violating the nationwide curfew that was imposed. Those arrested were prosecuted for offences ranging from malicious damage, arson, unlawful possession, riotous conduct, seditious behaviour and murder;
Family members of those killed were reportedly denied the opportunity to bury their loved ones themselves. On 17th October 2022, over two months after the protests, 27 people were buried in Waterloo in a public burial. Authorities reportedly said that the burial was arranged for security reasons and that the families had agreed to this.
Samira Saoud of Amnesty International commented in the report:
"Considering the presidential election due to take place in June, the authorities should protect the rights to freedom of expression and peaceful assembly and ensure policing responds to international and national human rights norms. The Public Order Act 1965 should be amended to expressly include exemption from the prior notification requirement in the case of spontaneous assemblies." -
As reported previously on the Monitor, protests and violence erupted on 10th August 2022 in Freetown and other major cities in Sierra Leone, reportedly sparked by high inflation, the rising cost of basic goods and the perceived failure of authorities to cushion the effects of these soaring prices.
Expression
Journalist beaten, attacked
On 28th March 2023, a group of about seven people, identified by the victim as supporters of politician Joseph Benedict Mbogba of the ruling Sierra Leone People's Party (SLPP), reportedly physically attacked journalist and manager of radio station FOP 89.7FM Moyamba, Alie Melvin Tokowa, in Moyamba District, Southern Region. The group of perpetrators allegedly beat, kicked and choked the journalist as he was filming a dispute between Mbogba and another SLPP politician during an event organised by the SLPP. The assault, which lasted about 15 minutes, led to Tokowa being hospitalised due to injuries sustained during the attack.
Media outlet fined, suspended over alleged failure to pay for its licences
On 19th August 2022, the National Telecommunications Commission (NATCOM), Sierra Leone's broadcast media regulator, suspended the broadcasting licences of STAR Radio and Star TV for over two weeks due to "a breach in licences conditions" while also reportedly denying staff access to the premises of the transmitters. The media outlet is accused by NATCOM of having failed to pay its licence fees amounting to 140 million leones (approximately 7,000 USD at the time of writing) including for licences that are no longer in use. According to the Committee to Protect Journalists (CPJ), who spoke with the media outlet's founder Philippe Neville, STAR radio and STAR TV believed that the payment of their licences was up to date. Neville further told CPJ that he believed the suspension was a reprisal for airing a talk show during which participants blamed authorities for the violence that erupted during the 10th August nationwide protests and clashes, in which more than 20 protesters and bystanders and six police officers were killed. The broadcaster resumed its operations on 25th August 2022, reportedly after having paid NATCOM 74 million leones.