Bahrain withdraws candidacy for Human Rights Council reportedly in response to sharp criticism on its human rights record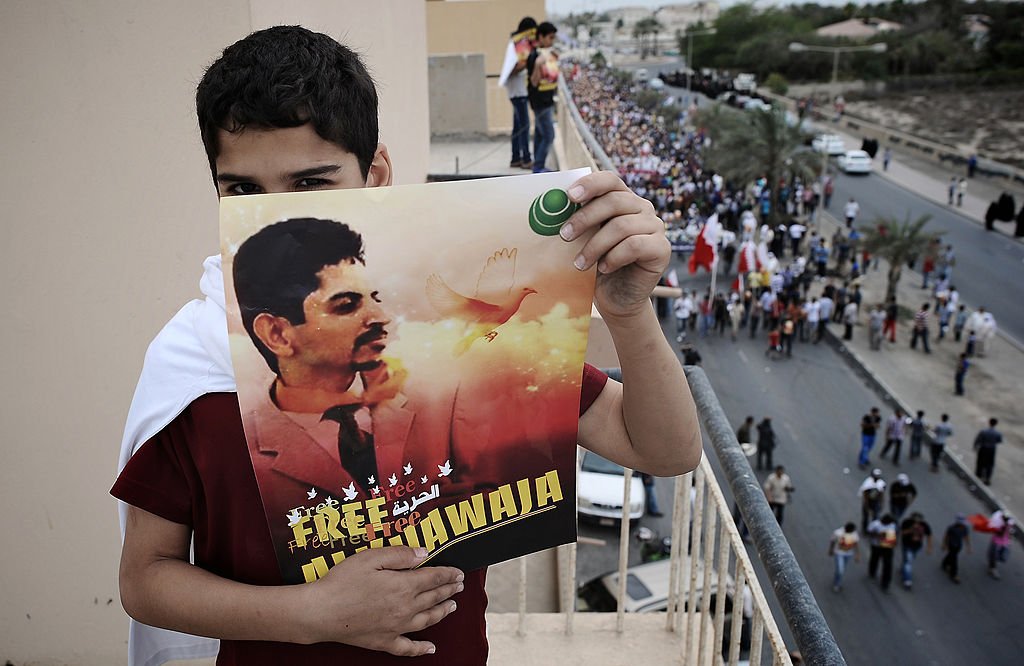 Expression
On 5th October 2022, Reuters reported that Bahrain will no longer run for election to the United Nations Human Rights Council (UN HRC) following sharp criticism of its poor human rights record. When asked about the reasons behind the withdrawal, a Bahrain government spokesperson told Reuters that the deferral of the country's candidacy "results from ongoing consultation with its geographical group", describing that as a standard practice. The Bahrain Institute for Rights and Democracy (BIRD) actively campaigned against the election of Bahrain to the UN HRC and, in August, held a series of meetings with UN officials and diplomats urging states not to support Bahrain's candidacy. Furthermore, a scorecard by the International Service for Human Rights, which evaluates the human rights record of candidates for the 2023 – 2025 Human Rights Council elections, gave Bahrain a green tick for just three of 16 criteria, ranking it amongst the lowest scores of candidate countries.
On 4th October 2022, Al Jazeera reported that four French MPs raised concerns about grave human rights abuses, including arbitrary detention, torture and violations of freedom of expression, with the French foreign minister, Jean-Yves Le Drian. The four MPs in question, Gerard Leseul, Jean-Christophe Lagarde, Isabelle Rauch and Dominique Potier, are said to have discussed overcrowding in places of detention and raised several cases with the minister, including that of academic and blogger Dr Abduljalil Al-Singace. Dr Al-Singace was among 13 activists who took part in anti-government protests ten years ago and were convicted on false charges that included "setting up terror groups to topple the regime".
Ahead of Bahrain's next United Nations Universal Periodic Review (UPR) in November 2022, Americans for Democracy & Human Rights in Bahrain (ADHRB), the Bahrain Centre for Human Rights (BCHR), the Gulf Centre for Human Rights (GCHR) and the International Federation for Human Rights (FIDH), made a joint submission for consideration during the country's review. The authors examined Bahrain's compliance with the recommendations made during the last UPR review in relation to freedom of expression and freedom of assembly, prisoners of conscience, unfair trials and use of torture, violations against women human rights defenders, children in detention, religious freedom, discrimination and violence against women and the effectiveness of national human rights mechanisms. In particular, the joint UPR submission notes that, "The Bahraini government has claimed there are no political prisoners in Bahrain, alleging that all those imprisoned have committed criminal or terrorist offences. This disregards statements issued by international human rights organisations and the OHCHR regarding several Bahraini activists and opposition figures who have been detained for their non-violent activities, such as Abdulhadi Al-Khawaja, Dr. Abduljalil Al-Singace, Hasan Mushaima and Naji Fateel."
At an event on 28th September 2022 during the United Nations Human Rights Council's 51st session, human rights NGOs called for UN member states to help secure the immediate release of detained human rights defenders and other prisoners of conscience in Bahrain. The event was organised by ADHRB, BCHR and GCHR. Participants noted that if Bahrain's leaders were serious about reform, they should take steps to comply with the recommendations of Bahrain's previous UPR ahead of its next review in November 2022, and ahead of the 12th November 2022 elections.
Abdulhadi Al-Khawaja's family initiated a campaign that started on 20th September to help free him after 11 years in prison. The campaign push comes soon after Al-Khawaja, the co-founder of both BCHR and GCHR, won the Martin Ennals award and ahead of the parliamentary elections, when the government will be sensitive to international pressure. You are invited to join the campaign centered around the hashtag #FreeAlKhawaja. Follow: @FreeAlKhawaja
UN Special Rapporteur on HRDs Mary Lawlor issued a statement on 22nd September, saying "Al-Khawaja is now in the 12th year of a life sentence in Bahrain for his peaceful human rights work. I know he is a Human Rights Defender and not a terrorist. I have repeatedly called on the Bahraini authorities to immediately and unconditionally release him. He has dual citizenship of Bahrain and Denmark, and I call on the Danish government to publicly call for his release and to intensify their efforts bilaterally and within the European Union to have him released."
On 28th September 2022, Human Rights Watch called for the release of Al-Khawaja. Al-Khawaja was arrested in a predawn raid on 9th April 2011 by 15 masked armed men. Two months later, a Bahraini court sentenced him to life in prison in a mass trial on demonstrably unfair charges related to his role in peaceful demonstrations during Bahrain's February 2011 pro-democracy uprising. More than 11 years after his arrest, the organisation called for his release and, as Al-Khawaja is also a Danish citizen, called in particular on the Danish Government to depart from their previous approach of quiet diplomacy with Bahraini officials to one of urgent, public advocacy and diplomacy for Al-Khawaja's release. Human Rights Watch noted the opportunities presented by the upcoming parliamentary elections in Bahrain and the Bahraini government's sensitivity about the country's international image to push for Al-Khawaja's release.
On 18th September 2022, GCHR also raised the case of Al-Khawaja and other prisoners of conscience. GCHR stated that reliable local reports confirmed that the Jaw Prison administration is currently targeting Al-Khawaja and other prisoners of conscience in Bahrain with reprisals. Al-Khawaja reported that the Jaw Prison administration has recently promoted a number of perpetrators who have tortured prisoners of conscience to roles that require their regular presence in the prison cells of their victims.
On 17th September 2022, Al-Khawaja was cut off during a call with his family and prevented from obtaining necessary medical care in retaliation for his demand that his rights and those of his fellow prisoners be respected. Amongst his demands is that perpetrators of torture working as part of the administrative staff of Jaw Prison should not be allowed to visit prisoners' cells and should be brought to justice.
On 13th August 2022, Human Rights Watch stated that it was one of 15 organisations that had sent a letter to the King of Bahrain calling for the release of Dr Abduljalil Al-Singace, imprisoned since 2011. Dr Al-Singace, who suffers from post-polio syndrome and numerous other health conditions, has been on a long-term hunger strike. According to his family, he is being denied adequate medical care.
In a report from July 2022, ADHRB, BCHR and GCHR highlighted the plight of Bahraini prisoners who are suffering poor detention conditions and a lack of medical care. The report was launched on 8th July 2022, which marked the one-year anniversary of the hunger strike started by Dr Al-Singace in protest against poor treatment.