Authorities target critics with spyware, opposition members arrested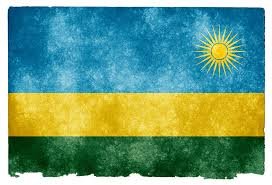 Expression
According to Forbidden Stories, a nonprofit organisation dedicated to sharing the work of journalists who face threats, prison or murder, and Amnesty International, new evidence reveals that the Rwandan authorities use the NSO Group's spyware to target approximately 3,500 activists, journalists, political opponents, foreign politicians and diplomats. The spyware also allegedly infected phones belonging to Paul Rusesabagina's daughter, Carine Kanimba, who lives in Belgium and several of his associates. Amnesty International collaborated with Forbidden Stories and more than 80 journalists to conduct cutting edge forensic investigations on mobile phones to identity traces of the spyware. The investigation found 50,000 phone numbers of potential surveillance targets, including 3,500 from Rwanda.
We strongly condemn the arrest on Oct. 13 of journalist Theoneste Nsengimana from #Rwanda's Umubavu TV online. The same day, 7 members of the opposition party were also arrested.

We call for Mr. Nsengimana's immediate release🔻https://t.co/fQuJHVwBqb

— IPI-The Global Network for Independent Journalism (@globalfreemedia) October 25, 2021
In other developments, between 13th and 16th October 2021, Rwandan officials arrested nine political opposition members and one journalist. The arrests are related to a planned event, "Ingabire Day," which was scheduled to take place on 14th October to discuss political repression in Rwanda. On 13th October 2021, police arrested Théoneste Nsengiman, a YouTube journalist hosting the show, and Victoire Ingabire, the leader of unregistered opposition party Dakda Umurinzi. Five party members and representatives, namely Sylvain Sibomana, Alexis Rucubanganya, Hamad Hagengimana, Jean-Claude Ndayishimi and Joyeuse Uwatuj, were also arrested at their homes on 13th October. The Rwanda Investigation Bureau cited the reason for the arrests as "publication of rumours intended to cause uprising or unrest among the population" on Twitter and warned those who use social media to "undermine national security" and "incite division". Authorities arrested two more members on 14th October 2021, and Régine Kadoyimana, an administrative assistant in the party, was arrested on 16th October at her home.
RWANDA: Yvonne Idamange, Rwandan content creator and genocide survivor was sentenced to 15 years in prison on Thursday by a Rwandan court for "incitement of violence."
~THE STREET JOURNAL.#KMAUPDATES pic.twitter.com/1vN67NwJSe

— KABUUBI MEDIA AFRICA (@KabuubiMedia) October 1, 2021
On 30th September 2021, the Rwandan High Court sentenced Yvonne Idamange to 15 years in prison. As previously reported by the Monitor, police arrested Yvonne on 15th February 2021 for reportedly posting a video in which she criticised the Rwandan government and President Paul Kagame. She faced six charges, including "spreading rumours using technology", "contempt for genocide memorials" and "obstruction of the implementation of government policies", among other charges.
'Hotel Rwanda' hero Paul Rusesabagina was found guilty in his trial on 20 September 2021, after being charged with terrorism and other crimes along with 20 others. epa / Eugene Uwimana#Kigali #Rwanda #trial #verdict #epaphotos #visualizingtheworld pic.twitter.com/FfCJ1faTK7

— european pressphoto agency (@epaphotos) September 20, 2021
Association
On 18th August 2021, the High Court announced that the verdict in Paul Rusesabagina's case, which was slated for 20th August 2021, would be postponed to a later date. As previously reported by the Monitor, Rusesabagina, the former manager of Kigali's Hôtel des Mille Collines faced nine offences, including membership in a terrorist group and financing terrorism. On 20th September 2021, the court sentenced Rusesabagina to 25 years in prison, but the prosecutor later appealed against the 25 year sentence and sought a life sentence instead. Several human rights organisations, the US state department and Belgian Foreign Minister Sophie Wilmès criticised the trial as unfair and biased.