Authorities systematically use judicial harassment to silence activists and journalists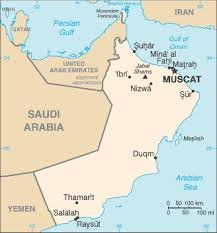 Expression
On 7th June 2022, the Sohar Court of Appeal sentenced two internet activists to prison for blasphemy and sent two other internet activists to the competent Misdemeanour Court. Ali bin Marhoon Abdullah Al-Ghafri was sentenced to five years in prison after the court convicted him of "insulting and offending God" and Maryam Bint Youssef Bint Ali Al-Nuaimi was sentenced to three years in prison after being convicted of insulting religions. The court also ordered the confiscation of their phones and the closure of their Twitter accounts. Reliable sources informed the Gulf Centre for Human Rights (GCHR) and the Omani Association for Human Rights (OAHR) that Al-Nuaimi's conviction was in relation to a sentence she wrote in a WhatsApp group several years ago. During her interrogation by security authorities, her right to privacy was violated as she was forced to grant access to exchanges between members of this private WhatsApp group. Ghaith Matar Hamad Al-Shibli and Abdullah Hassan Jaber Al-Muqbali have been referred to the Misdemeanour Court on charges of "insulting and offending the Divine Essence" and "using the Internet and information technology as means to incite and tempt the commission of debauchery."
From 31st May to 3rd June 2022, the Belgium-based International Federation of Journalists (IFJ), held its 31st Congress in Muscat, hosted by the Omani Journalists Association (OJA). In a joint statement issued ahead of the Congress, GCHR and OAHR called on the IFJ and the OJA to use this occasion to highlight the extensive human rights violations taking place in the country. In recent years, both organisations have documented many violations of freedom of expression, including attacks on the press, journalists, other media professionals and Internet activists who have been summoned, harassed and imprisoned solely for expressing their views about public affairs.
On 1st June 2022, the National Union of Journalists, an independent union representing journalists in the United Kingdom and Ireland, issued a statement expressing its solidarity with the Omani LGBTQ community. Commenting on the IFJ Congress under way in Oman, the organisation highlighted that homosexuality continues to be a criminal offence in Oman, punishable by a prison sentence of up to three years under clauses 33 and 223 of the penal code. LGBTQ advocacy and campaigning is also a criminal offence.
In May 2022, GCHR and OAHR called on the Omani authorities to put a stop to the judicial harassment faced by journalist and human rights defender Mukhtar Al-Hinai. On 9th March 2022, Al-Hinai posted the following message on his Twitter account: "The Muscat Court has issued a ruling convicting 8 defendants of a felony of embezzlement and forgery... that occurred in one of the ministries." On 15th March 2022, he was summoned by the Public Prosecution Department in Muscat to investigate this tweet. The investigation lasted two hours, after which he was informed that he had been referred for trial under article 249 of the Omani Penal Code, which includes a prison sentence of no less than one month and no more than two years, and a fine of no less than one hundred Omani riyal (approx. 247 EUR) and no more than one thousand Omani riyals (approx. 2,470 EUR) for anyone who publishes court rulings against the court's wishes. Furthermore, he was issued with a travel ban and was compelled to delete his tweet at the conclusion of the investigation. His trial was postponed until 19th June 2022. GCHR and OAHR believe that the only reason for postponing the trial was the bad publicity it would have generated had it taken place during the IFJ Congress.