Attacks, red-tagging of activists in the Philippines persist as UN fails to support investigation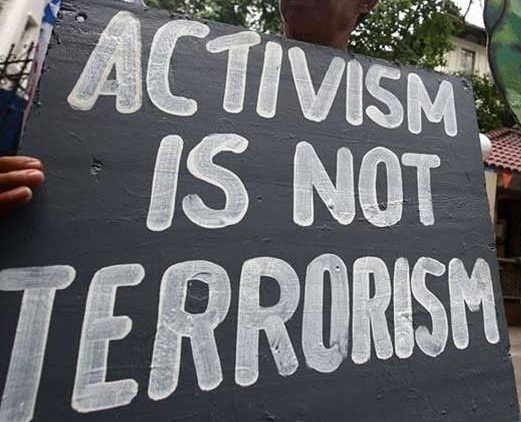 In July 2020, the Philippines was added to the CIVICUS Monitor watchlist due to a rapid decline in fundamental democratic freedoms. Press freedom has been under attack in recent months with ABS-CBN - the largest media network - forced off the air, depriving citizens of critical information during the pandemic. The conviction of prominent journalist Maria Ressa of 'cyberlibel' has had a chilling effect among journalists.
Human rights groups were disappointed in October 2020 after the UN Human Rights Council failed to support an international investigation into the tens of thousands of killings alleged to have occurred under Philippine president Rodrigo Duterte's "war on drugs" and his crackdown on civil society. The groups stated that this was a "collective failure" by states and "fails to reflect the gravity of the situation".
The call for an investigation came after a landmark report by the UN human rights chief, Michelle Bachelet, who warned of "near impunity" for widespread extra-judicial killings, despite credible evidence, and of "the vilification of dissent" in the Philippines.
Despite this, the Human Rights Council resolution focuses purely on technical cooperation and capacity-building which NGOs say "has no realistic prospect of meaningful impact with a government that denies the true scale and severity of the human rights violations". Nevertheless, it keeps the situation on the agenda for the next two years and allows for robust reporting by the Office of the High Commissioner for Human Rights (OHCHR) on the situation. This assistance will be focused on areas including accountability; data gathering of violations by the police; civic space; counter-terrorism legislation; and a rights-based approach to drug control.
In the last few months, human rights defenders have been killed or arrested, the crackdown on the media has persisted and celebrities have been red-tagged. Further, there were arrests of individuals protesting against the Anti-Terrorism Act and around the State of the Nation Address.
Association
Human rights defenders targeted with impunity
The United Nations' human rights body said it has raised concerns to the Philippine government over the recent killing of two activists - peace consultant Randall "Randy" Echanis and rights defender Zara Alvarez - calling for transparent investigations. https://t.co/G7P4g5ZTu8

— CNN Philippines (@cnnphilippines) August 21, 2020
The attacks and criminalisation of human rights defenders have persisted in recent months with impunity.
On 10th August 2020, activist and land rights defender Randall "Randy" Echanis, aged 72, was killed inside his own home in Quezon City. His body reportedly bore multiple stab and gunshot wounds. In recent months, Echanis had been active in opposing a new anti-terrorism bill, which the President signed into law in July 2020.
Human rights activist Zara Alvarez, aged 39, was gunned down along Sta Maria Street in Bacolod City on 17th August 2020. The police report said that Alvarez was shot dead by unidentified perpetrators. The activist had reportedly been receiving death threats for more than a year. She was the former campaign and education director and paralegal in Negros for human rights group Karapatan. Amid the pandemic, Zara Alvarez has been coordinating and conducting relief operations as part of a community health programme. Following Alvarez's killing, other Negros Island-based activists reportedly received threatening messages through their social media accounts that said "you're next".
The Department of Justice's task force investigating politically-motivated killings (created under Administrative Order 35) are reportedly investigating the killings, but the CIVICUS Monitor is not aware of anyone who has been brought to justice at the time of writing. 
Following their deaths, the Office of the UN High Commissioner for Human Rights stated that it was "appalled" by the violence and threats against human rights defenders. According to the UN, both Echanis and Alvarez had been repeatedly "red-tagged" – labelled as communists or terrorists – in relation to their work.
We denounce the arrest of indigenous woman human rights defender Beatrice "Betty" Belen after the series of false red-tagging statements by Lt. Gen. Antonio Parlade Jr. of the National Task Force to End Local Communist Armed Conflict against Gabriela and its celebrity supporters. pic.twitter.com/KhkIlv3eUK

— Karapatan (@karapatan) October 26, 2020
More recently, indigenous woman human rights defender Beatrice "Betty" Belen, a member of the advisory council of Gabriela's chapter in Cordillera, was arrested on 25th October for illegal possession of firearms and explosives – a charge rights advocates said were "fabricated" after she was red-tagged by the military. Gabriela is a left-leaning women's rights group, but it is neither militant nor revolutionary.
Rights group Karapatan said Belen was a victim of red-tagging by the military before she was arrested. Soldiers allegedly told people in Kalinga that Belen was working for a front for the Communist Party of the Philippines and the New People's Army. In 2012, Belen led a people's action and several women's activities opposing the Chevron Energy company's geothermal power project in Kalinga, citing detrimental effects of the said project on the lives and health of the community members, especially women and children.
The UN Human Rights Office documented at least 248 human rights defenders, legal professionals, journalists and trade unionists killed in relation to their work between 2015 and 2019 in the Philippines.
Expression
Crackdown on the media
#Philippine President Duterte continues to incite extrajudicial executions & fuel a climate of near-absolute impunity for perpetrators.

Read @Amnesty's latest report: "My Job is to Kill: Ongoing human rights violations and impunity in the Philippines." https://t.co/AfvAwp32G2

— Andrew Fandino (@AndrewFandinoAI) September 25, 2020
According to a September 2020 briefing by Amnesty International there is a culture of fear and violence faced by journalists across the country. The organisation reported that the Duterte administration has launched a relentless crackdown against independent media and journalists in the Philippines.
Threats and attacks against journalists and government critics, as well as the deployment of armies of trolls and online bots, especially during the COVID-19 pandemic seemingly aimed to ward off criticism of the government, have contributed to self-censorship and a chilling effect not only within the media industry but also amongst the wider public.
On 10th July 2020, following months of deliberations and appeals, the Philippine Congress – whose members are mostly allies of the President – voted to deny ABS-CBN's franchise renewal application. ABS-CBN has produced numerous investigative reports highlighting extrajudicial executions and other human rights violations committed as part of the government's anti-drugs campaign.
Celebrities red-tagged by military official
In October 2020, two celebrities were red-tagged by Lieutenant General Antonio Parlade Jr, a military official. In a statement released on the National Task Force to End Local Communist Armed Conflict (NTF-ELCAC) Facebook page, Parlade "warned" actress Liza Soberano against supporting women's rights group Gabriela, lest she die like activist Josephine "Jo" Lapira. Lapira, a UP Manila student, died following a clash between government troops and alleged members of the New People's Army (NPA).
Parlade, in the same statement, also warned Miss Universe 2018 Catriona Gray against supporting Gabriela and other rights groups. He went on to claim – without basis – that Angel Locsin's sister Ella was part of the NPA, and that this was something Angel and her nephew, human rights lawyer Neri Colmenares know about.
Gabriela spokesperson Arlene Brosas pointed out that Parlade had ended up red-tagging Soberano in his statement due to his "malicious" association of the actress with the NPA. Brosas added that NTF-ELCAC is red-tagging Gabriela to discredit the group despite their 20 years of advocating for women's and children's rights.
The Concerned Artists of the Philippines (CAP) urged Parlade to retract his statement. They added: "We support Liza Soberano's right to speak out and engage with causes and advocacies. Freedom of expression, speech and redress are all constitutional rights that must be defended against the vilest of attacks".
Peaceful Assembly
Protesters opposing anti-terrorism law arrested
Philippine Lawyers, Right Groups Ask Supreme Court to Block Anti-Terror Law: https://t.co/xVyPjaV7xF pic.twitter.com/9a6AHKHtTe

— BenarNews Philippine (@BenarPhilippine) July 6, 2020
In July 2020, Philippines President Rodrigo Duterte signed a widely opposed anti-terror law which critics fear could be used against human rights defenders and to muzzle dissent. There have been mass protests against the law in the Philippines.
On 4th July 2020, eleven activists were arrested during a protest action in Cabuyao, Laguna against the Anti-Terrorism Act. Kabataan Partylist Laguna said its secretary-general Marife Valdeavilla was among those apprehended in Barangay Pulo while holding a peaceful protest rally against the law. The group claimed that suspected members of the military approached and arrested the protesters as they were about to leave the protest area.
Previously, on 1st July 2020, police in Manila arrested 20 peaceful LGBT+ protestors attending a Pride event and protesting the new anti-terrorism bill. Officers later charged the 20 under the Law on Reporting of Communicable Diseases and the Public Assembly Act. Filipino human rights advocates point out these laws do not prohibit protests and rallies. Moreover, the protestors were following social distancing guidelines and wearing masks.
Philippine human rights and legal advocacy groups have sought a Supreme Court injunction against the Anti-Terrorism Act and warned it could be used to stifle free speech and go after government critics. About a dozen groups appeared at the court on 6th July to file various petitions challenging the constitutionality of the new law, which repeals the Human Security Act of 2007.
Over a hundred arrested during nationwide #SONA2020 protests
LOOK: Groups from different sectors gather at UP Diliman, Quezon City on Monday, July 27, to protest hours before the fifth SONA of President Duterte. The protesters are adhering to strict social distancing and health and safety protocols. Grig C. Montegrande/PDI #SONA2020 pic.twitter.com/Jz63suTcrT

— Inquirer (@inquirerdotnet) July 27, 2020
According to a news report, almost 150 protesters from various organisations and sectors nationwide were arrested by elements of the Philippine National Police due to protest actions coinciding with President Duterte's fifth State of the Nation Address on 27th July 2020.
In almost all cases, police cited violations of existing quarantine protocol as the main reason they were arrested. However, the National Union of People's Lawyers stated that there is "no legal basis" for warrantless arrest of quarantine violators. NUPL also stated that individuals cannot be arrested for not having a quarantine pass, not wearing face masks, not following social distancing protocols or not following curfew guidelines.
The lawyers' group also challenged the Department of Interior and Local Government's assertion that mass gatherings were "prohibited," stressing that the people have "the right to peaceably assemble and petition the government for a redress of grievances".