Attack on freedom of expression and 44 people arrested for attending LGBTQI engagement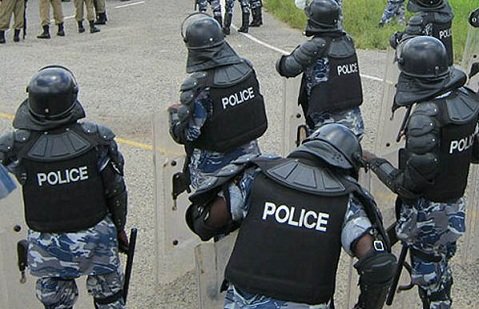 General Update
The Constitutional Court delivered a judgement on 2nd July 2021 that stopped the military court from trying civilian suspects. The ruling deems it unconstitutional for civilians to be tried in the military court if they are not subject to the military system. The court ordered the transfer to the civil court of all civilian cases being tried in the military court, and for the transfer of all persons serving a sentence imposed by the military court to the High Court Criminal Division for retrial. On 15th July 2021, the Supreme Court granted an interim order suspending the implementation of the Constitutional Court order. The Supreme Court will decide on the case on 29th July 2021, when the temporary order lapses.
Association
44 people arrested for attending LGBTQI engagement
On 31st May 2021, police officers arrested 44 people attending an engagement at an LGBTQI shelter, Happy Family Youth in Wakiso district. They were charged with "negligent act likely to spread an infectious disease". During the arrest, the police allegedly beat up some of the men and recorded them, according to a video circulated on social media outing some of the attendees. According to reports, some of the men were subjected to anal examinations. On 8th June 2021, they were released on bail.
Yesterday, we were alarmed to learn that 44 LGBTQI+ people have been arrested in Uganda. Through our partner @SMUG2004 and @frankmugisha we obtained this footage of the arrests and their aftermath, which is incredibly disturbing. CW: homophobic language and abuse. #ReleaseThe44 pic.twitter.com/uBzx3Ls668

— Rainbow Railroad (@RainbowRailroad) June 2, 2021
Political opposition released
On 14th June 2021, 18 opposition supporters were released on bail by the Ugandan military court. As previously reported by the Monitor, the opposition supporters were arrested while campaigning for allegedly violating COVID-19 restrictions. They were later re-arrested and accused of unlawful possession of ammunition under the Firearms Act. Critics claim the detention was politically motivated.
After 6 months of illegal detention, 18 comrades including Nubian Li, Eddie Mutwe & Dan Magic are out on bail! The military court imposed prohibitive conditions but we're glad to have them back. We shan't relent until all the hundreds others are free, and until Uganda is free! pic.twitter.com/DMan0fVDAM

— BOBI WINE (@HEBobiwine) June 14, 2021
Expression
More journalists detained, intimidated and harassed
On 20th May 2021, the African Institute for Investigative Journalism aired a documentary detailing accounts of journalists who were targeted while covering the 2021 elections. The documentary highlights the violence, intimidation and harassment journalists were subjected to. On 27th May 2021, the Buganda Road Chief Magistrate's Court detained Pidson Kareire and Darious Magaea, two online journalists working for Drone Media and the East African Watch.net. The two journalists were charged with criminal libel under section 179 of the Penal Code. They were accused of publishing defamatory claims about a Ugandan infrastructure company, Dott Services Limited. On 17th June 2021, the two journalists were granted bail.
The Wednesday distress call from journalist Pidson Kareire's Sir Apollo Kaggwa road home in Makerere was not a bluff.

He was arrested over a story on "#TheDrone" saying Middle East Consultants 'cons' job seekers. Yesterday, Makindye court sent him to Luzira on remand. pic.twitter.com/FIY4nFkV0Q

— Rogers Atukunda (@rarrigz) June 14, 2019
New tax laws may affect freedom of speech
On 1st July 2021, the government introduced a new tax measure on internet data, abolishing the Over The Top (OTT) tax that was imposed in 2018. The Ugandan government imposed a 12 per cent tax on internet data in an initiative to raise revenues for public services says the minister of state for finance and planning, Amos Lugoloobi. Opposition leader Bobi Wine criticises the new tax as an attack on freedom of speech. Human rights lawyer Moses Serwanga claims the new tax will impact business, freedom to access information and access to education, with the current lockdown enforced in Uganda.