Arrests, excessive force around protests in Nepal while journalists remain at risk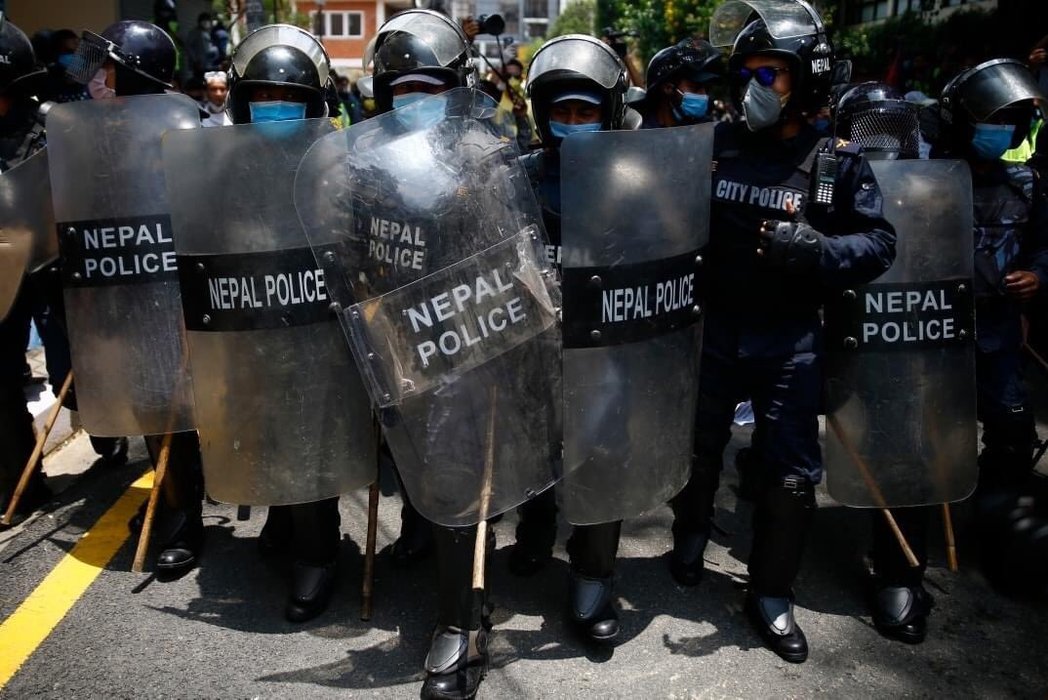 Civic space in Nepal is rated as 'obstructed' by the CIVICUS Monitor. Among violations of fundamental freedoms documented include arbitrary arrests and the use of excessive force during protests as well as the ongoing targeting of journalists.
For over 15 years, the authorities have failed to deliver on transitional justice to victims and families of the country's decade-long armed conflict, which ended in 2006 with more than 13,000 people dead. According to human rights groups, in July 2022, amendments to its current transitional justice law marks some progress toward accountability but will not fully provide justice to victims or meet Nepal's obligations under international law in its current form. Two commissions, which were set up under the current transitional justice law in 2015, have received over 60,000 complaints from victims but have failed to resolve a single case.
Over the last five months, there have been reports of excessive force and firearms by the police against protesters in the Tarai region leading to one death. Arrests and excessive force were also reported around the anti-fuel protests and the Citizenship Bill. Journalist have also been threatened, assaulted, and arrested for their work.
Peaceful Assembly
Police kills protester in Tarai region 
Why are police so quick to shoot during protests in the Tarai?

Nabina Tharu died of bullet wounds from a police shooting, just one of at least 16 who've died from being shot during protests in the last five years.

— by @shristishk & @bbhrikuti https://t.co/luatgeGP5n

— Sanjeev Satgainya (@SanjeevSatgainy) June 8, 2022
Police killed a woman when using excessive force against protesters who were demanding more state protection from wild animals.
On 6th June 2022, police opened fire on protesters from Bardiya district, as they blocked a highway to demand the government do more to protect them from wild animals in a nearby national park.
The protest began after a tiger attacked a local woman who was collecting firewood. Nabina Tharu, the women killed was a member of a marginalised ethnic community in Nepal's Terai region.
Thakur Bhandari, secretary of the Federation of Community Forestry Users Nepal (FECOFUN), said that the police started firing without any warning. He added: "Citizens have the right to protest to draw the government's attention to their pressing issues, and that was what people in Bardiya were doing peacefully. There was no need to use force".
As in previous cases, the government responded by appointing a committee to investigate the incident of police violence. According to Human Rights Watch, the authorities have previously used such committees to deflect allegations and failed to hold police to account for the use of excessive force against protesters and for other abuses, even after the country's human rights commission had found them responsible.
According to reports, in the past five years alone, at least 16 people have died from bullet wounds during protests in the Tarai region. As previously documented, police in Rupandehi district used excessive force during an eviction in October 2021, killing four protesters and injuring dozens. Locals, activists, and journalists report that the police never resort to such extreme measures elsewhere in the country
Police disrupt fuel price-related protests
Nepal police fire teargas to break up fuel price protests https://t.co/qHap2QGMSi pic.twitter.com/C0swwTujIW

— Reuters (@Reuters) June 21, 2022
On 20th June 2022, police in Nepal's capital fired teargas and charged at protesters with sticks to break up a demonstration by students over fuel price hikes. State-owned monopoly Nepal Oil Corporation (NOC) raised the price of one litre of petrol and diesel by 12 percent and 16 percent respectively, prompting fears of broader price hikes. This led to protests by around 100 members of the All-Nepal National Free Student Union (ANNFSU), the student wing of the main opposition Nepal Communist Party.
Arrests during protest against the Citizenship Bill
Deshbhakta Yuwa Nepal has protested against the Citizenship Bill in front of the Parliament Building at New Baneshwar, Kathmandu.#Protest #CitizenshipBill #Nepal https://t.co/VBDMDRWPxL

— República (@RepublicaNepal) August 18, 2022
On 18th August 2022, the Patriotic Youth of Nepal demonstrated against amendments to the Citizenship Act at Parliament House in New Baneshwor. During the protest, police arrested seven protesters.
According to reports, among other revisions, the amendments to the Citizenship Act open the door for thousands of children of parents who received citizenship by birth to be eligible for citizenship by descent. Similarly, the bill also paves the way for a child born in Nepal to a Nepali woman and whose father is unidentified to gain citizenship by descent. Also, for the first time, the bill also paves the way for non-resident Nepalis to acquire citizenship.
Legal experts and lawmakers says the amendments are discriminatory. The bill has retained the existing provisions in the Act on marital naturalised citizenship. It says foreign women married to Nepali men can obtain naturalised citizenship once she starts the process to renounce her citizenship of the country of her origin. However, the provision does not apply to foreign men married to Nepali women.
The bill was passed by the House of Representatives (lower house) and National Assembly (upper house) but President Bidya Devi Bhandari returned the bill to the House of Representatives for review and said several provisions in the bill are discriminatory to women, including the one where a mother needs to make a self-declaration that "the whereabouts of her husband are unknown" so as to ensure citizenship of her child under her name.
Both houses have since, endorsed the Citizenship Bill again, without making any changes as suggested by the President. Now, the assembly will return the bill to the House of Representatives where it originated. Then, the Speaker will certify the bill and send it to the president seeking final assent.
Expression
Journalists face threats, attacks, and arrests
Breaking news :World Press Freedom Day 2022: Nepal records 55 incidents of press freedom violations in a year - Nepal Live Today @Oor7owPvbbFuGX2 @PressNmc https://t.co/3q9B0IBKVj

— Avp 𝙒𝙧𝙞𝙩𝙚𝙧, 𝙎𝙤𝙘𝙞𝙖𝙡 𝘼𝙘𝙩𝙞𝙫𝙞𝙨𝙩 (@Adarshvwastha) May 4, 2022
Press freedom remains an issue in Nepal, which is ranked 76 among 180 countries in Reporters Without Borders (RSF) 2022 press freedom index. According to RSF, "cases of surveillance, threats and intimidation persist, hence pushing many journalists into self-censorship".
According to Freedom Forum, Nepal reported 55 incidents of press freedom violations between 3rd May 2021 and 2nd May 2022. The report mentioned that a total of 96 journalists including seven female journalists were affected across the country during the period.
In recent months, journalist have been threatened, assaulted, and arrested for their work, as reported by Freedom Forum.
On 16th April 2022, police assaulted reporters who were reporting on a protest in Butwal in Lumbini province of Nepal. The journalists were at a protest to demand an investigation into the suspicious death of a woman in front of the police station. According to Freedom Forum, police grabbed journalist Sharan Kumar Karmacharya (Khabar Kura) and seized the mobile phone of DB Sushling (Global Awaj) and threatened to delete the recordings. The police also threw the microphone of journalist Bijay Gyawali (Jagaran Post) and beat journalist Santa Kumar Shrestha (Samatal Online) with a baton.
Narajan Tamang, a Humla-based reporter for Nayapatrika daily was threatened on 23rd April 2022 for his reporting on a dispute among political parties in the local level election at Chankheli Rural Municipality, Humla. Following the publication of his report, Tamang and family members received abusive and threatening posts on social media.
In June 2022, it was reported that journalist and right to information activist Kailash Majhi was held in police custody for four days for his critical reporting in Saptari, Madhesh province. A reporter at Mountain Television, Majhi said that he had been reporting on the local authorities and had sought information on the activities of a construction consumer committee in the district using a right to information application. On 13th June, the police arrested Majhi and charged him with indecent behaviour. Majhi was released on bail 17th June.
Rani Vibas, an editor at the national weekly newspaper Naya Bikalpa, was detained for two hours on 20th June. He was arrested and taken to a police station while covering a fire in Kanchanpur, the westernmost district in Nepal.
On 6th August, police attacked journalists at Siraha-based Radio Gangajal Chandradeep Thakur and Arbin Paswan, while reporting on a protest at a cement factory. Thakur is a news reader and Paswan is a correspondent at the radio station. The journalists were wearing T-shirts with the name of their media outlet and had the press identity cards on them. They suffered bruises on their backs, hands, and legs from the attack.
Editor Shishir Simkhada was attacked on 17th August 2022 for reporting news on corruption in Bharatpur concerning Kalika municipality's former Mayor Khum Narayan Shrestha and his personal assistant, which had been published on a news portal the day before.