Arrest of activist and restrictive NGO laws proposed a regressive step by Mongolian authorities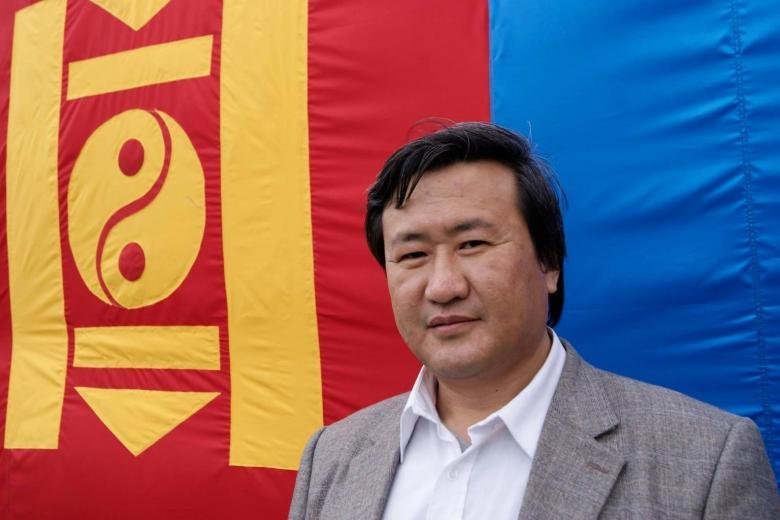 Mongolia's civic space rating was upgraded to 'narrowed' in December 2021 by the CIVICUS Monitor, in particular due to the passage of a law to protect human rights defenders in 2021.
However, in 2022 we are seeing some regressive moves by the authorities. Human rights groups have since raised concerns on the arrest of an activist critical of China's policies in the Inner Mongolia region. Further, proposed new NGO laws could restrict civil society and are inconsistent with international law and standards. Pandemic regulations have also continued to be used to criminalise protests, although the courts have eventually dismissed them.
Association
Prominent activist arrested in Mongolia
A prominent human rights activist critical of China was arrested in Mongolia in February 2022, part of what campaigners have said is a wider effort to "clean up" Beijing's critics in the country.
Munkhbayar Chuluundorj was arrested in Ulaanbaatar on suspicion of "receiving instructions and funds from a foreign intelligence group", the country's spy agency said. The General Intelligence Agency (GIA) said he had "engaged in illegal cooperation activities" but gave no more details.
According to France24, footage of the arrest published by Mongolian outlet Eguur News showed a man being led away by armed police down a shop-lined road. Visits from relatives are being denied.
Human rights groups said they suspected Munkhbayar's comments on China had brought him under official scrutiny. The Southern Mongolian Human Rights Information Centre said he has been one of the most vocal critics of the Mongolian government's "cosy relationship with China" and has "defended Inner Mongolian human rights, culture, history and land rights". In Facebook posts, he recently called for the Mongolian prime minister to resign over his close relationship with Beijing.
There are around six million ethnic minority Mongols in Inner Mongolia, a region of China bordering Mongolia. Inner Mongolian activists in Mongolia say they have faced threats and intimidation from authorities after a widespread protest movement against policies of increasingly replacing Mongolian with Mandarin Chinese as the language of instruction in schools. Activists also say China has pressured Mongolia to deport Inner Mongolian political refugees back to the country.
Concerns about proposed NGO laws
There are concerns in Mongolia about proposed NGO laws that could restrict civil society. According to a report by the International Republican Institute (IRI) on 2nd March 2022, in November 2021, Mongolia's Ministry of Justice and Internal Affairs submitted to parliament two new draft laws to regulate NGOs, a bill on associations and another on foundations.
According to IRI, both bills are pending in the parliament and propose substantially revamping the country's NGO regulatory environment. Unfortunately, these bills are more restrictive than the current regulations and "pose risks to the integrity of Mongolia's civic space, political pluralism, and long-standing permissive NGO operating environment".
Civil society groups have been largely sidelined by law makers from the development of the law and many are concerned the law could "expose them to unjustified and political targeting". They are "demanding the bills be scrapped and ultimately replaced with more civil society enabling policy alternatives".
In an analysis of the draft laws by the International Center for Not-For-Profit Law (ICNL), the group found that: "the prohibitions on permissible activities are overbroad and constitute potential violations of freedoms recognised under international law." The bills have vague provisions that leave room for interpretation and could undermine the financial independence of organisations.
During the Universal Periodic Review of Mongolia at the UN Human Rights Council in March 2021, the government supported recommendations from Germany to revise the draft law on NGOs to ensure its provisions on registration and financing comply with international standards.
Peaceful Assembly
Pandemic regulations used to criminalise protests
🇲🇳 Globe International Center urges lawmakers to immediately initiate a review of the laws and policies impacting the right to freedom of peaceful assembly in Mongolia https://t.co/BhvxbBlnbI @globeinternat

— IFEX (@IFEX) December 8, 2021
In November 2021, the courts imposed a fine on individuals who organised a flash mob in protest against the restrictive pandemic regulations of the Mongolian government.
According to the civil society group, Globe International Center, Amartuvshin Dorj and Bulgantamir D, led a flash mob on 28th June 2021 together with others to protest against the government's decision to restrict businesses as a measure against the spread of COVID-19. At the time, demonstrations and gatherings were restricted in the capital city of Ulaanbaatar due to COVID-19 restrictions.
On 18th November 2021, the First Instance Court of Sukhbaatar District ruled that the protest was a violation of the Capital City Governor's Decree of 16th June 2021 regarding quarantine protocols, and that they had organised the flash mob without official registration with an authorised body and permission of authorised officials. Due to this, the court imposed a fine of 500.000 Mongolian tugrik (approx. USD 190) on each of them in accordance with Article 5.13 of the Law on Administrative Offences.
Reacting to the court decision, Amartuvshin stated that the law had not been applied equally and that a large event organised by the government called "Digital Nation" from 17th to19th September 2021 where thousands of people had gathered at the same square, had gone ahead without restrictions.
In a positive move, on 11th January 2022, the Capital City Criminal Court of Appeals dismissed charges brought against Amartuvshin Dorj and others.
In a separate case on the same day, the First Instance Criminal Court of Sukhbaatar District dismissed charges against Odbayar Erdene and Mongolkhuu Davaajamts, coordinators of #NoDoubleStandart and #NoNaadam movements. They had been accused of holding illegal demonstrations by the District Police Department and were arrested on 30th September 2021.
According to the Globe International Center, between November 2020 and 2021 around 200 demonstrations and protests had been held across Mongolia. In 51 cases, violations of the right to peaceful assembly and association were documented by officials, including physical assault, fines, detention and use of force against individuals.
The Globe International Center urged lawmakers to immediately initiate a review of the laws and policies impacting the right to freedom of peaceful assembly in Mongolia and not to misuse emergency measures against individuals who organise peaceful demonstrations during the pandemic.
Expression
Case against newspaper dismissed
On 18th October 2021, the civil defamation charges brought against Ugluunii Sonin (Morning Newspaper) daily newspaper were dismissed by the Chingeltei District Civil Court of First Instance. The court decided this after the plaintiff, a state-owned company called Mon-Atom, decided to drop its claim.
The company filed a civil defamation lawsuit against the newspaper over an article dated 22nd April 2021 entitled 'Uranium hazards are destroying Dornogovi's migratory gazelles', written by environmental journalist Ulziibayar Sanjaajav, and demanded that the newspaper publish a retraction and pay 100 million Mongolian tugrik (approx. USD 38,065) in compensation.