Appeal court upholds HRD's unfair conviction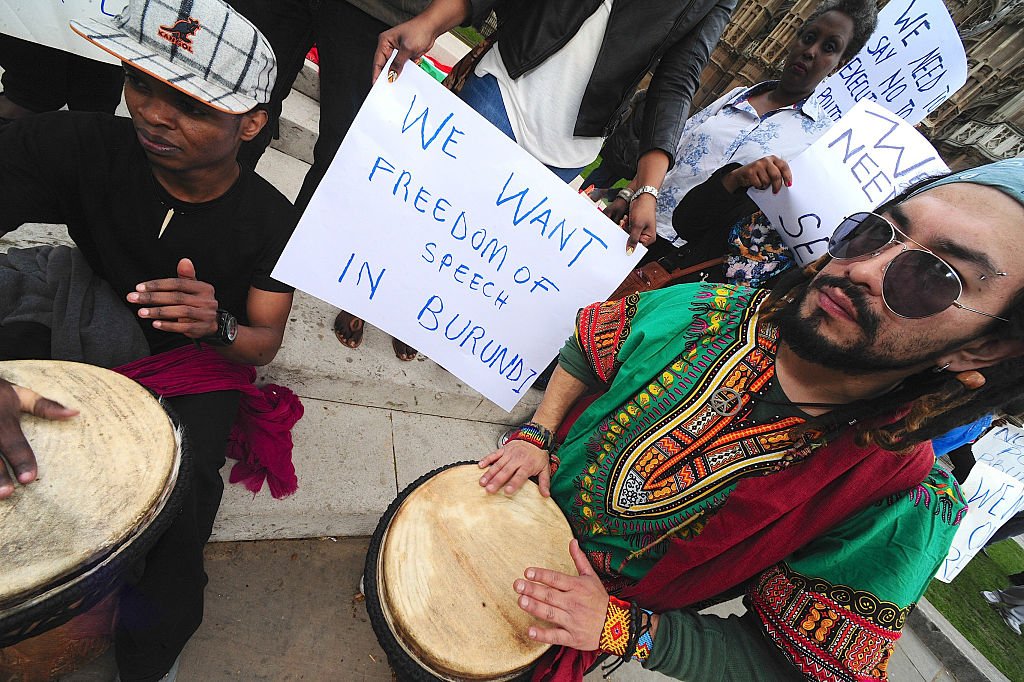 General Situation
On 18th August 2021, ahead of the 48th session of the UN Human Rights Council, a group of NGOs led by DefendDefenders submitted a joint letter urging continued independent documentation, monitoring, and public reporting on the human rights situation in Burundi. The letter also insisted on the need for further work towards justice and accountability. On 8th October 2021, the Council adopted a resolution that establishes a Special Rapporteur on the human rights situation in Burundi. As the work of the Commission of Inquiry (CoI) on Burundi came to an end, the UN Special Rapporteur to be appointed at the Council's 49th session (February-March 2022) will be tasked with monitoring the human rights situation, making recommendations for its improvement and reporting to the Council.
On 23rd September 2021, the government issued an international arrest warrant against Alexis Sinduhije, the exiled president of the opposition Movement for Solidarity and Development (MSD) party, Francois Nyamoya - MSD's secretary-general, who is based in Rwanda, and Marguerite Barankitse, founder of the Maison Shalom home for orphans, who lives between Rwanda and Europe. Sinduhije, who lives in exile in Belgium, is accused of leading RED-Tabara, a rebel group responsible for multiple terrorist acts. RED-Tabara is responsible for several attacks, explosions and ambushes that have killed and injured several people. MSD rejected the accusation, maintaining that "neither our leaders nor our members are oriented towards violence against our fellow citizens."
#Burundi: on 29 September, the Court of Appeal
of Ngozi upheld the conviction and five-year prison sentence of Burundian lawyer
Tony Germain Nkina following an unfair trial.

Join us. Write to @JeanineNibizi and @MiniJustice_BDI for his immediate release:https://t.co/lhpCNurgT9 pic.twitter.com/WIl6wmB8nH

— Amnesty Eastern Africa (@AmnestyEARO) October 25, 2021
Association
On 29th September 2021, the Court of Appeal in Ngozi upheld the conviction and sentence of Burundian lawyer Tony Germain Nkina. The hearing, initially scheduled for 12th August 2021, was postponed twice and finally held on 20th September 2021. As previously reported on the Monitor, Nkina was arrested in October 2020, charged with "endangering internal security," and sentenced to five years in prison, in what CSOs believe is because of his former affiliation with the Association for the Protection of Human Rights and Detained Persons. On 8th October 2021, six NGOs including DefendDefenders released a statement condemning the decision of the Court of Appeal of Ngozi.
In the statement, Lewis Mudge, Central Africa director at Human Rights Watch said:
"Tony Germain Nkina's trial was a travesty of justice. The decision by the Court of Appeal to keep him in prison, despite all the evidence about the unfairness of the trial, makes a mockery of the Burundian justice system."
Similarly, Deprose Muchena, director for East and Southern Africa at Amnesty International said:
"Nkina's conviction is another stain on Burundi's human rights record at a time when the government is trying to improve its public imag.," "If the Burundian authorities want to convince domestic and international audiences that the country's justice system is credible, they should drop all charges against Nkina and release him immediately."
Expression
On 31st August 2021, President Evariste Ndayishimiye accused RFI journalist Esdras Ndikumana of "tarnishing the country's image" with a gloomy picture of the Covid-19 situation, stating "we only have two journalists left who are destroying our country. But one changed his mind. He received our message". Reporters without Borders condemned the verbal attacks against journalists, and the Burundian Union of Journalists (UBJ) expressed concern at the repeated attacks against journalists by the president.
Arnaud Froger, the head of RSF's Africa desk said:
"We condemn these grave and dangerous statements, which are a sad reminder of press freedom's fragility in Burundi… Trying to make journalists act as government mouthpieces is not the best way to help their development. Instead, they should be allowed to do their job of informing the public and encouraging the authorities to take the best possible decisions. The work journalists do is absolutely essential during this pandemic. We urge the president to target the right enemy, to combat the pandemic instead of attacking journalists."
On 24th September 2021, police officers detained Bonesha FM journalist Aimé Richard Niyonkuru who was investigating the explosion of a grenade that had killed two people in Bujumbura that week. Spokesperson of the Interior and Public Security Ministry, Pierre Nkurikiye claims that Niyonkuru failed to identify himself as a journalist. Niyonkuru was released later that day.