Anti-lockdown protest; Environmental defenders on trial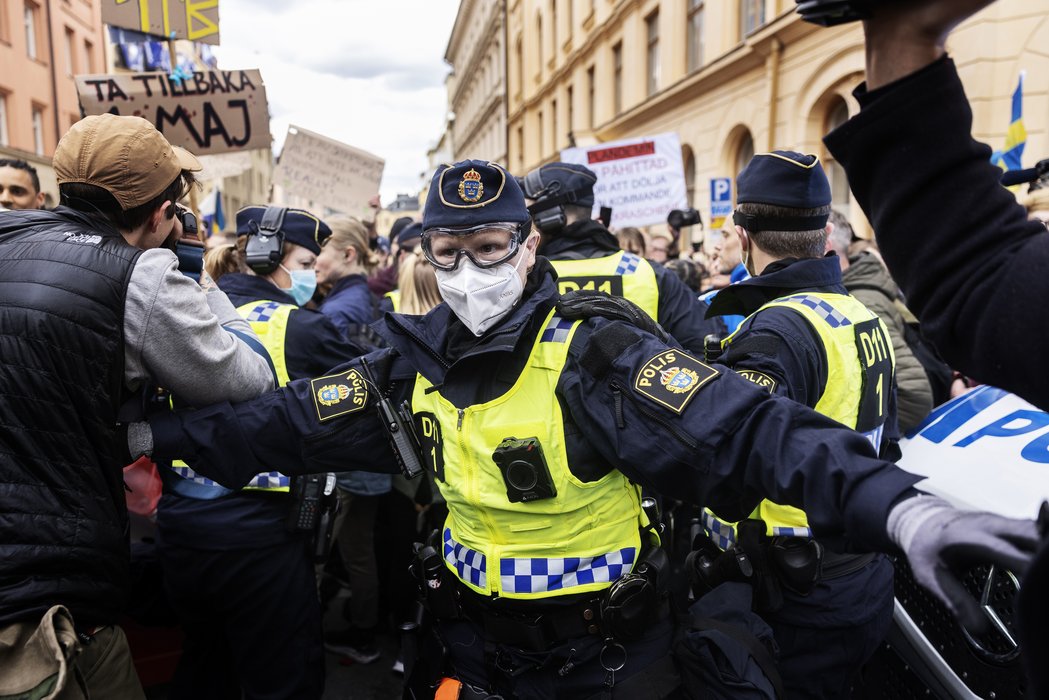 Peaceful Assembly
Anti-lockdown protests in Stockholm
On 1st May 2021, hundreds of people gathered in Stockholm to protest against COVID-19 measures, breaching the ban on gatherings of more than eight people. The event was organised by "The May 1st Protest for Freedom and Truth". The demonstration was dispersed within two hours and police report that they had to forcibly remove 30 people from the site, with two cases of violent resistance being registered. The Swedish tabloids Aftonbladet and Expressen reported that six officers were wounded in some scuffles. The main organiser of the protest and three other people were fined 30,000 Kroner (4,035 Euros) each for arranging a public event of more than eight people. Some protesters interviewed by the press declared that they think that COVID-19 is a regular virus and that the state of emergency is an excuse to limit freedom and jeopardise democracy in Sweden. 
Climate activists on trial 
On 7th April 2021, three activists from Extinction Rebellion Sverige appeared in the Stockholm district court on charges related to civil disobedience staged in November 2020, where activists closed down the Social Democrats' and Green Party's headquarters. The purpose of the action was to highlight the flaws in the government's climate work. The three activists are facing charges for unlawful intrusion.
"We are not the ones who should be prosecuted here. It is the politicians who have been in power for the last thirty years, who have had all the research and all the facts on the table about the climate catastrophe and failed to act to avoid it,"- Karin Elmgren, one of the activists who is being prosecuted (translated from Swedish).