Anti-Government protests erupt over new Finance Act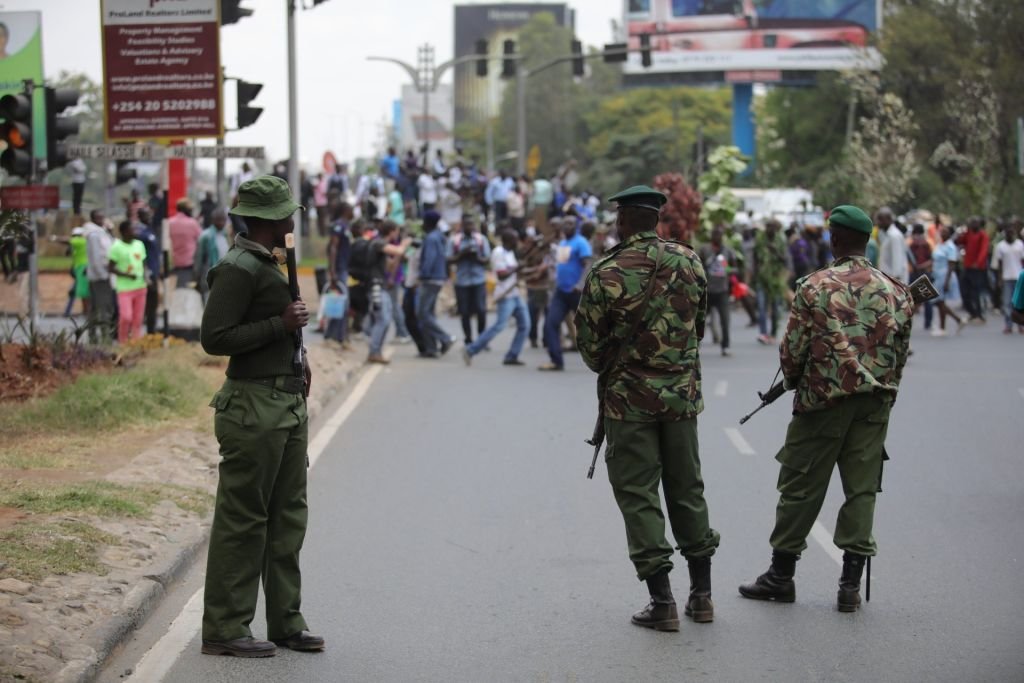 General situation
On 4th May 2023, President William Ruto's government and Kenya's opposition, led by veteran opposition politician Raila Odinga, reached an agreement in regard to the opposition protests, with the opposition announcing the suspension of its mass anti-government protests over the high cost of living.
On 26th June 2023, Kenyan President William Ruto signed the Finance Bill 2023 into law, which increases existing taxes and introduces new ones, including a 3% digital asset tax. The ruling party claims it will boost government funds and reduce reliance on foreign loans. On 30th June 2023, an opposition senator launched a case, saying that specific parts of the law were unconstitutional. As a result, Kenya's High Court suspended the implementation of the newly signed finance law, but the law was reinstated in late July after the Court of Appeal overturned the suspension.
On 9th September 2023, Amnesty International and other human rights groups submitted a memorandum of understanding to the National Dialogue Committee (NDC), emphasising the importance of preserving civic space. This memorandum outlined five critical concerns, including issues like unlawful use of lethal police force and delays in police accountability, to be discussed during the Azimio-Kenya Kwanza peace talks. Irungu Houghton, Director of Amnesty Kenya, stressed the need for NDC's focus on these matters.
On 26th September 2023, Senator Samson Cherargei proposed extending the presidential term from five to seven years, arguing it is necessary for effective governance. However, the ruling UDA party and opposition lawmakers opposed this. The proposal could harm civic space and civil rights by hindering opposition, risking one-party dominance and reducing election frequency, accountability and checks on power.
Peaceful Assembly
On 6th June 2023, Kenyan police fired tear gas at hundreds of individuals protesting against the proposed finance bill that increased taxes on fuel and housing. At the same time, undercover police officers lifted an activist carrying a sign that conveyed the message: "The era of colonialism continues."
Every year on 7th July, Kenyans actively protest against a particular cause during the annual "Saba Saba" demonstration. On 7th July 2023, Kenyan police fired tear gas at the mass rally convoy of opposition leader Raila Odinga during anti-government protests against the cost of living crisis and a series of controversial tax hikes. In a similar incident, the police also arrested 74 young people and fired tear gas to disperse crowds of protesters who were marching through the streets of Nairobi and other towns carrying placards that read "Tumechoka," which means "We are tired." Law enforcement officers also fatally shot one of the protestors in Kisumu. Activists initiated Saba Saba in 1990, demanding free elections and a multi-party system as part of the pro-democracy movement. Today, human rights defenders (HRDs) and civil society organisations actively commemorate Saba Saba by protesting against the cost of living crisis and calling for democratic reforms.
On the same day, police arrested three lawyers for demanding the unconditional release of 32 peaceful protestors who had been arrested for participating in the Saba Saba protests. The protestors were expected to appear in court to enter their pleas, but were released on 10th July 2023.
A day after the Saba aba protests began, on 8th July, it was reported that at least two people had been killed during protests in Kisumu, an opposition stronghold. On the same day in Nairobi, police at Nairobi's central police station lobbed teargas at civil society representatives who had gone to seek the release of detained protesters.
Separately, on 19th July 2023, several individuals and demonstrators protesting against the increased cost of living and tax hikes were shot by security forces, leaving some with fatal injuries. It is alleged that law enforcement arrested at least 300 people across the nation, including notable opposition figures. The protests were, however, marked by instances of violence.
On 21st July 2023, human rights organisations in Kenya strongly criticised the growing use of plainclothes officers in unmarked vehicles to forcefully detain and abduct protestors and journalists during nationwide demonstrations.
On 12th July 2023, police arrested and harassed two protesters who were demonstrating against the disposal of raw sewage into the river from Nyakio building in Nanyuki. The police took the protesters to Nanyuki police station, and they are currently awaiting charges.
On 12th July 2023, police in Mombasa fired tear gas to disperse crowds of peaceful individuals who were protesting the cost of living and a number of controversial tax hikes.
Association
On 21st July 2023, plainclothes police officers abducted human rights activist Boniface Ogutu Akach and took him to an undisclosed location as he was heading to the Kisumu Peace and Justice Center. Prior to this incident he had been gathering evidence of police misconduct during the ongoing protests.
On 30th August 2023, the Kenyan Human Rights Commission (KHRC) called on the National Cohesion and Integration Commission (NCIC) Kenya to intervene and stop an unspecified group dubbed the Anti-Lesbian, Gay, Bisexual, Transgender, Queer and Others (LGBTQ+) movement that was running a hate campaign, raising funds with the intention to promote violence against the LGBTQ+ community.
In positive developments, on 13th September 2023, the Supreme Court of Kenya upheld its February 2023 decision affirming the right to registration of the National Gay & Lesbian Human Rights Commission as an NGO, and reaffirming the right of sexual minorities to associate. This latest decision followed a motion by member of Parliament George Peter Kaluma challenging the February ruling.
On 15th September 2023, Sheikh Abu Qatada called on parliament to condemn the ruling which he said contradicts holy scriptures, urging members of parliament to unite and file a petition within a month to oppose the decision.
Expression
On 22nd June 2023, the Government of Kenya and Netflix Africa signed an agreement that ceases the streaming of movies that focus on LGBTQ themes to align with section 165 of the Penal Code Act. The LGBTQ minority group in Kenya continues to face attacks.
On 26th June 2023, Kenya's Minister of Commerce, Moses Kuria, launched a verbal attack against the Agha Khan founded Nation Media Group (NMG), targeting its journalists. He publicly referred to them as "prostitutes of the Aga Khan" and threatened to dismiss any government official involved in business with NMG. Kuria asserted that NMG had confessed to being coerced by their superiors and management to write articles against the government as part of a scheme funded by a former president. Prior to this incident, NTV, one of the channels under NMG, aired an investigative report raising concerns about a potential import scandal within Kuria's ministry. On 12th June 2023, the Media Council of Kenya issued a statement condemning the act of making public threats against journalists, emphasising that such actions pose a significant risk to their work and have a negative impact on Kenya's international reputation.
On 19th July 2023, the Media Council of Kenya voiced concern over security officers posing as journalists to arrest protestors, which puts real journalists in danger. The Council also criticised the needless and arbitrary detention of journalists during these events. A video showed an officer pushing a photojournalist, causing them to fall down a staircase. This incident highlights a troubling trend in the country where police officers have been impersonating journalists, especially during ongoing protests. Legal representatives for Kenyan politician Babu Owino expressed their concern that some police officers are now entering courtrooms disguised as members of the press.