All forms of dissent relentlessly persecuted in Iran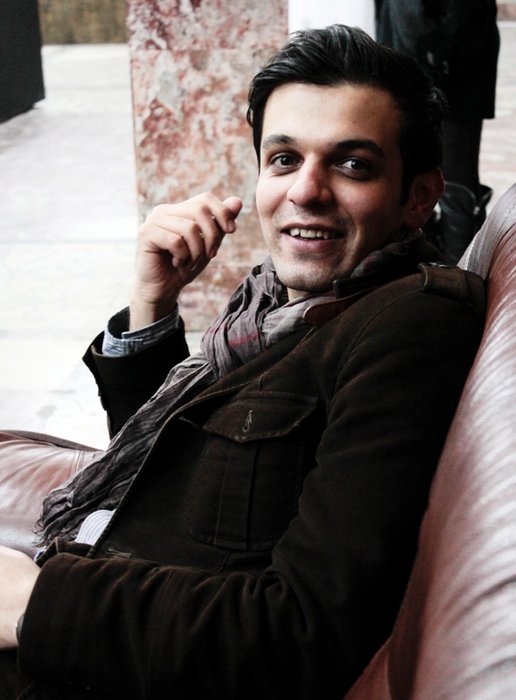 .@amnesty: Iran must unconditionally release #GolrokhEbrahimiIraee, writer arrested in morning raid https://t.co/MtOwoMnpsH … pic.twitter.com/2YEmvuu4Pr

— susan flora (@susanflora10gm1) October 30, 2016
On 23rd November, Kurdish Iranian film maker Keywan Karimi began serving his prison sentence. Karimi had been sentenced to a year's imprisonment and 223 lashes for a film he made about graffiti. The film details the history of scrawlings on Tehran's walls dating back to the Islamic revolution of 1979, through to the opposition of the Green Movement during the contested 2009 presidential election.
Please read & share @KeywanKarimi story - one year in prison & 223 lashes for a film #FreeKeywanKarimi #FreeArtists https://t.co/C7S2sXYDIP pic.twitter.com/iIhOIDrP0V

— CiLuna (@CiLuna27) November 27, 2016
Association
During October, pressure mounted on the Iranian authorities to free human rights defender Narges Mohammadi, who had been sentenced to 16 years in prison earlier this year for her anti-death penalty activism. International groups including the Gulf Centre for Human Rights (GCHR) and FIDH were among those calling for her freedom. The Iranian Public Prosecutor responded by claiming that Narges Mohammadi was part of a foreign plot designed to undermine the Islamic Republic.
On 15th November, the Iranian authorities were subjected to severe criticism by the Third Committee of the UN General Assembly for their targeting of human rights defenders and dissidents. 85 UN member states called upon Iran to end the 
'serious restrictions, in law and practice, on the right to freedom of expression, opinion, association and peaceful assembly, both online and offline, including by ending the harassment, intimidation and persecution of political opponents, human rights defenders, women's and minority rights activists, labour leaders, students' rights activists, academics, film-makers, journalists, bloggers, social media users, media workers, religious leaders, artists, lawyers and persons belonging to recognize and unrecognized religious minorities.'

The International Campaign for Human Rights in Iran reported that the trial of seven former reformist politicians charged with 'assembly and collusion against national security' and 'membership in an illegal group' was postponed after Branch 26 of the Revolutionary Court agreed to a request from their defense lawyers for more time to prepare. The seven were members of the Islamic Iran Participation Front, which was banned in 2010.
#كف_دستم_رسانه_ام
People's palm became the media for Narges Listen to this brave woman and be our voice agains 16 year prison #FreeNarges pic.twitter.com/ldHrzDkXTy

— My Stealthy Freedom (@masihpooyan) October 19, 2016
Peaceful Assembly
On 28th October, thousands of protestors gathered at the site of the tomb Cyrus the Great in Pasargarde to protest against government policies. According to news reports, several protestors were arrested. Ali Saleh, the criminal prosecutor in Shiraz stated:
"The actions of these individuals had been monitored by security, intelligence and police…Leaders and main ringleaders of the rally that chanted disturbing and anti-values slogans were arrested… judicial files have been formed for these individuals…and they will be dealt with necessary judicial procedure."
28 Oct -Protest gathering at Pasargadae –southern Iran with the slogan:freedom of thought does not match with beards pic.twitter.com/mhAwQjaGay

— Parnian Saramad (@parnian2013) October 28, 2016
Expression
The Iranian authorities continued to target writers, artists, bloggers and political activists who use the media to communicate their ideas. In October, the home of writer Golrokh Ebrahimi Iraee was violently raided and she was taken to Evin Prison in Tehran. She was later convicted of charges including 'insulting Islamic sanctities' for writing an unpublished story about the practice of stoning in the country. As reported by Amnesty International, she had no legal representation at the trial, nor was she given the opportunity to speak in her own defence.