Alarming number of activists being jailed in Vietnam for 'anti-state' Facebook posts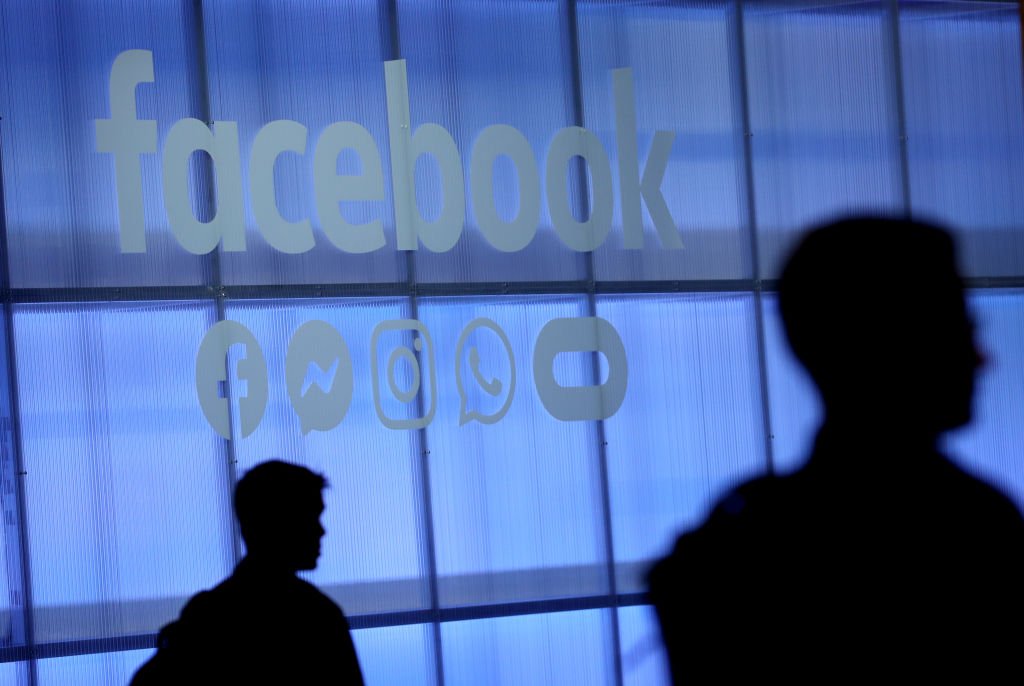 Over the last few months, activists, journalists and academics have been either arrested or jailed for their postings on Facebook critical of the regime. Many have faced politically motivated charges under Article 117 of the 2015 Penal Code for "making, storing, spreading or propagating information, materials or items for the purpose of opposing the State of the Socialist Republic of Vietnam". There is also concern about intimidation and harassment of a publishing house, the removal of anti-government postings by Facebook and the use of terrorism charges against political activists.
On 4th November 2019, Vietnamese and international civil society organisations including CIVICUS, urged the European Parliament to postpone its consent to the EU-Vietnam Free Trade Agreement (EVFTA) and Investment Protection Agreement (IPA) until certain human rights benchmarks are met by the Vietnamese government, including the release of all political prisoners and detainees and the repeal of restrictive laws.
As of December 2019, The 88 Project's 'Database of Persecuted Activists' has recorded 274 activists who are in detention in Vietnam for exercising their fundamental rights, including freedom of expression.
Expression
Activist Nguyen Van Cong Em jailed five years for Facebook posts
On 17th September 2019, the People's Court of Ben Tre Province sentenced activist Nguyen Van Cong Em, a 48-year-old resident of My Thanh Commune, Giong Tom District, to five years in jail and five years of probation. He was charged with "making, storing, spreading or propagating information, materials or items for the purpose of opposing the State of Socialist Republic of Vietnam" on Facebook under Article 117 of the 2015 Penal Code.
Nguyen Van Cong Em was arrested in February 2019 by the Investigation Agency of Ben Tre Province public security. Security forces also searched his house, confiscated items and documents, and looked into his electronic data that was alleged to include content "against the state".
Activist and music teacher jailed for 11 years for 'anti-state' Facebook posts 
Vietnam jails a music teacher for 11 years for Facebook posts said to be "anti-state." He's only the latest in a long line of Vietnamese dissidents targeted by the government for their comments on Facebook. https://t.co/pGMosBMITw pic.twitter.com/ITNHhv1Hxx

— Kenneth Roth (@KenRoth) November 17, 2019
On 15th November 2019, a court in Vietnam jailed a music teacher for 11 years for a series of posts on Facebook that the government said were "anti-state". Nguyen Nang Tinh, 43, was sentenced after a one-day trial at the People's Court in the north-central province of Nghe An, according to Nguyen Van Mieng, Tinh's lawyer.
Police in Nghe An province arrested Nguyen Nang Tinh in May 2019 and charged him with "making, storing, disseminating or propagandising information, materials and products that aim to oppose the State of the Socialist Republic of Vietnam," under article 117 of the country's penal code.
Nguyen Nang Tinh, 43, was a music lecturer at Nghe An province's College of Culture and Art. According to HRW, he previously voiced support for political prisoners on Facebook. He also posted an image of a protest against a new draft law on a special economic zone, and protests against Formosa Ha Tinh Steel, a Taiwanese company that dumped toxic waste into the ocean, which caused an environmental disaster off Vietnam's central coast in April 2016.
Blogger Pham Van Diep jailed for nine years for his critical Facebook postings
🇻🇳 Vietnamese authorities urged to drop all charges against Pham Van Diep, a longtime human rights advocate who has repeatedly used blogs and later his Facebook account, to address human rights abuses https://t.co/UwB5D0KYcC @hrw @The88Project

— IFEX (@IFEX) December 3, 2019
On 26th November 2019, Pham Van Diep, a 54-year-old activist from the northern province of Thanh Hoa, was jailed for nine years for spreading "distorted information defaming the Communist Party and the Vietnamese government" on Facebook in violation of article 117 of Vietnam's penal code. The posts were uploaded between April 2014 and June 2019.
Pham Van Diep is a long time human rights advocate and critic of the Vietnamese government. He has repeatedly used blogs, and later his Facebook account, to address human rights abuses. He has also repeatedly attempted to use the country's legal system to challenge the government and remarked on the futility of using these legal means.
John Sifton, Asia advocacy director for Human Rights Watch said:
"Article 117 of Vietnam's penal code is designed to muffle dissenting voices, and this is the fourteenth Facebook member prosecuted in 2019 for violating it. Concerned governments and social media companies need to speak out against this abusive law."
Originally from Thanh Hoa, he travelled to Russia to study in December 1992 and stayed until June 2016. According to HRW, in June 2018, he participated in a protest in Hanoi against a draft bill on special economic zones. The police detained him for several hours, during which they struck him three times on the head, he said. He filed a lawsuit against the police citing their excessive force, which a court dismissed, then petitioned the government to protest the decision.
Pham Van Diep opened a Facebook account in October 2018. Until his arrest in June 2019, he posted and shared news on social and political issues such as land confiscation, police brutality, corruption, and the protests in Hong Kong. He criticised the cyber security law and urged the government to abolish the-Party-elects-the-People voting system to move toward free elections.
Five jailed for Facebook activism
On 26th November 2019, the People's Court of Bac Lieu Province jailed Nguyen Chi Vung for six years, along with two years of house arrest upon release, due to his online activities on Facebook. From May to August 2018, Vung was said to use two Facebook accounts to join a closed group to discuss protest plans and hold livestream sessions to "share distorted information" and "encourage people to participate in protests during national holidays."
According to the 88 Project, Vung, aged 38 often shared his concerns and views on the issues of human rights, corruption and sovereignty. He participated in mass demonstrations against the draft laws on Cybersecurity and Special Economic Zones in June 2018 and suffered one day in detention and was ill-treated. He was arrested at his residence by the public security of Bac Lieu province in April 2019.
On the same day, the People's Court of Dong Nai Province sentenced Vo Thuong Trung (42) and Doan Viet Hoan (35) to three years in prison, while Ngo Xuan Thanh (49) and Nguyen Dinh Khue (41) each received a 28-month sentence. All were charged under Article 118 of the 2015 Criminal Code for "disturbing security." According to the indictment, they were accused of reading articles with anti-regime content on the Internet and planning demonstrations with various methods, including preparing explosions to go off in April 2019.
However, according to lawyer Nguyen Van Mieng, the four defendants only wanted to protest against a price hike in electricity and gas, as well as against the bill on Special Economic Zones. He also asserts that besides messages and their online communication concerning the demonstration, no evidence about the alleged bombing could be found.
Five years jail for criticism of government
On September 5, Facebooker Le Van Sinh was sentenced to 5 years in prison for "abusing democratic freedoms." He's the 11th online commentator arrested in #Vietnam in 2019. #FreedomofExpression #PoliticalPrisoners

Photo: Radio Free Asia https://t.co/oi8HVQjQz1 pic.twitter.com/hSun9hUrG4

— The 88 Project (@The88Project) September 19, 2019
In September 2019 a People's Court jailed government critic Le Van Sinh, aged 54, for five years for "abusing democratic freedoms to infringe upon the interests of the State," under Article 331 of the 2015 penal code.
Sinh was arrested and prosecuted by the Investigation Agency of Ninh Binh Province in February 2019. He was accused of using Facebook to distribute 13 articles with "content distorting the policy of the state and party", especially on the bills on Cybersecurity and Special Economic Zones.
Activist convicted for Facebook postings
In October 2019, activist Nguyen Van Phuoc was convicted by the government for online postings on Facebook which criticised the regime. On 29th October 2019, Nguyen Van Phuoc was convicted for 'conducting anti-state propaganda' under the Article 117 of the country's penal code and sentenced to 5 years of imprisonment. He has been vocal about the country's human rights violations, livestreaming and sharing other postings criticising socio-economic policies of the Communist party and disseminating pictures of the flags of the former Saigon regime.
Academic jailed for online posting
#Vietnam continues crackdown on peaceful online commentators. On Oct. 31, a court in Can Tho City sentenced Mr. Pham Xuan Hao to 1 yr in prison for "abusing democratic freedoms", a charge often used to silence constructive criticism in Vietnam. More: https://t.co/VfbXFGcVG3 pic.twitter.com/kwcIkGeeh0

— The 88 Project (@The88Project) November 1, 2019
On 31st October 2019, the People's Court of Ninh Kieu District, Can Tho City, sentenced Pham Xuan Hao, aged 54 years, to 12 months in prison for using Facebook to "publish pessimistic information about Vietnam that negatively affects citizens and the public". The judges also asserted that he has tried to libel the policies of the Communist Party and the state. He was charged with "abusing democratic rights and freedoms to infringe upon state interests" in accordance with Article 331 of the penal code.
According to reports, Hao is an intellectual and has spent most of his life working as a lecturer at the Technology Faculty of the University of Can Tho, one of the major universities in southern Vietnam.
Intimidation and harassment of publishing house
On 27th November 2019, Amnesty International and Human Rights Watch reported that since early October 2019, police have harassed and intimidated dozens of people connected to the Liberal Publishing House – a local independent publisher that has produced books on public policy and political thought in Vietnam – in what appears to be a targeted campaign.
The harassment has taken place in at least three major cities, including Hanoi, Ho Chi Minh City and Hue, in addition to the provinces of Binh Duong, Quang Binh, Quang Tri and Phu Yen. The individuals who have been targeted are believed to have either bought or read books printed by the publisher, or to have worked for the publishing house.
According to information received by Amnesty International, individuals in those locations have been summoned to local police stations where they have been interrogated about books they bought from the publishing house. After questioning, most were pressured to sign statements promising that they would not buy books from the Liberal Publishing House again.
Facebook takes down anti-government posts after government requests
According to Human Rights Watch, in August 2019, Information and Communications Minister Nguyen Manh Hung said Facebook had complied with requests to remove "more than 200 links to articles with content opposing the Party and the State." It is unclear how the ministry arrived at these figures. The ministry did not disclose the bases for the requests, and whether they were reported as violations of Vietnamese law or of Facebook's "Community Standards."
The ministry also said it had asked Facebook to limit live-streaming capabilities on its platforms to accounts that Facebook has authenticated. It is unclear how Facebook will be expected to do that, or what criteria authenticated accounts would have to satisfy. The ministry said it told the company to "pre-censor" online content and remove advertisements "that spread fake news related to political issues upon request from the government."
Pro-democracy activist arrested under Article 117
In September 2019, Vietnamese police arrested pro-democracy activist Nguyen Quoc Duc Vuong and charged him with "making, storing, disseminating or propagandising information, materials and products that aim to oppose the State of the Socialist Republic of Vietnam," under article 117 of the country's penal code.
According to HRW, Nguyen Quoc Duc Vuong has expressed views supporting democracy in Vietnam and criticised the Communist Party of Vietnam for corruption and monopolising power. In other posts or livestreams, he has shared news about protests in Hong Kong and voiced support for a change of government in Venezuela. He has also shared stories about land confiscation issues in Vietnam and raised cases of various Vietnamese political prisoners including Tran Huynh Duy Thuc, Nguyen Viet Dung, and Phan Kim Khanh.
Journalist and writer Pham Chi Dung arrested 
Vietnam Arrests Prominent Blogger Pham Chi Dung | Voice of America - English https://t.co/4JDpe7RdnX

— Evan Feigenbaum (@EvanFeigenbaum) November 30, 2019
In November 2019, Pham Chi Dung, a prominent dissident journalist and writer, was arrested by the public security forces of Ho Chi Minh City (HCMC). He has been charged under Article 117 of Vietnam's 2015 penal code. In a statement posted online, Vietnam's Ministry of Public Security accused Dung of "dangerous" anti-state actions and that Dung carried out "anti-regime activities such as producing anti-state articles, and cooperating with foreign media".
According to the 88 Project, Dung is a high-profile figure who was a former member of the Vietnamese Communist Party and had worked in the Department of Interior Security of the Communist Party in HCMC for a long period of time. He also has a Ph.D. in Economics. In December 2013, Dung resigned from the Communist Party after being a member for 20 years. In 2014, he established and became the chairman of the Independent Journalists Association of Vietnam, an organisation of independent reporters who advocate for freedom of the press, freedom of expression, and democracy.
Pham Chi Dung himself has been a frequent commentator on Vietnamese politics in Vietnamese-language independent media such as VOA Vietnamese, as well as major international news outlets. For his outspoken commentaries on and criticism of the regime he has been subject to arbitrary detention and a travel ban in recent years.
Association
Political activists convicted under terrorism charges
Sad to report the long sentences coming out of #Vietnam today. Chau Van Kham was sentenced to 12 years in prison, Nguyen Van Vien to 11, & Tran Van Quyen to 10. They were convicted of "terrorism" for being a part of an organization that promotes #Democracy https://t.co/P7h5cRuzGn

— The 88 Project (@The88Project) November 11, 2019
Three political activists accused of affiliation with an overseas political group that presently advocates for democracy, human rights and political reform have been jailed.
On 11th November 2019, Australian citizen and retiree Chau Van Kham was sentenced to 12 years in prison, local activist Nguyen Van Vien to 11 years, and camera installer Tran Van Quyen to 10 years. They were convicted on charges of "terrorism" under Article 113 of the penal code having been targeted for being part of overseas democracy group Viet Tan. All three men were arrested in January 2019 and originally charged with subversion under Article 109 of the 2015 Criminal Code.
Vietnam's Ministry of Public Security officially labelled Viet Tan a terrorist group in October 2016. According to HRW, Viet Tan has a history of resistance to the Vietnamese communist government in the 1980s, but more recently has said it is "committed to peaceful, nonviolent struggle". So far, the government has not produced any evidence of violent intent or activities by the three men.
Nguyen Van Vien, 48, is a member of Brotherhood for Democracy, which was founded in April 2013 by the now-exiled Nguyen Van Dai and fellow activists "to defend human rights recognised by the Vietnam Constitution and international conventions" and "to promote the building of a democratic, progressive, civilized and just society for Vietnam." According to the Brotherhood for Democracy, Nguyen Van Vien campaigned against the environmental destruction wrought by the Formosa company's toxic waste spill in April 2016.
Activist detained on her return to country
"#Vietnam authorities should immediately release environmental & human rights activist Thao Dinh & permit her to reunite with 16 mo. old son and her parents. She done nothing wrong & she certainly doesn't deserve being detained & intensely interrogated at the #Hanoi airport" 1/3 pic.twitter.com/CTuOlyv9OH

— Phil Robertson (@Reaproy) November 15, 2019
Prominent activist Dinh Thao was taken into custody on 15th November upon her arrival at Hanoi Noi Bai airport. Dinh Thao is a medical school graduate and human rights defender who left Vietnam in March 2016 to work for VOICE, a Vietnamese civil society organisation which campaigns for human rights in Vietnam from abroad. She was released after eight hours of detention and interrogation.
Joanne Mariner, Amnesty International's Research Director for Southeast Asia & the Pacific said:
"Dinh Thao hasn't set foot in Viet Nam for more than three years. The fact she's remained a target of the authorities shows how aggressively they go after anyone who dares criticize them"
During the time she stayed outside Vietnam, she advocated for the human rights situation in Vietnam with various international stakeholders. In September 2017, she represented her fellow activists to speak in front of the UN Human Rights Council about the human rights situation in Vietnam. She has made many trips to advocate at the EU Parliament, Commission, and Council (July 2017 to January 2018), and ministries of foreign affairs of some European countries, as well as having worked closely with human rights INGOs.
Blogger charged with 'abuse of power'
A blogger for Radio Free Asia who has been detained since the beginning of 2019 has been charged. Truong Duy Nhat, a weekly contributor to RFA's Vietnamese Service, has been accused of being involved in real estate fraud in Da Nang and is awaiting trial in detention in Hanoi.
Nhat, who had been jailed in Vietnam from 2013 to 2015 for his writings criticising the government, disappeared in Bangkok in late January 2019 amid fears he had been seized by Vietnamese agents, and two months later was revealed to be under arrest in Hanoi. In July 2019, police investigators charged Nhat with "abuse of power" after failing to find sufficient evidence to convict him on an earlier charge of illegally acquiring property.
Peaceful assembly
Police arrest and detain anti-China protesters
Vietnam Activists Stage Rare Anti-China Protest Amid Concerns Over Survey Ship https://t.co/7UHJd413Da

— Radio Free Asia (@RadioFreeAsia) August 20, 2019
Five activists who staged a protest in Nha Trang, Khanh Hoa province were arrested and detained by police. On 18th August 2019, Nguyen Lai and four other activists gathered and picketed to protest against increasing Chinese aggression in the disputed South China Sea. As the Chinese survey ship entered Vietnamese territorial waters in the South China Sea, it was reported that the ship had conducted a 12-day long survey of the waters near the Spratly Islands.
Nguyen Lai stated that he staged a small peaceful protest in an area crowded with Chinese tourists because there is no Chinese consulate in the region. Also, he said the objectives of the protest were to display their concerns around the Chinese invasion of Vietnamese territorial waters, infringing upon their sovereignty, and to protest against the government's "cowardly and feeble reaction" to Beijing.
Residents protest enlargement of dam
In August 2019, hundreds of residents In Quang Binh province, took to the streets to protest against the government's decision to enlarge a local dam, saying that the heightened dam would make the city more vulnerable to floods. On 15th August 2019 the protest was held, urging the local government to reverse the decision that could endanger people's lives and communities in the downstream area. The enlargement of the Rao Nan Dam was scheduled for completion in 2021 but local residents raised concerns that poor management of power-generating dams in Vietnam has previously resulted in the deaths of dozens due to flooding over two months.