Activists & women human rights defenders continue to face reprisals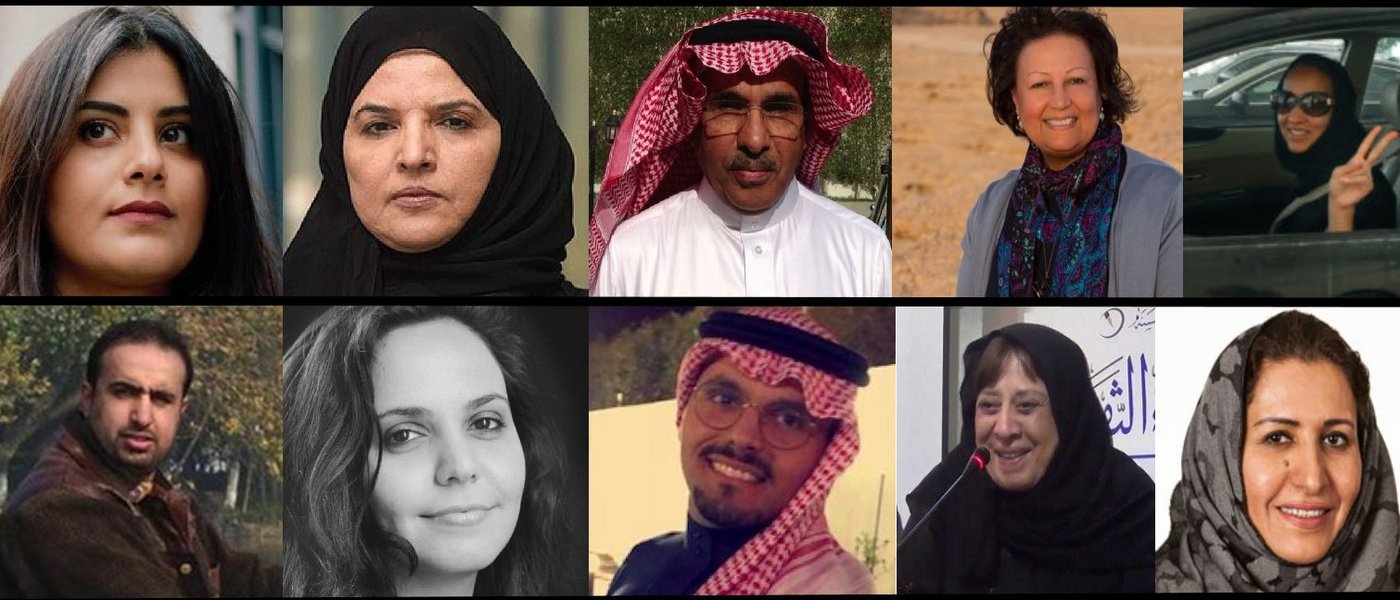 Today marks the two-year anniversary of the arrest of Saudi activist, Loujain Al-Hathloul, who was arrested for advocating for #WomensRights. Her family stands behind her in calling for her release. #InternationalFamiliesDay

— Bureau of Democracy, Human Rights, and Labor (@StateDRL) May 15, 2020
Association
15th May 2020 marked the two-year anniversary of the arrest of Loujain Al-Hathloul, one of a number of prominent Saudi women's rights defenders who were arrested in May 2018 for advocating for women's right to drive in Saudi Arabia, as well as for broader reforms including an end to the oppressive male guardianship system. In a statement to mark the two-year anniversary, Amnesty International condemned the women's ongoing detention, highlighting the irony that these women remain behind bars for advocating for the very same rights now enjoyed by Saudi women. According to Amnesty International, many of the women who were imprisoned as a result of their peaceful human rights activities suffered torture, sexual abuse and solitary confinement. Currently, 13 women's rights defenders remain on trial and of these 13, five remain in detention, namely: Loujain Al-Hathloul, Samar Badawi, Nassima Al-Sada, Nouf Abdulaziz and Maya'a Al-Zahrani. Eight women activists who were arrested in 2018 have been temporarily released: Iman Al-Nafjan, Aziza Al-Yousef, Amal Al-Harbi, Shadan Al-Anezi, Dr Abir Namankani, and Dr Hatoon Al-Fassi, as well as Dr Ruqayyah Al-Mharib and an anonymous activist. All 13 women's rights defenders potentially face lengthy prison sentences under anti-cybercrime legislation in violation of their rights to free expression.
Two-year anniversary of lifting of women driving ban by Saudi, leading women's rights activist Loujain al-Hathloul and 12 others remains in jail. Lina al-Hathloul says she is 'being punished for daring to drive' & calls for UK Govt to intervene@nataliebenhttps://t.co/vKsjOQJpNZ pic.twitter.com/NRyzaJOYyF

— News Décoder (@NewsDecode) June 25, 2020
On 24th June 2020, the anniversary of the date that Saudi Arabia lifted the ban on women driving, Lina Al-Hathloul was interviewed in Ms. Magazine about her sister, Loujain. In the interview, done on behalf of the Free Saudi Activists Coalition, Lina Al-Hathloul mentions that the Saudi authorities continue to deny that Loujain was tortured, and Loujain refuses to sign papers denying that she was tortured in order to be freed from prison. However, due to heavy advocacy by the Free Saudi Activists Coalition and many NGOs worldwide, Al-Hathloul is no longer being tortured or held in prolonged solitary confinement. However, Nassima Al-Sada has been held in prolonged detention.
Loujain was recently named winner of the 2020 Freedom Prize, an educational device to raise awareness of freedom, peace and human rights anchored in the values carried by the D-Day landings of June 6, 1944 in Normandy which recognises a people or an organisation committed to an exemplary fight in favour of freedom. 
For having the audacity to call for a constitutional monarchy as opposed to the current unfettered dictatorship, this Saudi human rights activist, Abdullah al-Hamid, just died in a Saudi prison cell. https://t.co/uHuU6Uadkg pic.twitter.com/JnIcHfSPui

— Kenneth Roth (@KenRoth) May 22, 2020
On 24th April 2020, Dr Abdullah Al-Hamid died in Al-Ha'ir prison in Riyadh. Dr Al-Hamid is a founding member of the Saudi Civil and Political Rights Association (ACPRA). He was sentenced to 11 years in prison in 2013 on charges related to his work with ACPRA. Dr Al-Hamid was a staunch advocate for building a state of institutions and true citizenship, justice and the suspension of mock trials. On 9th April 2020, he was transferred from his prison cell to the Intensive Care Unit in a hospital. He had slipped into a coma after suffering a stroke in his cell. In the months preceding his death, a specialist informed him that he was in urgent need of catheterisation for his heart. However, he was informed by the authorities that the operation would only take place towards the end of May or early June. Local reports received by the Gulf Centre for Human Rights (GCHR) state that the authorities negligently and deliberately failed to intervene on time in order to ensure that Al-Hamid received the necessary urgent treatment.
Expression
According to reports received by the GCHR, on 17th May 2020, online activist Amani Al-Zain was arrested in Jeddah by the Presidency of State Security on direct orders of Saudi Crown Prince Mohammed bin Salman. She remains in detention in an unknown location. It is believed that Al-Zain was arrested in relation to a widely disseminated online video chat from 15th October 2019 with the Egyptian online activist, Wael Ghonim, where, in a veiled reference to the murder and dismemberment of journalist Jamal Khasoggi in the Saudi Consulate in Istanbul in October 2018, Al-Zain referred to the Saudi Crown Prince as Abu Munshar ('father of the saw'). The video became the subject of a twitter campaign calling for Al-Zain's arrest under the hashtag which, translated from the original Arabic, reads #Amani_AlZain_insulting_Crown_Prince. Al-Zain uses her twitter account to express her views on a wide range of political and social issues, including expressing her opposition to the arrests and killings of human rights defenders, journalists and online activists at the hands of the Saudi authorities. Her last tweet was dated 16th May 2020.
Alarming reports that Yemeni blogger and human rights activist, Mohamad al-Bokari, is being subjected cruel and degrading treatment. al-Bokari was arrested by Saudi authorities in April after calling for equal rights for gay people.https://t.co/efNWTwUm0F

— Stephen Evans (@Stephenmevans1) June 10, 2020
On 8th April 2020, Yemeni blogger and human rights defender, Mohamad Al-Bokari, was arrested after posting a video on social media. According to Human Rights Watch, Al-Bokari's detention appears to be in retaliation for his call for equal rights, particularly for those of the LGBTIQ+ community. Although no specific charges have been brought against Al-Bokari, the authorities accused him of being a 'sodomiser' who is 'violating public order.' In a statement on Al-Bokari's detention, the media spokesperson for the Riyadh police department confirmed that Al-Bokari was arrested on 8th April 2020, adding that the video he posted on social media contained 'sexual references' that 'violated public order and morals.' In the video, Al-Bokari had simply stated that "Everyone has rights and should be able to practise them freely, including gay people." According to Human Rights Watch, Al-Bokari, who suffers from a chronic heart condition, is being held in pre-trial detention under physical and psychological duress and was repeatedly beaten by police during his arrest in an attempt to extract a confession that he is gay. Furthermore, Human Rights Watch reported that Al-Bokari was subjected to a forced anal examination to seek 'proof' of his homosexuality.