Academics, Journalists, Actors and Lawyers Targeted for Exercising Right to Freedom of Expression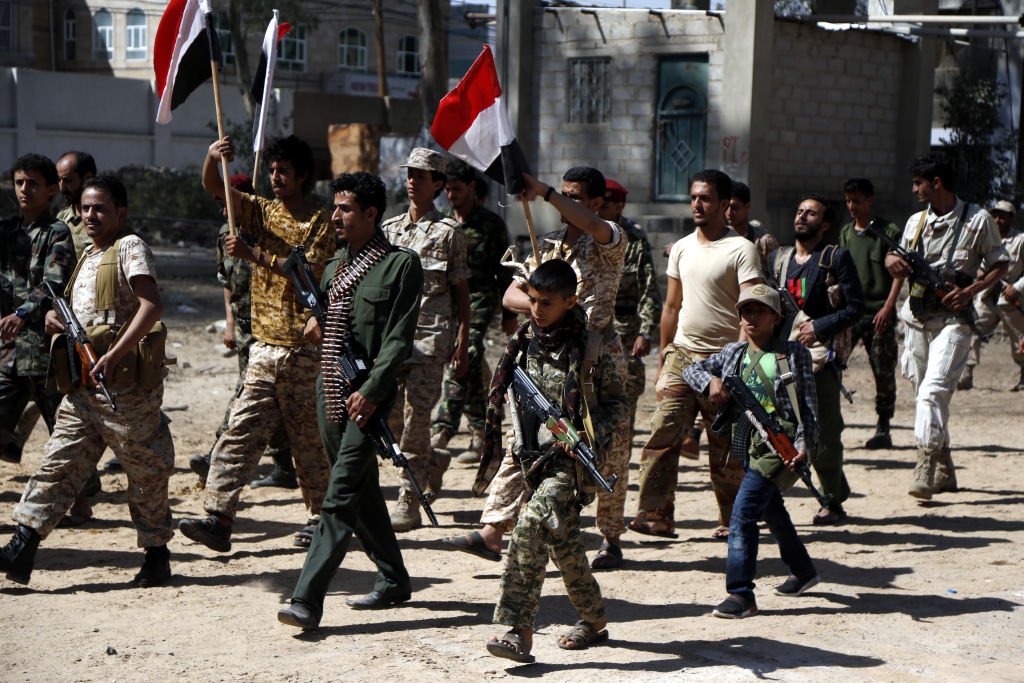 Expression
On 4th August 2021, Sana'a University academic, architect and online activist Dr. Mohammed Ali Naim, was assassinated by unidentified gunmen while he was leaving a friend's house on Tunis Street in the Yemeni capital, Sana'a. According to local news reports, the killer was arrested by security services.
Dr. Naim used his Facebook page to express his views on public affairs and to defend civil and human rights.
Just hours before his assassination, he had posted the following on Facebook: "Changing the dollar exchange rate in the banks of Sana'a and Aden from 250 riyals per dollar to 600 riyals in Sana'a and 500 riyals in Aden will be reflected in the increase in the cost of living requirements, so we demand that the governments of Sana'a and Aden increase salaries." Earlier that same day, he republished a post from one year ago which reads, "It is normal to find the failed engineer, the cheating contractor and the corrupt administrator. But what is not normal is that there is no state that holds them accountable according to the law."
In separate developments, on 12th July 2021, an armed group affiliated with the Houthi de-facto authorities arrested journalist Fahd Yahya Al-Arhabi in Amran Governorate, some 50 kilometers north of the capital, Sana'a. Al-Arhabi was then taken to a prison located in the Central Security Camp where he reportedly remains. According to reliable local sources, Al-Arhabi's arrest was in retaliation for a Facebook post in which he documented and criticised a Houthi attack which took place during the marriage ceremony of a young citizen, Mukhtar Al-Sudi, in one of the wedding halls in the city of Amran. The Houthis arrested Al-Sudi, in addition to the artists who were performing at his wedding, and confiscated their musical instruments.
"Entisar al-Hammadi was arrested in February in #Sanaa, where #Iran-backed Huthi rebels who control the Yemeni capital r enforcing a morality campaign."
By @aleeharissi@yemenwomenunion @unwomenyemen @Rothna_Begum @samahhadid @sameerahawri @Afrahnasser https://t.co/ifcN1qRxzy pic.twitter.com/Wo8dC8JAkx

— Yemeni Radar (@yemeniradar) August 4, 2021
Separately, on 28th June 2021, actress and model Entisar Al-Hammadi, was transferred to a hospital inside the Central Prison in Sana'a after a suicide attempt. The Gulf Centre for Human Rights (GCHR) reported that Al-Hammadi attempted suicide after learning of the decision of the Central Prison administration to transfer her to the prison's prostitution section, causing her mental health to severely deteriorate, particularly as she hoped to be released. According to Amnesty International, the de facto Houthi authorities planned to carry out a forced "virginity test" on Al-Hammadi. Al-Hammadi was arrested on 20th February 2021 by plainclothes security forces at a checkpoint in Sana'a as she was on her way to a photoshoot. She was interrogated while blindfolded, physically and verbally abused, subjected to racist insults and forced to "confess" to several offences, including drug possession and prostitution.
Human rights lawyer and legal advisor Khaled Al-Kamal, who is defending Al-Hammadi in partnership with lawyer Saqr Al-Samawi, told GCHR the following regarding the suicide attempt:
"I hold the de facto authority in Sana'a, the Houthi group, responsible for preserving the life of my client, and I ask all international organisations to stand by her because she is an oppressed person who deserves to be released immediately."
Al-Kamal has himself been subjected to threats and harassment in retaliation for his human rights work, and was recently suspended from his job by the de facto government in Sana'a. On 2nd June 2021, he was informed of an arbitrary decision by the Legal Sector suspending him from work. He has appealed this decision to the Director General of Investigations and Litigation, and it is believed that the main reason for his suspension and harassment is his representation of Al-Hammadi. On 27th April 2021, he was threatened in front of his house by a plainclothes gunman, who demanded that he drop the case.
#Yemen🇾🇪: The Southern Transitional Council, which claims to rule most of the territory in southern Yemen, took over the control of Saba News Agency on 1 June. It must relinquish its control of the news agency and allow journalists to work in freedom 👇https://t.co/XbCZbxnk3D

— IFJ (@IFJGlobal) June 8, 2021
In other developments, on 2nd June 2021, forces affiliated with the Southern Transitional Council stormed the building of the Yemen News Agency (Saba) in the city of Aden, expelling the civilian guards and employees who were present in the building at the time. The Southern Transitional Council is a political council that operates only in southern Yemen. On 11th May 2017, Aidarous Al-Zubaidi announced the establishment of its presidential body, which he leads. This Council is supported by the United Arab Emirates.
Saba issued a statement on the same day denouncing the storming of its building, saying:
"We hold the Southern Transitional Council responsible for attacking a government building in a barbaric manner and seizing it without any right or legal capacity, and we hold them fully responsible for the lives and safety of our fellow journalists, guards and all of the agency's employees."
On 27th May 2021, Amnesty International released a new report entitled, "Released and Exiled: Torture, unfair trials and forcible exile of Yemenis under Houthi rule." The report is an in-depth investigation into the experiences of journalists, political opponents and Baha'i religious minority members, who were released as part of political deals in 2020 after being unlawfully detained and tortured for up to seven years. Upon their release, the Baha'is were forced into exile, with the United Nations facilitating their departure, while eight other detainees were banished to other parts of the country.
Heba Morayef, Middle East and North Africa Regional Director at Amnesty International said:
"This report highlights how prisoners have been used as political pawns with forcible exile and displacement resulting from negotiated prisoner deals by Houthi de-facto authorities. After suffering years of harrowing abuse and unlawful detention, even release did not bring relief to the detainees featured in this report as none of them were able to return home and reunite with their families after years forcibly separated."