Journalists stage flash-mob protests following 5-Star Movement attacks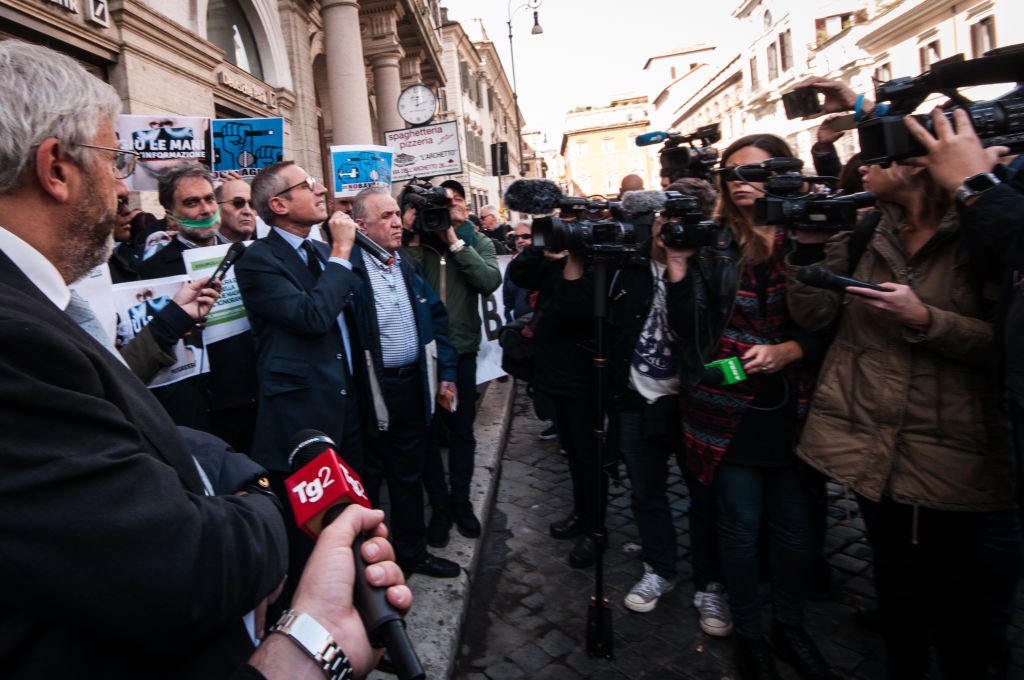 Expression
On 13th November 2018, Italian journalists held flash-mob protests in Rome and in other cities, after politicians from the 5-Star Movement (M5S), including Deputy Premier and Labour and Industry Minister Luigi Di Maio, blasted the media for its reporting of a case against Rome Mayor Virginia Raggi. The verbal attacks shocked many Italian people and journalists alike, as Di Maio labelled reporters "dirty low-down jackals" while fellow 5-Star member Alessandro Di Battista called journalists "prostitutes and hacks". While the biggest protests by journalists took place in Rome and Milan, many other demonstrations were held in cities and towns across Italy.
In response, 5-Star Movement leaders called the protests "a pathetic defense". However on 13th November, the same day as the protests, Italy's communications authority AGCOM said attacks on the media risked damaging the free press. They stressed the "need for free, plural information that respects people's dignity, the role of the political parties and the professional autonomy of journalists".  Their statement continued:
"Every attack on press organs risks harming the Constitutional principle of free expression of thought that is at the foundation of pluralism of information, and freedom to report and criticise."
"Freedom of the press is under attack," said Vittorio di Trapani, the president of USIGRAI (a trade union of Italian journalists). "It is clear that this is not only about isolated cases, but a strategy to hit journalists, the freedom of the press, and therefore the right for citizens to be informed."
#Italian #journalists have once again organised a #protest against the attacks of @Mov5Stelle ! #HumanRightsDay2018 #PressFreedom #Italy #articolo21https://t.co/EYXn4vFYGn

— EFJ (@EFJEUROPE) December 11, 2018