Governor suspends humanitarian CSO for ten days
⚡️#Niger🇳🇪: Le directeur de publication de l'Événement Moussa Aksar vient d'être condamné à une amende de 200 000 Francs CFA (305€) et 1M de Francs CFA (1525€) de dommages et intérêts. RSF dénonce une condamnation scandaleuse et incompréhensible. pic.twitter.com/1y6hxteIFl

— RSF (@RSF_inter) May 7, 2021
Expression
Investigative journalist Moussa Aksar convicted of defamation
On 7th May 2021, a court convicted investigate journalist and editor of media outlet L'Evénement Moussa Aksar of defamation and ordered him to pay a fine of 200,000 francs CFA (355 USD) and one million francs CFA (1,775 USD) in damages. As reported previously on the Monitor, the journalist was sued following a defamation complaint over an article he wrote in September 2020 alleging embezzlement within the Ministry of Defence, which was reportedly based on leaked information. According to Reporters without Borders (RSF), Aksar was intimidated and threatened with death during his investigations and eventually sued for defamation by a Nigerien citizen living abroad, who was accused in the journalist's investigation of having set up a shell company. Arnaud Froger of RSF commented: 
"The system for misappropriation of funds disclosed by this journalist is bad enough and to it we must now add his conviction for carrying out his outstanding investigative work. This decision will serve to encourage bad governance and is an attack on investigative journalism in Niger. The message it sends out is a disaster."
The journalist is appealing the decision.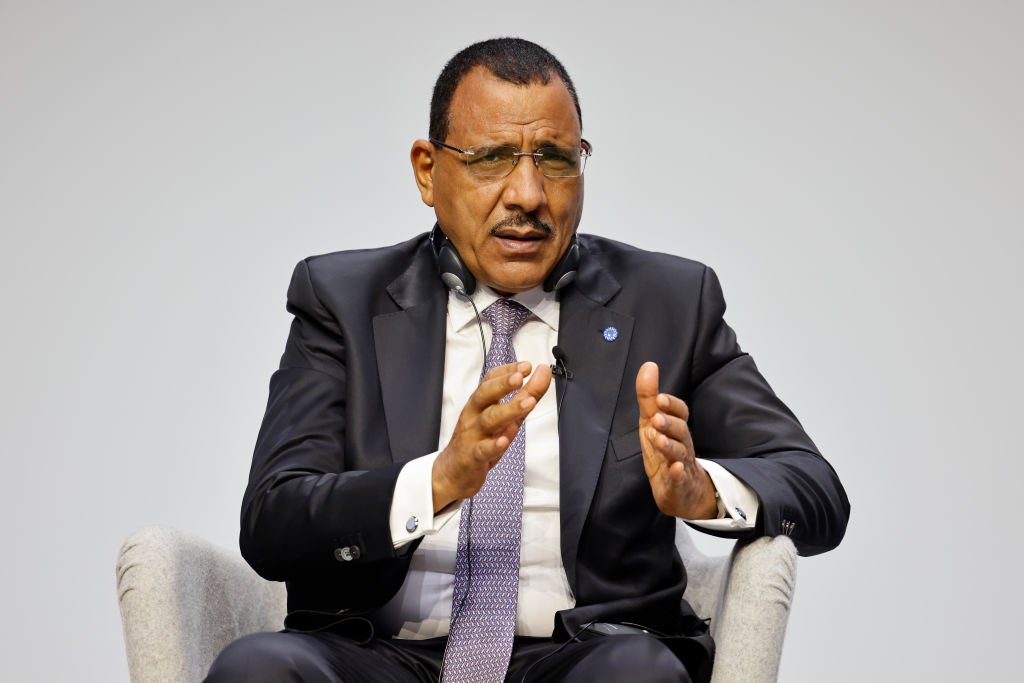 HRD arrested, charged under Cyber Crime Law
On 24th March 2021, activist Anass Djibril was arrested for having called, on a WhatsApp group, for a protest against the results of the second round of the presidential elections, as announced by the Constitutional Court. Djibril, coordinator of Association Niger Debout, was charged with 'production and dissemination of data likely to disturb public order' under the 2019 Cyber Crime Law, 'direct provocation to an armed crowd', 'conspiracy to overthrow a constitutional regime' and 'proposal made in order to form a group aiming to pit citizens against each other'. According to pro-democracy group, Tournons la Page Niger, the protest Djibril called for was a virtual protest and finally did not take place on 23rd March 2021. The HRD is being held at Koutoukalé, a high security prison.
#Niger: Les activités de l'ONG ACTED suspendues jusqu'à nouvel ordre dans la région de #Diffa

Le gouverneur de la région de Diffa a instruit le DG de la police régionale à prendre toutes les dispositions afin d'immobiliser les véhicules de l'ONG @ACTED
Affaire à suivre... pic.twitter.com/WOfKI7XDqO

— Mamane Kaka Touda, (@ToudaKaka) April 12, 2021
#Niger : Anass Djibril, le dernier prisonnier de Mahamadou Issoufou (communiqué de @tlpniger) via @EvenementNiger : https://t.co/L44Oh6o6AG

— Tournons la Page (@TournonsLaPage) April 12, 2021
Association
Governor suspends humanitarian CSO
On 12th April 2021, Issa Lémine, the governor of the region Diffa, in the south east of the country, ordered the suspension of the activities of the humanitarian organisation ACTED "until further notice". In a letter to the CSO, the governor accuses the organisation of 'racketeering' and maintaining 'dubious and subversive connections at the benefit of a terrorist organisation'. The organisation was further asked to suspend their activities for at least ten days, allowing local authorities to conduct an investigation. The accusations were denied by ACTED, that provides humanitarian aid to displaced people in the region. On 22nd April 2021, the organisation was allowed to resume its activities. 
The Diffa region is a site ravaged by jihadist attacks and is home to internally displaced people and refugees from neighbouring Nigeria who fled jihadist groups, including Boko Haram and the Islamic State in West Africa.
ECOWAS Court condemns Niger for 'arbitrary and illegal detention' of HRD
In June 2021, the ECOWAS Community Court of Justice condemned Niger for the 'arbitrary and illegal detention' of human rights defender Sadat Illiya Dan Malam and ordered it to pay the activist 50 million francs CFA (88,700 USD) in damages. The HRD was arrested in Zinder on 18th April 2018 while he was preparing to participate in a protest against the 2018 Budget Law, and was charged with 'participation in an insurrectional movement' and 'conspiracy against the state'. The HRD was released in November 2019, after spending 19 months in prison. 
Opposition protest banned
A protest, planned for 20th March by opposition coalition Cap 20/21 to protest against the provisional results of the presidential elections by the national election commission CENI, was banned by the President of the Special Delegation of Niamey, according to news reports. The grounds given for the ban were that the protest was 'likely to disturb public order'.