Controversial presidential elections: dozens killed in violence, clashes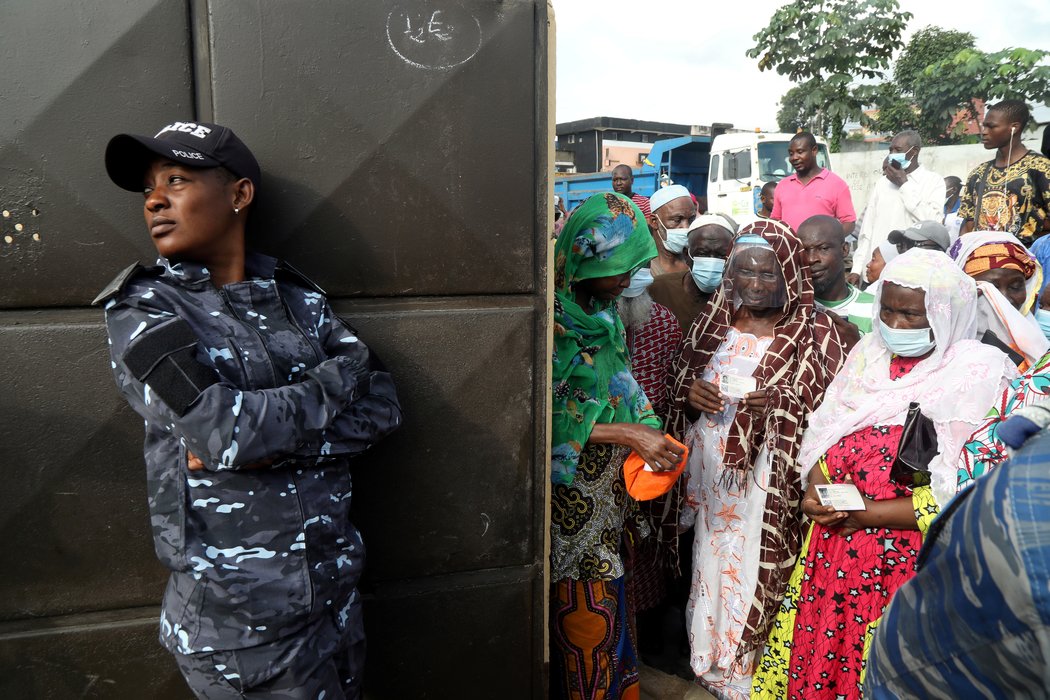 Controversial and disputed presidential elections, held on 31st October 2020 and boycotted by the main opposition parties, saw president Alassane Ouattara reelected with 94 percent of the vote. The elections were preceded and followed by political and inter-communal violence and clashes, while dozens of opposition members were arrested. According to Human Rights Watch (HRW), more than 50 people were killed in post-electoral violence, in which machetes, rifles and guns were reportedly used. The spokesperson for the government and Minister of Communication Sidi Touré said in November 2020 that 85 people had been killed and 484 people injured since August 2020, when violent protests and clashes broke out following president Ouattara's announcement that he would run for a third term. 
Dozens of opposition members were arrested following a call for 'civil disobedience' by the main opposition parties, which included a boycott of the elections, the rejection of the official poll results and the establishment of a 'National Transition Council'. Former Prime Minister and president of the opposition party Front populaire ivoirien (FPI) Pascal Affi N'Guessan was arrested on 7th November 2020, and provisionally released on 30th December 2020. The opposition leader reportedly remains under judicial control and faces charges of 'undermining the authority of the state', 'murder' and 'terrorist acts', among tens of other charges. On 3rd November 2020, security forces surrounded the residence of former president Henri Konan Bédié and president of the Parti démocratique de Côte d'Ivoire (PDCI) in Abidjan and reportedly fired tear gas to disperse journalists and supporters. About 21 people were arrested at Bédié's residence.
In a joint statement on 3rd November 2020, the UN, African Union and the regional Economic Community of West African States (ECOWAS) called upon the opposition that had set up the National Transition Council to 'reverse their decision' and to call for a dialogue. A political dialogue between the ruling party and some opposition parties 'to ease the political climate' started in December 2020 but has not yet resulted in an agreement.
Legislative elections are set to take place on 6th March 2020. 
Peaceful Assembly
Pre-electoral protests and violence: several killed
On 19th October 2020, protests against a third term for president Alassane Ouattara were reported in several localities, with some protests degenerating into clashes and violence. One person was killed and several injured in Bonoua, in the south east of the country. Protesters reportedly blocked the road that connects Abidjan and Ghana. Violent clashes and inter-communal violence took place in Dabou, in which at least 16 people were killed and 67 people injured.
Protest and clashes in M'Batto, Elibou: several people killed
Several people were reportedly killed and 40 people injured between 9th and 10th November 2020 in M'Batto when a protest against a third term for President Ouattara degenerated into clashes. According to Human Rights Watch (HRW) two people were killed in Elibou, 80 kilometres from the country's capital Abidjan, on 9th November 2020 during a peaceful protest against Ouattara's reelection. Witnesses told the human rights organisation that gendarmes used tear gas and live ammunition to disperse a crowd of protesters who blocked the highway. 
Authorities in #IvoryCoast should drop their investigation into journalist Yao Alex Hallane Clément, and cease intimidating and harassing members of the press.https://t.co/fYwA0qmrrm

— Committee to Protect Journalists (@pressfreedom) November 17, 2020
Expression
Several journalists were threatened, arrested and attacked in the run-up to, and during the presidential elections on 31st October 2020, as documented by press freedom organisations Reporters without Borders (RSF) and Committee to Protect Journalists (CPJ). 
Journalists threatened in the run-up to elections
Radio France Internationale (RFI) correspondent Pierre Pinto received 'an avalanche of more and more vehement and aggressive reactions' on social media following his tweet saying that an opposition rally against a third term for president Ouattara, on 11th October 2020, was struggling to fill the Félix Houphouët Boigny Stadium in Abidjan. Journalists André Sylver Konan of Afriksoir and Félix Diby Boni of Abidjan.net reportedly faced threats and verbal attacks from politicians. Julien Adayé - correspondent for Deutsche Welle - was brutalised by police while covering an opposition protest in the Abidjan suburb of Abobo. 
Two journalists detained in the aftermath of elections
Yao Alex Hallane Clément, a journalist for the broadcaster PDCI 24 TV, was arrested on 3rd November 2020, along 20 other people, at the residence of former president Henri Konan Bédié (see above) and was held until his release on 10th November 2020. According to the journalist, who spoke with CPJ, he and a camerman were at Bédié's residence to cover a press conference when police raided the place and arrested him, despite identifying himself as a journalist. Yao Alex Hallane Clément was transferred to the Directorate of Territorial Surveillance, interrogated and accused of being a 'propagandist' in support of the opposition. 
On 9th November 2020, plainclothes police officers stopped and forced journalist Stéphane Beti into a vehicle, where he was beaten before being taken to a police station where he was interrogated and held for several hours. Beti, who works for the news agency Agence de Presse Panafricaine, was covering protests in Yopougon, a suburb of Abidjan, when the incident occurred.