CSOs reveal the extent of the Bahraini Government's repressive surveillance operations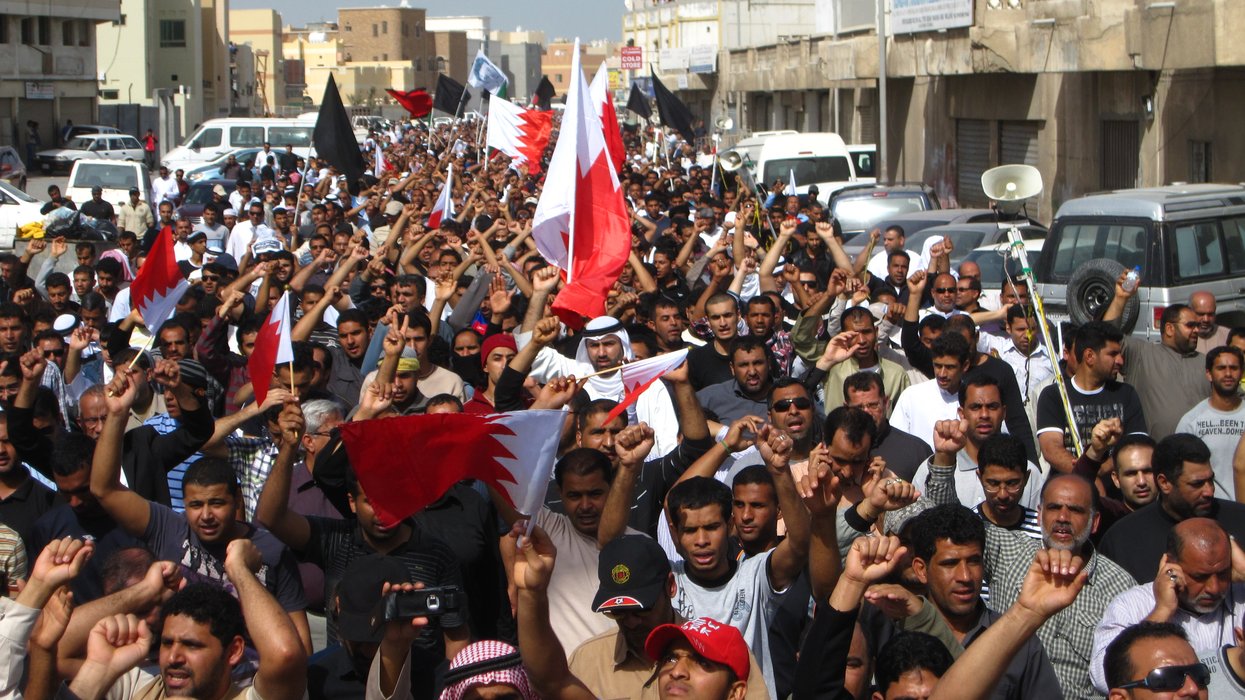 Great to see this excellent piece by @skirchy featured in print in @guardian today.@MoosaAkrawi: "I thought I would find safety in London but have still faced surveillance."

Phones of nine #Bahrain activists found to have been hacked with NSO spyware https://t.co/0YCw3lIlJw pic.twitter.com/XrH4Naucfm

— Sayed Ahmed AlWadaei (@SAlwadaei) August 25, 2021
Expression
Following news of the surveillance of nine Bahraini human rights defenders, activists, a blogger and a photojournalist, the Gulf Centre for Human Rights (GCHR) called for an immediate halt to the use, sale and transfer of surveillance technology to autocratic and oppressive governments across the Middle East and North Africa. The extent of the surveillance to which Bahraini human rights defenders are subjected, both at home and abroad, is further underscored in a new report from Citizen Lab and Red Line for Gulf entitled, "From Pearl to Pegasus, Bahraini Government Hacks Activists with NSO Group Zero-Click iPhone Exploits." The report identified nine Bahrainis, including three unnamed members of the Bahrain Centre for Human Rights (BCHR), four unnamed political activists, photojournalist Moosa Abd-Ali (also known as Moosa Mohammed) and blogger Yusuf Al-Jamri, whose iPhones were hacked with NSO Group's Pegasus spyware between June 2020 and February 2021.
In an interview with Middle East Eye, Mohammed, who is now based in London, recounted his experience as a victim of Bahraini Government surveillance: "When I fled torture and persecution in Bahrain, I thought I would find safety in London, but have continued to face surveillance and physical attacks by Gulf regimes." Commenting on Mohammed's situation and on their new report, a representative of Citizen Lab stated, "We have only ever seen the Bahrain government spying in Bahrain and Qatar; never in Europe." It is thought that the London-based activist, Mohammed, may have been hacked by an operator associated with a different government such as Bahraini allies Saudi Arabia and the United Arab Emirates who have also been implicated in the surveillance of human rights defenders and activists at home and abroad.
In a joint statement from July 2021, 45 human rights organisations reacted to reports exposing the staggering scale of the surveillance of human rights defenders, journalists, bloggers and internet activists facilitated by Israeli NSO Group's Pegasus Spyware. The organisations, which include members of the MENA Surveillance Coalition, urged all states to enforce a moratorium on the sale, licensing, transfer and use of such equipment until a clear human rights regulatory framework is established. It has been two years since the former United Nations Special Rapporteur on freedom of opinion and expression, David Kaye, first called for an immediate moratorium on the sale, transfer and use of surveillance tools.
Reuters: Several high-profile government critics remain in prison, including Abduljalil al-Singace who has been on hunger strike for more than 60 days. https://t.co/SovwlIERiM#FreeAlSingace

— Sayed Ahmed AlWadaei (@SAlwadaei) September 15, 2021
In other developments, imprisoned human rights defender Dr. Abduljalil Al-Singace, an academic and blogger, has been on hunger strike since 8th July 2021. He began a liquids-only hunger strike in protest against ill-treatment and harassment in Jau Prison, including the confiscation of a book he has written on Bahraini dialects and culture. Al-Singace is serving a life imprisonment sentence after he was convicted by a military tribunal for participating in the 2011 pro-democracy protest movement.
The Bahrain Institute for Rights and Democracy (BIRD) started a petition calling for Dr. Al-Singace's freedom and an end to his persecution in prison. Sign here to join the call.