54 NGOs suspended, concern over repeated attacks against journalists covering curfew enforcement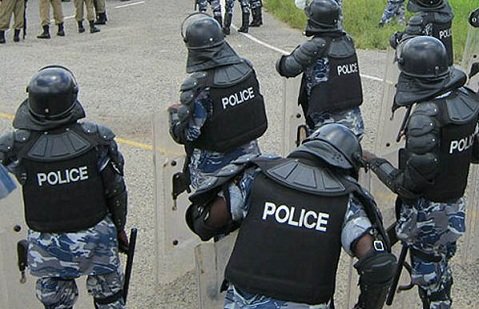 In the latest clampdown on civil society by the Uganda government through the @NGObureau, 54 NGOs have been suspended for alleged non-compliance. @GodwinTOKO will be steering a discussion on the shrinking #CivicSpaceUG this afternoon on a Twitter space. pic.twitter.com/cHALoJG58F

— The Usual Suspect 🎩 (@Jude_Mugabi) August 24, 2021
Association
On 20th August 2021, the government suspended the operations of 54 Non-Governmental Organisations (NGOs) due to "non-compliance" with the NGO Act 2016. According to the National Bureau for NGOs, 23 NGOs were operating with expired permits, 15 NGOs had failed to file annual returns and audited books of account to the NGO Bureau, and 16 NGOs were operating without registering with the NGO Bureau. The NGOs claimed they were being harassed for political purposes. On 24th August 2021, the Ugandan National NGO Forum (UNNGOF) met with the Minister of Internal Affairs, Hon Kahinda Otafireto, to discuss the NGO suspensions, where they agreed to seek an immediate amicable resolution.
Reacting to the suspensions, a group of 54 NGOs released a joint statement on 27th August 2021 criticising the government for restricting the rights to freedom of expression and association and calling for the government to rescind the decision.
The statement read in part:
"The suspension of the organizations is arbitrary, as it goes against Section 33 (2) of the NGO Act, which requires the Bureau to give 30 days' notice in writing to permit holders to enable them to show cause why the permit should not be revoked. Suspension of independent civil society organizations simply for carrying out their work is an attack on human rights, including the rights to freedom of expression and association. Suspending civil society organizations also exposes those organizations to additional legal risks if they are unable to pay staff or suppliers". 
Police says @FDCOfficial1 EC Secretary Augustine Ojobile was arrested for dropping a coffin near Mulago hospital demanding the resignation of @MinofHealthUG Permanent Secretary (PS) @DianaAtwine .

Ojobile is being held along with a one Sharif Kawooya. https://t.co/gpz99dBqh8 pic.twitter.com/NWRJ7hbzAV

— edge.ug (@ug_edge) August 11, 2021
Peaceful Assembly
On 10th August 2021, Augustine Ojobile, the electoral commission secretary of the Forum for Democratic Change (FDC) was arrested for involvement in a "coffin protest", where several activists demonstrated against the alleged embezzlement of COVID-19 funds.The protesters placed coffins near Mulago National Referral Hospital with placards demanding the resignation of Dr. Diana Atwine, the Ministry of Health Permanent Secretary. 
Reporters Without Borders (RSF) condemns the repeated attacks against journalists by police enforcing a night-time curfew imposed in Uganda to combat a surge in Covid-19 cases.https://t.co/YtZqzSpQwr

— Spotlight East Africa (@SpotlightEastA) August 5, 2021
Expression
Several incidents have been reported concerning police officers using violence and force on journalists while enforcing a 7 PM to 5.30 AM curfew imposed to curb the spread of COVID-19.
On 30th July 2021, police officers assaulted Scovin Iceta, a reporter for the Daily Monitor newspaper and NTV Uganda while he was taking photos of the police using force to disperse people after the start of the curfew. Iceta was assaulted despite wearing a vest identifying him as a journalist. In addition, police officers confiscated his camera and deleted the photos he took. In another incident, police officers stopped and punched Patrick Bukenya, a Radio Mityana FM journalist for violating the 7pm curfew as he was returning home on the evening of 1st August 2021. Similarly, Sam Welikhe, a journalist working with Radio Elgon, and Radio Ankole journalist Arinatwe Emmanuel Kajungu were both beaten by police officers in separate incidents. The attacks were connected to their reports covering curfews.
In other developments, on 6th August 2021, social media activist Fred Lumbuye was arrested in Turkey allegedly because of his criticism of President Yoweri Museveni, with reports indicating that he was likely to be extradited to Uganda. Lumbuye was accused of starting rumours that Museveni had died. Police spokesman Fred Enanga said that some of the charges against him include spreading harmful propaganda and inciting the public to protest by sharing videos on his platform, among other cyber crimes.
During a workshop organised by Women of Uganda Network (WOUGNET) in mid-August 2021, female journalists spoke out about the gender-related threats, harassment and intimidation they face on social media sites like Facebook and WhatsApp. Several female journalists self-censor on social media because of the abuse and threats. The workshop focused on addressing the safety challenges of women journalists through policymakers, human rights defenders and law enforcers.
On 26th August 2021, security officers detained Henry Wasswa Lumanyika, a senior correspondent with Deutsche Press Agentur on charges of criminal trespass. Lumanyika was accused of interviewing Afghan evacuees who arrived in Uganda on 25th August 2021 following the Taliban takeover of government in Afghanistan. According to Luke Owoyesigire, Kampala Metropolitan Police deputy spokesperson, the hotel was out of bounds for security purposes. However, Lumanyika claims that there was no sign that the hotel was off-limits to Ugandan natives or other tourists. The government warned media houses against publishing photos of evacuees as it could put their lives in danger.