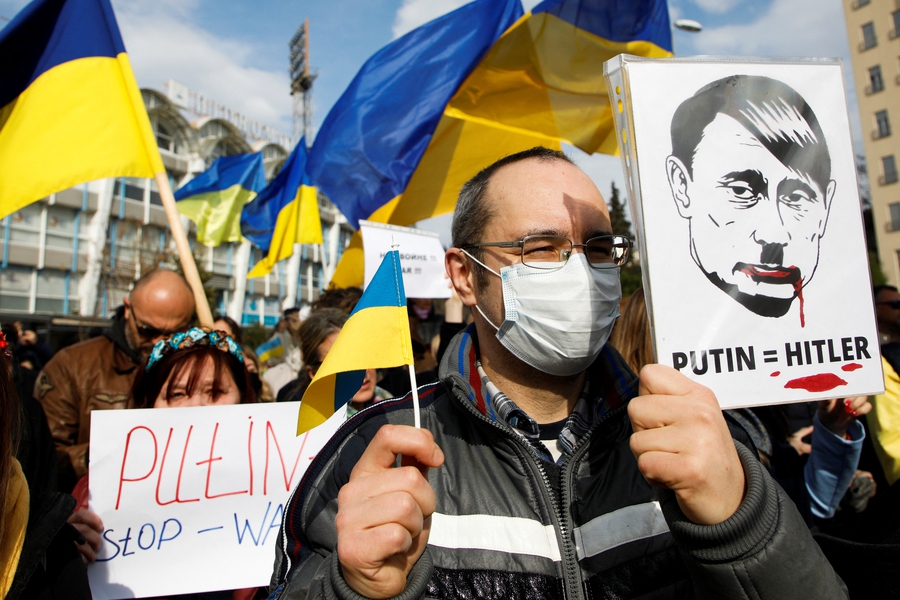 Association
In January 2022, the Church of the Ascension of the Lord in Podgorica was vandalised with graffiti. According to the organisation Human Rights Action, the incident clearly demonstrates hate and religious intolerance, undermining the basic principles of democracy and human rights in the multi-ethnic Montenegrin society. The organisation urged the government of Montenegro to urgently adopt a comprehensive Strategy for Combating Hate Speech.
Peaceful Assembly
Expression
On 20th January 2022, a correspondent of TVCG, Slobodan Doknić, was prevented from performing his work by a group of people while covering protests around the current governmental changes in Nikšić. A report has been submitted to the police.
While reporting on protests held in Podgorica, TVCG journalist Ana Popović received threatening messages on her Instagram profile. She was also blackmailed and given a "choice" to pay 5,000 euro or "lose her journalistic freedom". A report has been submitted to the police. The Media Union of Montenegro (SMCG) strongly condemned the threats received by the journalist, pointing out to the Basic State Prosecutor's Office in Podgorica that these constituted an ex officio case demanding special treatment.