English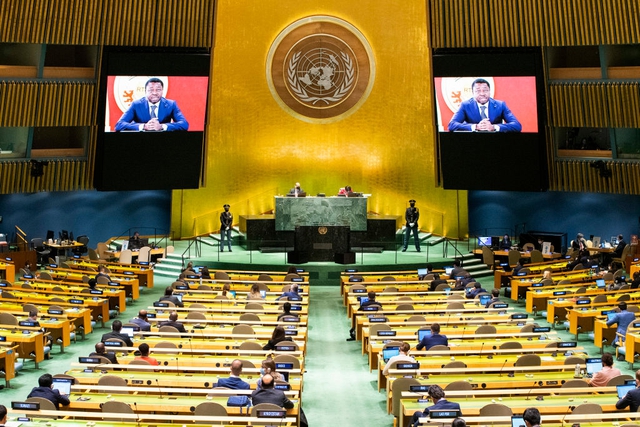 Amnesty International has uncovered a targeted digital attack campaign against a human rights defender in Togo. Their investigation found that spyware-loaded emails and fake apps could access device's camera and microphone, steal files, and read messages. https://t.co/UvYge5qAnn

— The Tor Project (@torproject) October 12, 2021
Liberté d'expression
Des logiciels espions auraient visé des journalistes et militants
Une enquête menée en juillet 2021 sous le nom de Projet Pegasus a analysé une fuite massive de cinquante-millenuméros de téléphone et de cibles potentielles d'actes de surveillance. Elle a révélé l'existence de plus de trois-cent numéros et cibles potentielles dans le pays, dont des journalistes, des défenseurs des droits de l'homme et des membres de l'opposition politique. Parmi ces cibles potentielles figurent le journaliste indépendant Luc Abaki ; le défenseur des droits de l'homme David Ekoué Dosseh du mouvement social Togo debout ; le journaliste d'investigation Carlos Ketohou, détenu pendant quatre jours fin décembre 2020-début janvier 2021 ; et le rédacteur en chef du bihebdomadaire L'Alternative Ferdinand Ayité, condamné, de même que son média, à payer une amende et des dommages et intérêts pour diffamation à la suite d'un article sur un détournement de fonds en novembre 2020.
Le Comité pour la protection des journalistes (CPJ), qui s'est entretenu avec les trois journalistes susmentionnés, a souligné l'impact de ces actes de surveillance sur la santé mentale. En déclarations au CPJ, Ferdinand Ayité se lamente :
« Il y a un impact psychologique énorme lié au fait de savoir que quelqu'un dans ce pays prend le contrôle de votre téléphone, viole votre intimité et viole votre vie privée. Je serai encore plus prudent et vigilant, car on ne sait jamais d'où viendra le coup fatal. Je suis un journaliste en sursis. »
Le Projet Pegasus est une enquête collaborative menée par plus de quatre-vingts journalistes de dix-sept médias issus de dix pays. Elle a été coordonnée par Forbidden Stories avec le soutien technique d'Amnesty International (AI). Cette dernière organisation a soumis des téléphones portables à une expertise technique afin d'identifier des traces de Pegasus, un logiciel espion développé par la société israélienne NSO Group.
Plus récemment, en octobre 2021, AI a révélé qu'un défenseur des droits de l'homme togolais, qui souhaite rester anonyme pour des raisons de sécurité, a été ciblé par un logiciel espion du groupe de pirates informatiques Donot Team. Ce défenseur des droits de l'homme a été victime d'attaques répétées sur WhatsApp et par courrier électronique dans le but de l'inciter à installer une application malveillante dissimulée sous l'apparence d'une application de tchat sécurisée. En réalité, il s'agissait d'un logiciel espion pour Android, conçu pour extraire les informations stockées sur le téléphone du militant et qui aurait permis à ses auteurs d'accéder à la caméra et au microphone du téléphone.
Comme nous l'avons indiqué sur le Monitor CIVICUS, une enquête menée par les journaux The Guardian et Le Monde en 2020 avait déjà dévoilé que les téléphones d'au moins six critiques du gouvernement togolais avaient été la cible du logiciel espion Pegasus. Parmi les personnes visées figuraient des membres de l'opposition et du clergé, notamment l'évêque catholique Benoît Alowonou, le prêtre Pierre Chanel Affognon et les membres de l'opposition Raymond Houndjo et Elliott Ohin.
The Guardian suspendu pendant quatre mois
Le 11 octobre 2021, la Haute autorité de l'audiovisuel et de la communication(HAAC) a suspendu le média togolais The Guardian pour une période de quatre mois, ainsi que la carte de presse de son rédacteur en chef Ambroise Yawo Kpondjo. Ce dernier ne s'est pas rendu à une convocation de la HAAC concernant certains articles où sont décrits des cas présumés de vaccinations contre la COVID-19 chez des étudiants mineurs. Selon la HAAC, ces publications contiennent de fausses informations. Le journaliste n'a pas pu accéder aux locaux de la HAAC, car il ne disposait pas d'un certificat de vaccination contre la COVID-19 ni des moyens pour payer un test PCR.
Le Patronat de la presse togolaise (PPT) a dénoncé cette décision et l'a qualifiée d'« inique, prise avec autant de légèretés dans un pays où aucune loi n'a, pour l'instant, rendu obligatoire la vaccination ».
La HAAC a suspendu de nombreux médias ces dernières années, notamment le bihebdomadaire L'Alternative en février 2021 pour une période de quatre mois, accusé de publier de fausses informations à la suite d'une plainte du ministre de l'Urbanisme, de l'Habitat et de la Réforme foncière. En janvier 2021, la HAAC avait ordonné au journal L'Indépendant Express de cesser toutes ses activités— édition papier et en ligne — et a demandé au Tribunal de première instance de Lomé de lui retirer sa licence d'exploitation.