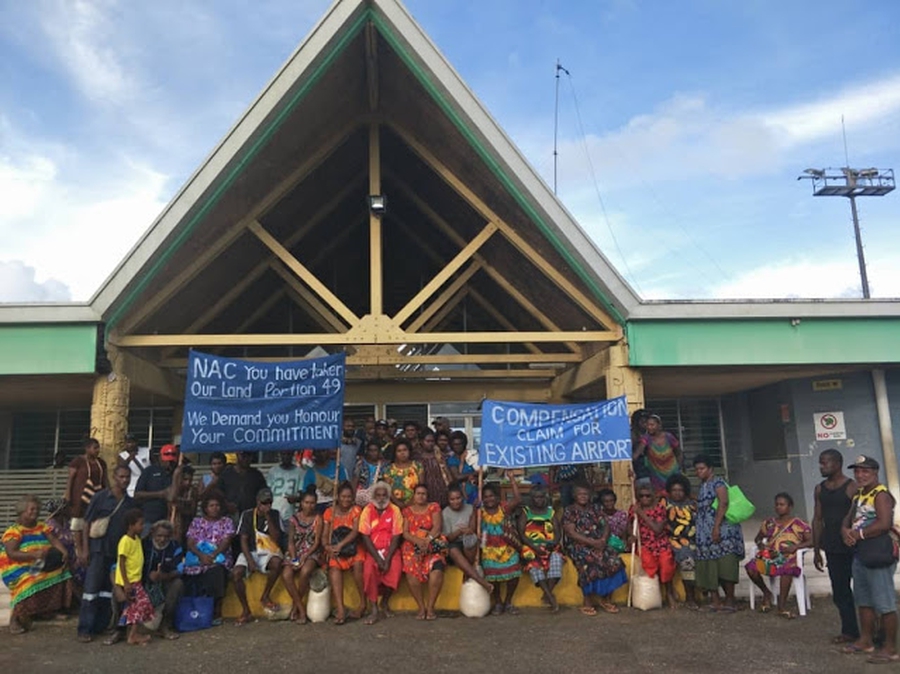 Papua New Guinea's civic space continues to remain 'obstructed' in ratings issued by the CIVICUS Monitor in December 2020.
In March 2021, CIVICUS, Pacific Islands Association of Non-Government Organisations (PIANGO) and Transparency International PNG made a submission to the UN Human Rights Council ahead of PNG's human rights review.
The report highlighted concerns about the continued harassment and threats against human rights defenders, particularly those working on land and environmental rights. It also documented intimidation and threats against journalists as well as attempts to silence critical media outlets. PNG has also failed to establish a national human rights institution despite recommendations to do so by member states at the last review. The review is scheduled for October 2021.
Peaceful assembly
Landowners hold sit-in protest on development compensation
On 11th January 2021, landowners of the Kavieng Airport in New Ireland province organised a sit-in protest around the failure of the national government and National Airports Cooperation (NAC) to respond to their call to settle the outstanding compensation payment on the Kavieng Airport redevelopment project. Chairperson of the landowners' group, Gayleen Moni, said that to date no payment has been made. They were issued a cheque in July 2020, which bounced.
The sit-in protest at the Kavieng airport began as the landowners claim they are yet to receive the K3 million (USD 832,634) commitment made by Prime Minister James Marape. He had made the commitment and presented a dummy cheque of K3 million to the landowners during the groundbreaking ceremony for the Kavieng Airport extension in July 2020.
Former student protesters file lawsuit for injuries
On 6th April 2021, it was reported that former students of the University of Papua New Guinea (UPNG), who sustained gunshot wounds during the 2016 student protests, have filed a lawsuit against the state for bodily injuries suffered as a result.
The pair, Steven Likas and Madmax Rex, filed the case at the Waigani National Court to sue the State for the actions of the police which had resulted in injury to many students.
They have named the identified police officer who discharged his firearm, Jacob Terema, as the first defendant, former National Capital District Met Supt Ben Turi as the second defendant, Police Commissioner David Manning as the third defendant and the State as the fourth defendant.
According to their lawyer, Laken Lepatu Aigilo of Gibson Bon lawyers, they will bring an application for assessment of damages once the court has delivered a default judgment in their favour.
There has been a failure to conduct an independent and impartial investigation into police officers who in June 2016 opened fire on a peaceful protest by university students calling for Prime Minister O'Neill's resignation over corruption allegations. According to reports, at least 38 protesters were injured when police started firing directly into the crowd. After the protest, the University of PNG won a court injunction banning further protests.