An uneven crisis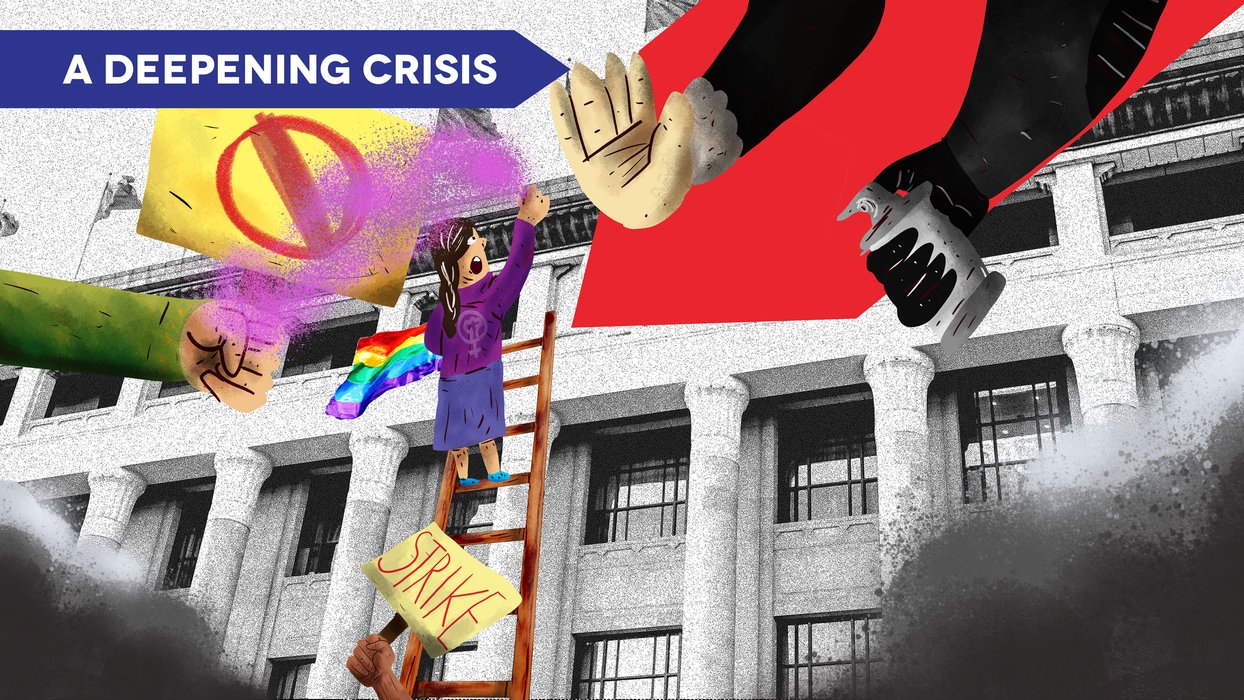 Not everyone is evenly affected by civic space restrictions. Restrictions on groups advocating for women's rights and WHRDs feature in 36 per cent of updates as they often face more severe pressure than other groups and HRDs.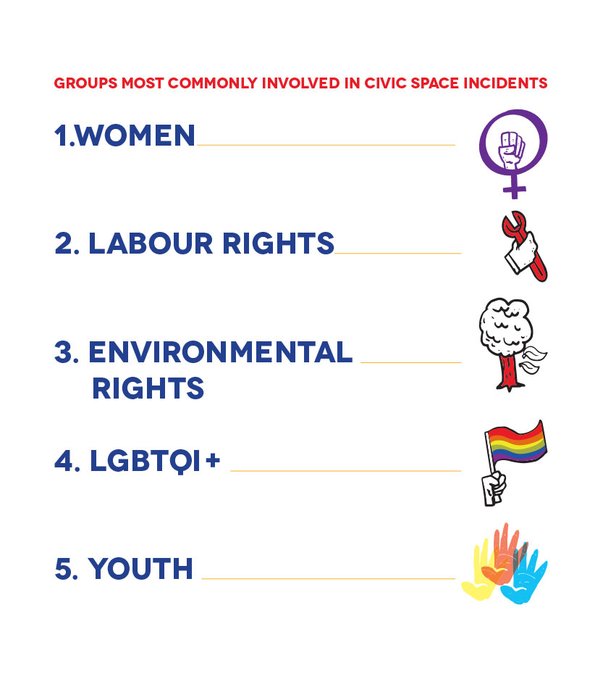 The documentation includes instances where women have been the deliberate target of violations, often gendered in nature. For example, in January 2022, Samira Attilah, a journalist for the Belgian newspaper De Morgen, received threatening phone calls and messages on social media. Most of these messages were racial and sexual in their tone.
Violence against women and girls has led women and women's movements to take to the streets to demand that the authorities take urgent and immediate measures. In January 2022, hundreds of women protested against gender-based violence in Costa Rica, Kosovo and Mexico.
In the Netherlands in January 2022, people gathered at Museumplein to protest and raise awareness of sexual misconduct and call for change under the slogan 'no blame, no change' following allegations of sexual misconduct at a popular Dutch TV show 'Voice of Holland'. In March 2022, hundreds of women gathered at the National Assembly Complex in Abuja, Nigeria to protest against the rejection of five bills seeking more gender equality and opportunities for women in politics and society.
Globally, other groups regularly mentioned in CIVICUS Monitor updates include labour unions, environmental rights groups, LGBTQI+ people and young people.