Facts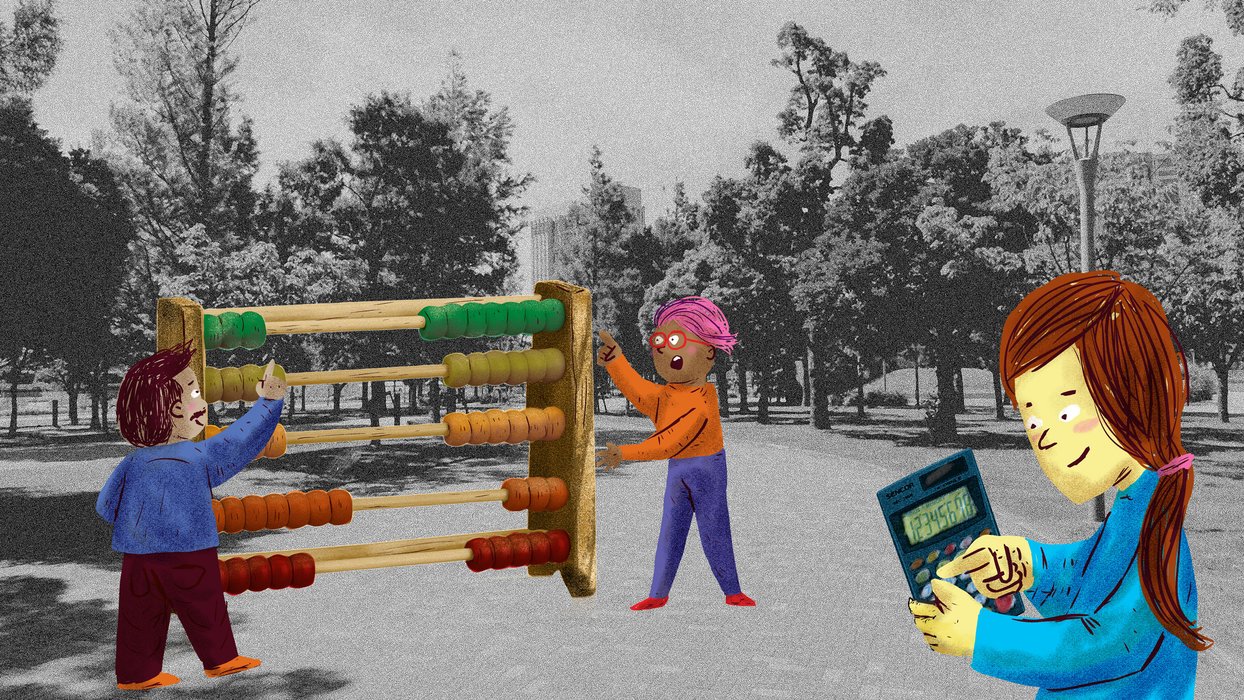 CIVIC SPACE IN NUMBERS
The CIVICUS Monitor assesses the civic space conditions of 197 countries and territories (all UN member states and Hong Kong, Kosovo, Palestine, and Taiwan) and condenses this information in a score for each of them. Based on the score, a country can be rated as open, narrowed, obstructed, repressed or closed. At CIVICUS, we see civic space as the respect in policy and practice for the freedoms of peaceful assembly, association and expression which are underpinned by the state's duty to protect civil society.
We view civic space as a set of universally-accepted rules, which allow people to organise, participate and communicate with each other freely and without hindrance, and in doing so, influence the political, economic and social structures around them.
Today, only 3.2% of the world's population lives in countries with Open civic space.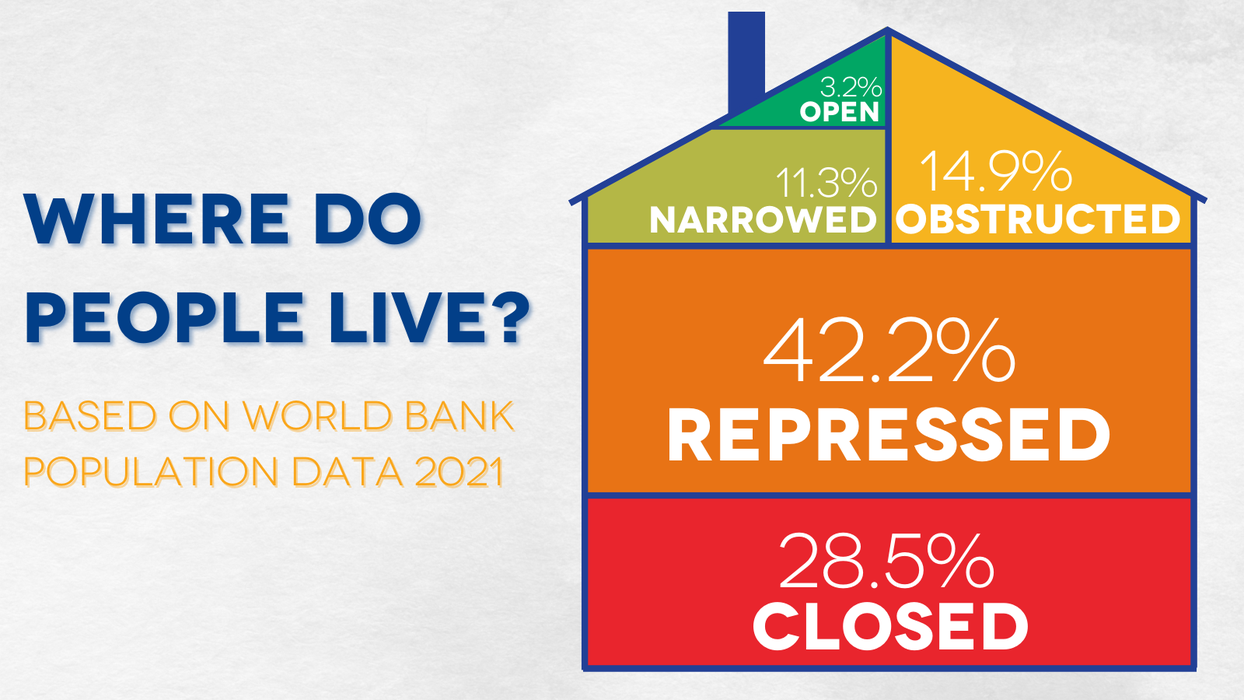 GLOBAL CIVIC SPACE RESTRICTIONS 
Over the past year, civil society across the world has faced a variety legal and extra-legal restrictions. Below we document the top ten violations captured in the CIVICUS Monitor.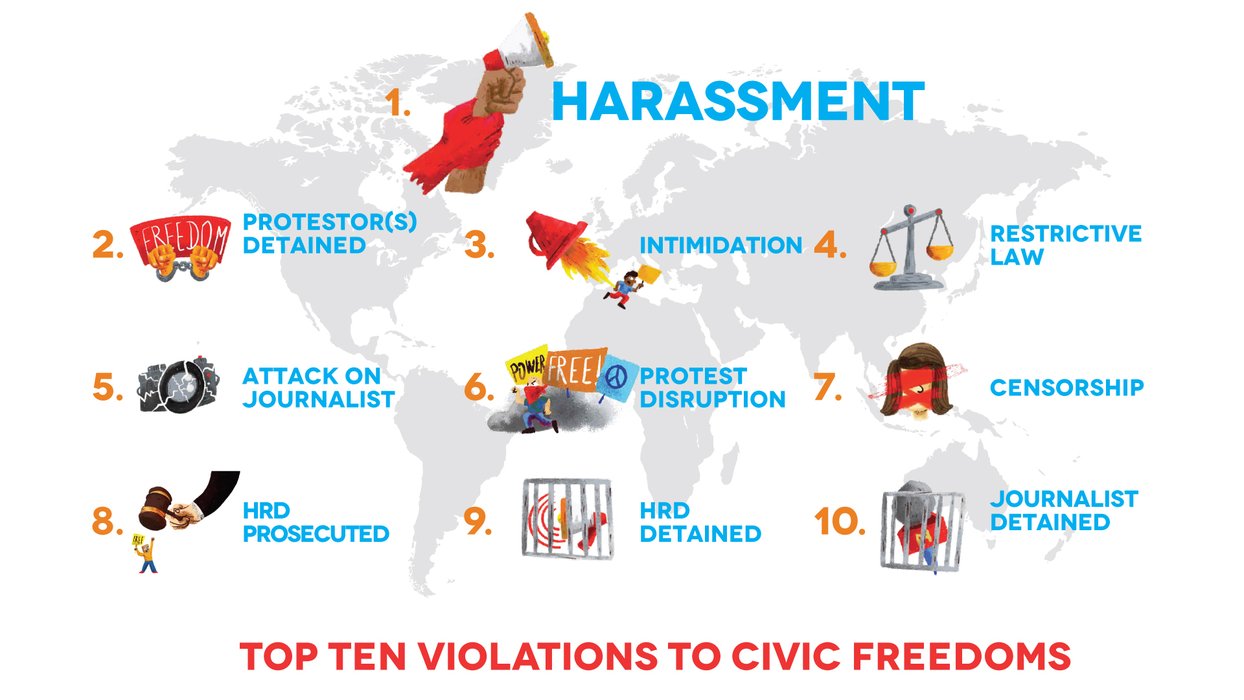 COUNTRY RATINGS
The CIVICUS Monitor currently rates 38 countries and territories as Open, 42 rated as Narrowed, 40 rated as Obstructed, 50 rated as Repressed and 27 rated as Closed.
REGIONAL BREAKDOWNS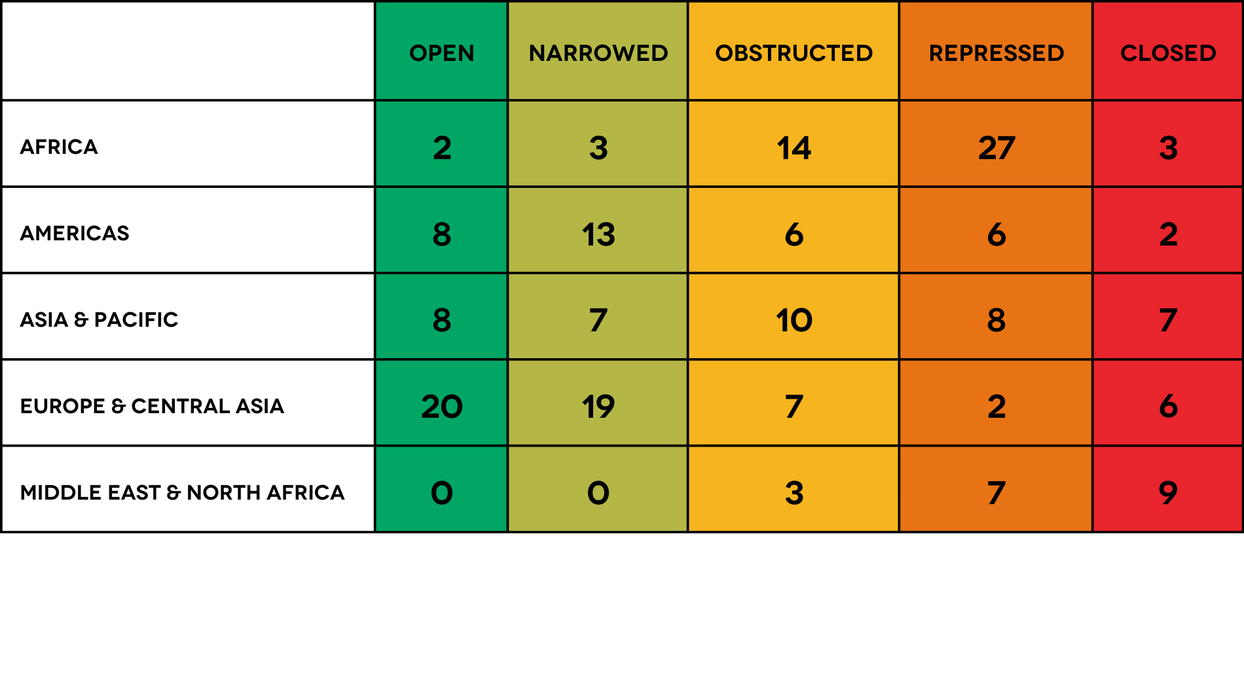 This page was last updated on 16 March 2023.