Vanuatu civil society mobilises for global climate strike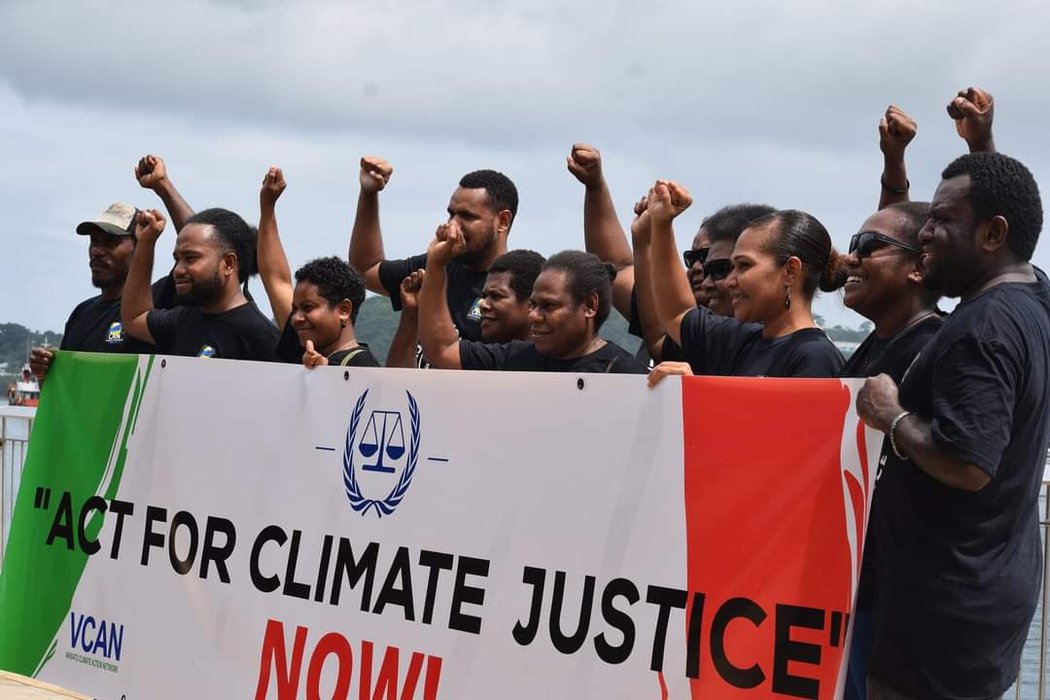 Peaceful Assembly
Civil society organisations in Vanuatu converged on the capital, Port Vila as part of the Global Climate Strike on 19th March 2021, demanding climate justice.
The strike was organised by the Pacific Island Climate Network (PICAN) in collaboration with the Vanuatu Climate Action Network (VCAN) and the Pacific Islands Students Fighting for Climate Change. PICAN is the Pacific arm of the global Climate Action Network which has over 1,100 members in 120 countries.
Government officials also joined civil society at the Port Vila Market House in the strike to demand action as climate change is impacting lives in Vanuatu, especially with the frequent cyclones that are causing enormous losses and damage. Vanuatu, along with many Pacific countries and other low-lying coastal nations, are frequently ranked as the world's nations most vulnerable to climate change.
A 350 Vanuatu Youth Representative, Monnette Iopa, said: 
"It's now high time to recognise that if carbon pollution continues like this, there will be even more shortage of food and water in Vanuatu. The world must move away from fossil fuels immediately."
Project Officer of PICAN, Lorenzo Rapilili, said: "If we don't make our stand now, our future is at risk. Climate change is decimating the livelihoods of our small farmers and market vendors who are on the front lines of climate loss and damage to agriculture."
The global climate strike is one of the largest environmental protests in history. Youth-led protests were held across the world leading up to the United Nations Climate Action Summit in New York. It was meant to disrupt the status quo, with millions of students and adults participating globally.
Vanuatu has also led initiatives at the International Criminal Court (ICC) calling for "acts that amount to ecocide" to be criminalised. While the International Criminal Court can already prosecute environmental crimes, this is only possible within the context of just four crimes: genocide, crimes against humanity, war crimes and crimes of aggression. It does not place any legal restrictions on legal harms that occur during times of peace.