USA: civil liberties endangered and defended in the courts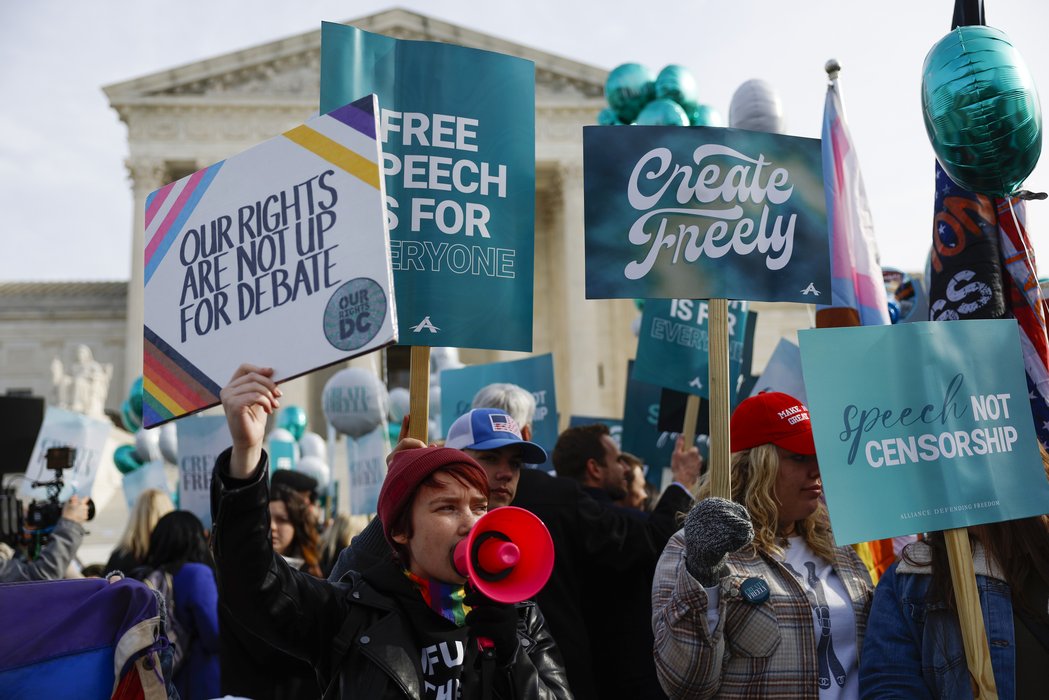 Association
US Dept of the Treasury announced two new general licenses to facilitate humanitarian and other aid assistance to Afghanistan.

Issuance of Counter Terrorism General Licenses and related Frequently Asked Questions https://t.co/PAXlafPbsi

— ICNL Alliance (@ICNLAlliance) September 24, 2021
In December 2023, the Treasury Department announced plans to expand protections for a range of activities that provide life-saving aid and peacebuilding in places where civilians need assistance. The announcement identified a number of new or amended General Licenses designed to meet basic human needs, specifying the types of activities and financial transactions that are permitted in areas where sanctions exist. The changes were a recognition that civil society and international organisations working in such areas are often forced to slow or halt humanitarian programmes because of uncertainty over the legality of activities since the laws that underlie sanctions have substantial criminal penalties. The director of the Charity & Security Network commented on the Treasury's announcement:
"The Charity & Security Network, a community of nearly 200 civil society organisations around the world that work to save lives, promote peace and protect human rights, is greatly encouraged by today's announcement and looks forward to working with the US government as it implements these important protections."
Court case affecting the right to strike
On 10th January 2023, the U.S. Supreme Court heard oral arguments in a labour dispute that could potentially upend a 60-year-old rule protecting unions from lawsuits when workers exercise their federally protected right to strike. The case, Glacier Northwest, Inc. v. International Brotherhood of Teamsters Local Union 174, involves striking truck drivers who walked off the job to try to secure a better contract from their employer, a concrete company. The timing of the strike meant some of the company's product was spoiled. At the core of the case is a dispute about whether employers can sue unions for economic harm, including that caused by loss of perishable products, that results from workers going on strike. A decision in favour of the company may water down precedents which shield unions from lawsuits that could drain their finances and discourage workers from exercising their right to strike.
Peaceful Assembly
Anti-rights groups continued to target LGBTQIA+ events, staging demonstrations to intimidate participants. Drag shows have been particularly targeted, with drag events in 47 U.S. states threatened and attacked in 2022, according to a report by advocacy group GLAAD. In December, for example, more than 50 members of the far-right groups Proud Boys and Patriot Front marched in protest at a holiday "Drag Storytime" event at a Columbus, Ohio school. The Red Oak Community School event, which meant to feature three performers reading children's books and singing holiday songs, was cancelled. The school's manager said the community had attempted to secure proper police protection but were unable to reach an agreement with local police. Another holiday-themed drag show in San Antonio, Texas, was met with armed protesters.
Separately, since September 2022, Iranian-Americans and other supporters held several events in solidarity with the women of Iran. For example, on 15th November 2022, Iranian-American students at the University of Wisconsin-Milwaukee staged a demonstration to support Iranian protesters calling for fundamental political and social change. The students held the event to educate the local community about the situation in Iran following the death of 22-year-old Mahsa Amini in police custody, after being arrested by the morality police for breach of the country's strict dress code. "We want to use this power, this stage, and say something, rather than keep being silent," said a graduate student at the demonstration. Students at Iowa State University and nearby residents stitched together a quilt with a message of support for Iranian protesters. The quilt features the faces of protesters killed, with the slogan protesters have used as a rallying cry, "Woman, Life, Freedom," in English and Persian.
Protests for labour rights
Protestors are in front of Jeff Bezos's Manhattan penthouse right now, demanding Amazon pay its taxes, pay its workers, and pay for the damage it's doing to the planet.

It's part of the global, coordinated #MakeAmazonPay protest happening in 30+ countries today. pic.twitter.com/Prj1qTmQ6L

— More Perfect Union (@MorePerfectUS) November 25, 2022
On 25th November 2022, the day after Thanksgiving -- the busiest shopping day of the year in the U.S. -- Amazon warehouse workers staged a temporary strike to protest pay and working conditions at the company. Many were asking for increased pay, an end to worker surveillance and a pace of work that would cause fewer injuries. Some workers also demanded respect for the right to form unions. Work stoppages were held at several warehouse locations throughout the country as well as in other countries where Amazon operates. The labour actions were organised by campaigning coalition Make Amazon Pay, which had staged similar demonstrations in previous years.
In November 2022, workers at more than 100 unionised Starbucks locations participated in actions, including temporary strikes, to call for better pay and working conditions. 2,000 members of the Starbucks Workers United union in more than 100 stores across the nation staged walkouts, also protesting against the company's campaign against unionisation. Starbucks, which has resisted employees' efforts to unionise, was found to have violated labour laws by refusing to recognise an elected union at a Seattle store and must sit down for negotiations with the representatives, said the National Labour Relations Board (NLRB). "It's been almost a year since we told Starbucks that we are unionising this location and we still have not been able to get them to agree to a time for contract negotiations," said a Seattle barista. By December 2022, the NLRB had issued over 50 complaints against Starbucks, encompassing over 1,100 violations of U.S. federal labour law.
Separately in December 2022, the University of California (UC) reached an agreement with graduate student teaching assistants and other academic workers for increased pay and benefits. The new contracts go through mid-2025, with some workers seeing raises of up to 66% over the next two years. The agreement came weeks after the UC system reached a similar deal with postdoctoral employees and academic researchers who make up about 12,000 of the 48,000 union members who walked off the job and onto picket lines in November 2022. The month-long strike officially ended on 23rd December 2022 after unions ratified the labour agreements with the university.
Injunction limits Minneapolis police's use of force in protests
The city of Minneapolis has reached a $600,000 settlement with 12 protesters who were injured during demonstrations after the May 2020 police killing of George Floyd, the ACLU says. https://t.co/GTA7qYwcZC

— NBC News (@NBCNews) December 1, 2022
In October 2022, the city of Minneapolis reached a US$600,000 settlement with 12 protesters injured by police during demonstrations after the May 2020 police killing of George Floyd. The settlement includes an injunction that bars the city from arresting, threatening to arrest or using physical force, including chemical sprays, flash bangs or concussion grenades against people who are engaging in lawful protests. It also limits officers' use of chemical agents to disperse peaceful demonstrators.
This settlement and injunction resolve two lawsuits against the City of Minneapolis, Police Chief Medaria Arradondo and various Minneapolis Police Department officers for unnecessary and excessive use of force against protesters. The plaintiffs' injuries included bruising from less-lethal munitions, respiratory issues from tear gas and psychological trauma that has dampened their desire to protest in the future. In a statement, the legal director of the American Civil Liberties Union of Minnesota, Teresa Nelson, said:
"Tear gas, foam bullets and pepper spray became weapons for intimidating and hurting protesters, making it dangerous for people to exercise their First Amendment rights. We hope this settlement sends a message to law enforcement across Minnesota that this violation of our constitutional rights will not be tolerated."
Expression
On 16th November 2022, a California judge granted a motion seeking to prohibit reporters from contacting people who had filed letters of support for a middle school teacher charged with sexual abuse. After an East Bay Times reporter sought out the letter writers, the teacher's legal team accused her of attempting to influence witnesses – although none of the writers were witnesses in the case at that point. Without a hearing or notice to the journalists, the judge signed and entered the public defender's protective order requesting that "further unwanted contact by the press be ceased."
On 18th November 2022, the Department of Justice subpoenaed documentary filmmaker Alex Holder as part of an investigation into the 6th January 2021 attack on the U.S. Capitol. On the day, Holder was filming at the Capitol for his documentary film "Unprecedented" on former President Donald Trump's re-election campaign. In the subpoena, federal prosecutors demand that Holder testify before a grand jury or turn over all raw footage he had recorded by the end of November 2022. Holder received an extension and now has until 30th January 2023 to comply with the order. The British filmmaker has testified before and has said he would cooperate with the subpoena.
In December 2022, social media platform Twitter suspended several high-profile journalists who covered Elon Musk's takeover of the platform. Journalists affected included Ryan Mac of The New York Times, Donie O'Sullivan of CNN, Drew Harwell of The Washington Post, Matt Binder of Mashable, Micah Lee of The Intercept, Steve Herman of Voice of America, and the independent journalists Aaron Rupar, Keith Olbermann and Tony Webster. Later in December, Twitter announced a new policy banning users from promoting their presence on other social platforms, including Facebook, Instagram and Mastodon, but backtracked on the decision following criticism.
Struggle for freedom of expression in Florida continues
VICTORY: A federal judge has temporarily blocked the higher education portions of Florida's HB 7, the most restrictive educational gag order in the country. PEN America's work was cited in the case, and our reasoning was incorporated in the judge's order. https://t.co/jRVVTKcPGP

— PEN America (@PENamerica) November 18, 2022
In November 2022, a federal court temporarily blocked Florida's HB7 (known as the "Stop W.O.K.E. Act") from being enforced in higher education. Among other things, the bill allowed parents to sue school districts for teaching critical race theory. A lawsuit filed by civil society groups argued that the measure was a "classroom censorship bill" that severely restricted educators and students from learning and talking about issues related to race and gender in higher education classrooms.
However, in late December, Florida Governor Ron Desantis' administration sent a memo to colleges and universities for detailed information about their initiatives "related to diversity, equity and inclusion, and critical race theory." The memo required information on resources invested in activities, including staff and budgets. Critics said that these actions are meant to stifle free expression by intimidating educators and students. In January 2023, plaintiffs in the Pernell v. Florida Board of Governors case, which led to the injunction prohibiting enforcement of the Stop W.O.K.E. Act, filed a motion to ensure Florida officials' compliance with the injunction and nullify Governor DeSantis' memorandum.
Salvadoran press group files lawsuit against Israeli tech firm
On 30th November 2022, 15 members of Salvadoran independent news media El Faro filed a lawsuit against the Israel-based surveillance company NSO Group in U.S. federal court for allegedly designing and deploying the spyware Pegasus, infiltrating the phones of 22 of the group's press workers. The plaintiffs, 13 journalists and two other staff members, argue in the suit that the NSO Group violated the U.S. Computer Fraud Abuse Act and other similar laws.
The plaintiffs in the case include journalist Roman Gressier, a U.S. citizen, Washington correspondent and Spanish national José Luis Sanz, and Salvadoran journalist Nelson Rauda, who currently resides in the United States and collaborates with El Faro English. The lawsuit asks the court to order the NSO Group to identify, return and then delete all information it obtained through the attacks and to identify the clients that ordered the surveillance in El Salvador.