UN says women's rights NGOs lack resources in Kiribati while LGBTI+ groups at risk during lockdown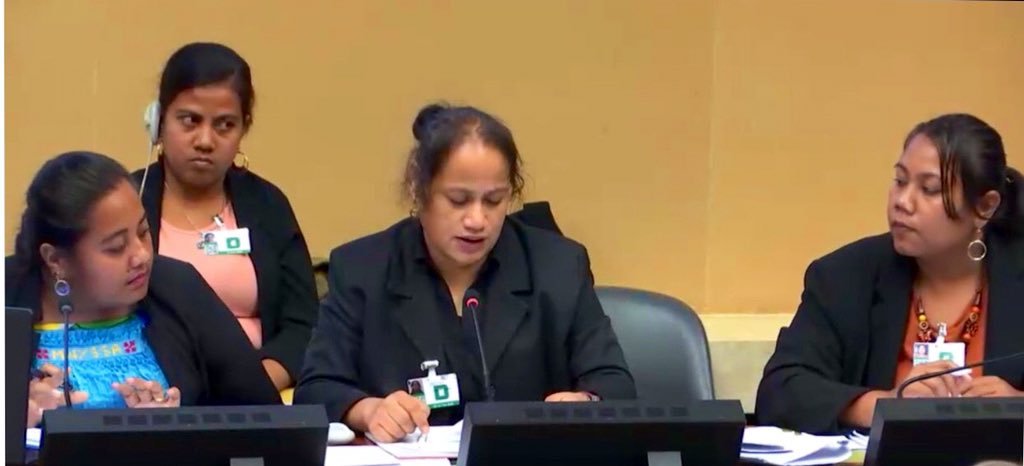 In March 2020, Kiribati declared a State of Public Emergency in response to the coronavirus (COVID-19) outbreak. The government announced, as part of its precautionary measures, a partial lockdown with all schools to be closed. The government also set up a task force with subcommittees responsible for vulnerable sectors that could be affected by the disease outbreak. No cases had been reported at the time of writing.
Association
Women's human rights organisations lacking resources
In March 2020, Kiribati's women's rights record was reviewed by the Committee on the Elimination of Discrimination against Women. In its concluding observations the Committee welcomed the "existence of diversified civil society and women's human rights organisations" but was concerned about their limited access to resources, which affects their capacity to independently promote, monitor, evaluate and advocate for the advancement of women's rights. The Committee recommended that the government "provide adequate financial support to women's human rights organisations providing services to women and girls".
The Committee also recommended that the government establish an independent national or regonal human rights institution in accordance with the principles relating to the status of national institutions for the promotion and protection of human rights.
LGBTI+ groups at risk during lockdown
A new consultation by Kaleidoscope Trust, released in May 2020, of 34 LGBTI+ charities working in 37 Commonwealth countries reveals an unfolding humanitarian crisis for lesbian, gay, bisexual, trans, intersex, queer and gender-diverse (LGBTI+) people across the Commonwealth including Kiribati, as a result of the COVID-19 pandemic
In Kiribati, LGBTI+ people are at risk if they have had to stay in lockdown with relatives who discriminate against and stigmatise them, a further burden on and threat to their mental and physical health.
As previously documented, LGBTI+ people in Kiribati face various challenges and civil society groups have asked the government to decriminalise homosexuality.
Increased women representation in parliament
In April 2020, over a dozen new MPs were elected into the 44-seat Kiribati parliament. Four women have also made Kiribati history by winning seats, the highest number of women in parliament so far.
The Kiribati Parliament also made history on 22nd May 2020 with MPs voting in the country's first female Speaker of Parliament, former Opposition member Tangariki Reete. Reete won the vote by 25-19. Reete is a former Minister of Women, Youth and Social Affairs and had entered politics in 2008.
The 45,000 Kiribati voters are to head back to the polls on 22nd June for the presidential elections. The caretaker Kiribati President Taneti Maamau and his former Tobwaan Kiribati Party chair Banuera Berina will face off in the vote for the top position.
A key issue during this year's campaign season has been climate change. The potential effect of rising sea levels and worsening tropical cyclones poses an existential threat to the South Pacific island group.
To address these concerns, Kiribati's government has turned to China as a source of finance for infrastructure projects to protect the islands from climate change, particularly through Beijing's Belt and Road Initiative. In September 2019, Kiribati severed ties with Taiwan.