UN expert concerned about hate speech by South Korean politicians against LGBTI people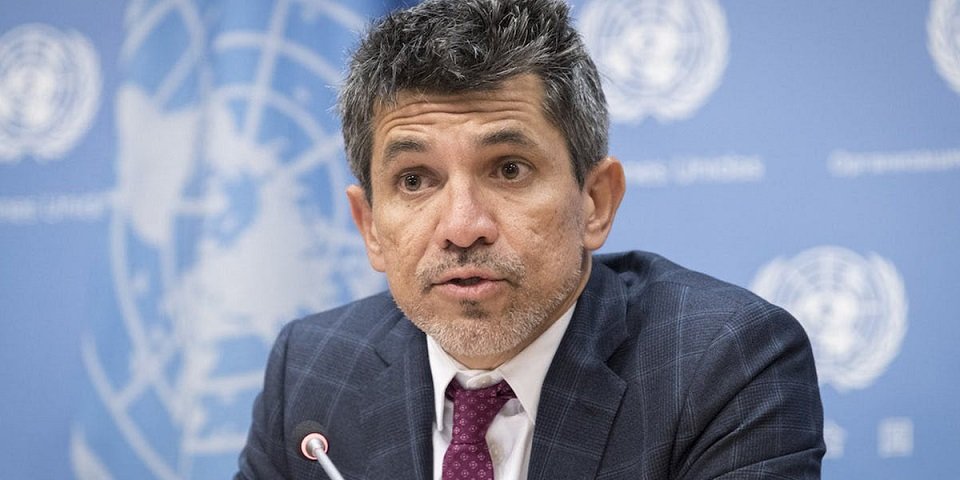 Association
UN expert raises concerns about hate speech
In August 2019, Victor-Madrigal Borloz, the UN's independent expert on sexual orientation and gender identity, raised concerns about hate speech in South Korea, particularly about Korean politicians and religious leaders who have made openly discriminatory remarks against LGBTI people. He said this was "a serious problem" and that "hate speech is something that the government has to step up and deal with".
Borloz further added:
"Hate speech doesn't just mean expressing an opinion. It's an act that causes people to be ostracised and beaten, to be kicked out of schools and fired from their jobs. Freedom of expression is very important in a democracy, but there's obviously a limit to that. Hate speech crosses that line."
In 2018, Borloz sent a letter to the South Korean government expressing his concerns about South Chungcheong Province's repeal of a human rights ordinance that banned discrimination based on sexual orientation. The UN expert also held that the section of the Military Criminal Act that prohibits "indecent acts" in a manner discriminatory to homosexuals (Article 92-6) must be repealed.
Homosexuality is not illegal in South Korea but there is currently no legislation outlawing discrimination. Christian churches have enduring political influence and they are now targeting sexual minorities, activists say.
Expression
Government supports Information and Democracy initiative
South Korea is the first country in East Asia to join the International Initiative on Information and Democracy. I would like to thank President Moon for his « strong endorsement ». We do believe that the country has an important role to play on the global stage on these issues. https://t.co/nAT8w9jY2l

— Christophe Deloire (@cdeloire) September 18, 2019
On 18th September 2019, South Korean President Moon Jae-in reaffirmed his support for the Information and Democracy initiative launched by Reporters Without Borders (RSF). This was done during a visit of an RSF delegation to the country including its secretary-general, Christophe Deloire.
The Information and Democracy initiative launched by RSF recently gained support from the G-7 countries. Based on an International Declaration adopted in November 2018, this project aims to bring democratic safeguards into the global communication and information space and promote news trustworthiness.
President Moon said:
"The Republic of Korea endorses the International Declaration on Information and Democracy and wishes to join the Partnership for Information and Democracy, the intergovernmental coalition designed to implement the declaration."
The initiative started as a commission of 25 prominent figures from 18 nationalities, including Nobel laureates Shirin Ebadi, Amartya Sen, Joseph Stiglitz and Mario Vargas Llosa, who wrote an International Declaration establishing basic principles for the global information and communication space that is defined as a "common good of humankind." The Declaration sets out democratic guarantees for the freedom, independence, pluralism and reliability of information at a time when the public space has been globalised, digitalised and destabilised.
This Declaration was endorsed in November 2018 in a joint statement by the heads of state or governments of 12 democratic countries and supported by the United Nations Secretary General Antonio Guterres, UNESCO Director General Audrey Azoulay, and Secretary General of the Council of Europe Thorbjørn Jagland.
Peaceful assembly
Mass protests against Japan
Koreans hold candlelight vigil to protest Abe government - Korea Heraldhttps://t.co/XwbZJE4wGq

— Asia News Network (@asianewsnetwork) August 5, 2019
On 4th August 2019, Korean civil society organisations and citizens held a massive candlelight rally to denounce Japan's trade restrictions on South Korea and to urge the Japanese government to apologize for the war crimes it committed during World War II.
The rally was held in front of the Japanese Embassy in Seoul where the statue of a 'comfort woman' stands. A total of 682 civic organizations participated in the protests, gathering over 15,000 people in Gwanghwamun, central Seoul.
The protest was triggered by the Japanese government's decision to remove South Korea from its 'white list' of nations given preferential export treatment. The move was widely seen as Tokyo's response to the Korean top court's rulings in favour of Korean victims of forced labour during World War II, who are seeking reparations from Japanese firms.
The protests continued throughout the week of 10-15th August, marking the day of independence from Japanese colonial rule.
Students protest against appointment of minister
On 19th September 2019, students of Seoul National University, Yonsei University and Korea University held candlelight rallies on their campus in protest at President Moon's appointment of the new Minister of Justice.
On 9th August, President Moon Jae-in nominated Cho Kuk, a law professor and former senior presidential secretary for civil affairs, as the Minister of Justice despite the prosecution's probe into corruption allegations involving his family members. The prosecution is looking into a suspicious investment by Cho's family members in a private equity fund, while Cho's wife was indicted on allegations that she fabricated a school certificate for her daughter. Cho denied his role in the allegations during a parliamentary confirmation hearing.