Two environmental defenders killed in Honduras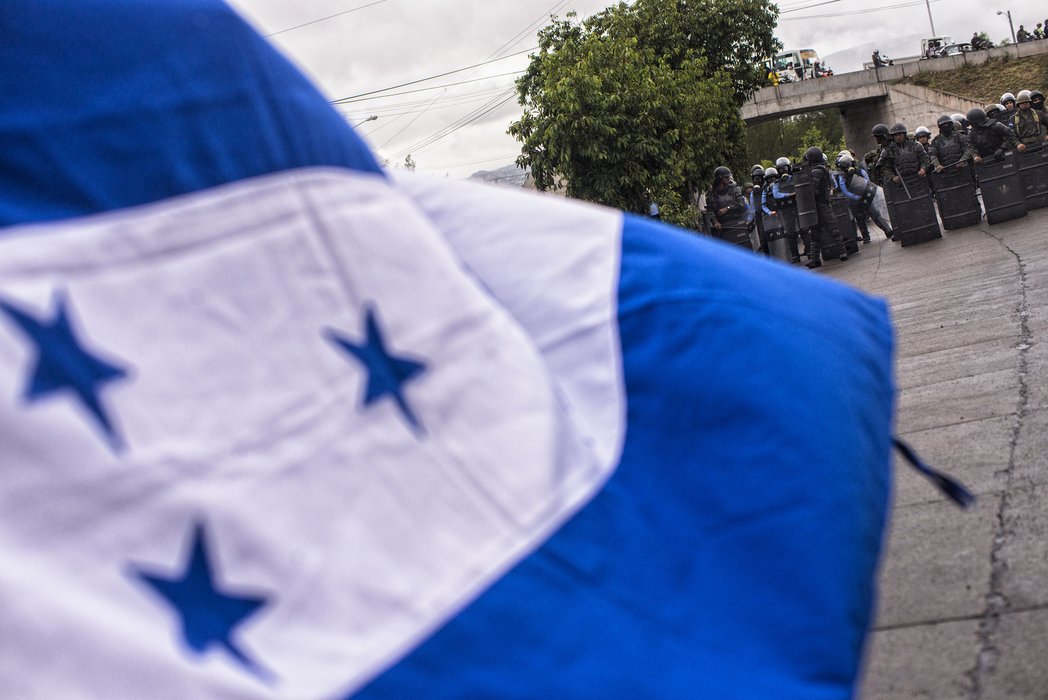 Association
Two rights defenders killed and another found dead
🇭🇳#Honduras: Condenamos los asesinatos de los defensores indígenas Félix Vásquez y Adán Mejía

📢Instamos a las autoridades a investigar los hechos y a poner fin a todo tipo de violencia contra quienes defienden los derechos humanos

👉https://t.co/xiAqkUn7gd pic.twitter.com/zCSCgeNk8g

— The Observatory (@OBS_defenders) January 7, 2021
On 24th November 2020, Laura Carolina Valentín Dolmo, a young Garífuna defender and member of the Organización Fraternal Negra Hondureña (OFRANEH), was found dead in the river Danto in La Ceiba, in the northern Atlantida department. OFRANEH published a letter calling for a rigorous autopsy and investigation, which the organisation said had not been carried out.
On 26th December 2020, Félix Vásquez, Lenca leader and secretary-general of rural workers' union Unión de Trabajadores del Campo (UTC), was murdered in his home in El Ocotal, La Paz department. News outlets reported that the Indigenous defender was killed in front of his family by a group of masked men armed with guns and machetes. Vásquez was an environmental defender concerned with the impact of extractive industries on local nature reserves and communities. Human rights organisations stated that he had received death threats in October 2020 and had requested protective measures from Honduras' protection mechanism for human rights defenders. However, the measures were not granted.
Only days later, on 29th December 2020, another Indigenous leader was killed – José Adán Medina of the Tolupán community in Candelaria, Yoro department. He was ambushed and killed when returning home from working on his land. The leader of Yoro Indigenous organisation Federación de Tribus Xicaques de Yoro (FETRIXY) told Reuters that Medina had reported threats against him to the attorney general's office, following disputes with local loggers and landowners. "(Medina) was murdered for fighting in the defence of the land of the Candelaria tribe where landowners and loggers have occupied our lands. He was shot dead by at least four men when he came back from working his land, growing corn and beans," said Noe Rodriguez.
Attack on woman human rights defender
On 6th December 2020, an armed group opened fire on the house of Karla V. Beltrán Cruz as she was about to enter. According to the Inter-American Commission on Human Rights (IACHR), Cruz is a beneficiary of precautionary measures and was protected by a police guard during the attack. The organisation urged Honduras to ensure compliance with these measures and guarantee her life and personal safety, investigating the attack promptly. Cruz has faced attacks and intimidation for her involvement in denouncing a suspected political murder.
Peaceful Assembly
On 27th November 2020, supporters of former president Manuel Zelaya protested near the Toncontín Airport after Zelaya was temporarily detained when attempting to travel outside the country with around US$ 18,000. The protesters, demanding the former president's release, were met with tear gas by the police as they tried to enter a terminal area.
Expression
🔵🔴 #CLibreInforma
Compartimos comunicado de la Coalición Contra la Impunidad Honduras y organizaciones de #DDHH luego de presentar denuncia, este jueves, por agresiones policiales contra #Periodistas

Lea más➡️https://t.co/HX1ojAlrUV pic.twitter.com/iZWlfObk4y

— C-Libre (@CLibrehn) November 19, 2020
In November 2020, civil society coalition Coalición Contra la Impunidad (Coalition Against Impunity - CCI) presented a complaint to the Public Prosecutor's Office denouncing police attacks against journalists. Among the cases highlighted is the alleged arbitrary detention of C-Libre journalists Miriam Elvir and Cesario Padilla. Amanda Ponce, C-Libre director, said the organisation registered increasing violations of freedom of the press during the coronavirus pandemic. "We believe that illegal and arbitrary detentions can't continue. For journalists, the blocking of information at the national level cannot continue, especially during emergencies such as hurricanes and COVID-19, which require constant, permanent and adequate information in all communication channels," she said.
In a related development, on 4th December 2020 press organisations C-Libre, Colegio de Periodistas de Honduras (CPH) and Asociación de Prensa Hondureña (APH) reported that there were 89 attacks against journalists from 15th March and 30th November 2020. In all these cases, attacks took place while communicators were working. The organisations also denounced pressure from public and private organisations on the media, often demanding that critical journalists be fired by outlets.