Tonga passes regulations targeting media freedom without consultation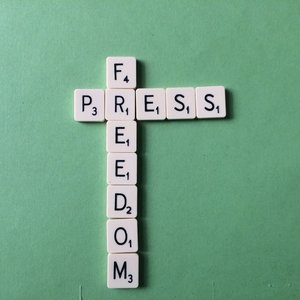 Expression
Tongan journalists angered by new regulations
Media freedom in Tonga continues to be hampered following recent moves by the government to introduce regulations that appear to target media freedom, whistle blowers and those not supportive of the government's views.
It was reported in August 2020 that Tonga's Ministry of Information and Communications secretly passed a total of eight regulations in May 2020, without seeking input from the Media Association of Tonga or others in the sector. Journalists were only recently made aware of the new regulations.
The eight regulations were issued in an infringement notice via the Ministry of Information and Communications. Media groups said the regulations undermine the constitutional provision guaranteeing press freedom.
RNZ Pacific Correspondent and senior Tongan Journalist Kalafi Moala said the regulations included a $TP2,000 (USD 891) penalty for publishing or broadcasting sensitive information, without defining this any further. He added:
"What is also most concerning to journalists is that laws often drafted to protect the rights of people from "an abusive media" are really aimed at protecting those in power (not the people) from transparency about their public lives and performance."
In a radio interview the Prime Minister defended the new regulations, attacking what he calls "false media".
The regional media watchdog, Pacific Freedom Forum, has referred to the new regulations as "disappointing". PFF President Bernadette Carreon said the regulations were real threats to the media and they posed a real threat to the public's right to know. The group's Melanesia co-chair, Ofani Eremae, said Tonga's journalists and media workers provided the public with critical information, especially during a pandemic. He further stressed that the strategic move by the government is an excuse to clamp down on independent reporting while flying the fake news flag.
This latest legislation is expected to add a further dent to Tonga's international media standing after it had fallen five places to 50th out of 180 countries in this year's World Press Freedom Index compiled by the media freedom watchdog Reporters Without Borders (RSF).
The RSF report released in April 2020 said Tongan politicians had not hesitated to sue media outlets, exposing them to the risk of heavy damages awards. Some journalists said they were forced to censor themselves under threat of being bankrupted.
As previously documented by the CIVICUS Monitor, in January 2020, three journalists were suspended over allegations that they "attempted to incite distrust in the government". Media freedom groups said the suspensions would dissuade journalists from questioning the government.