Terrorism law bulldozed through NZ parliament despite human rights concerns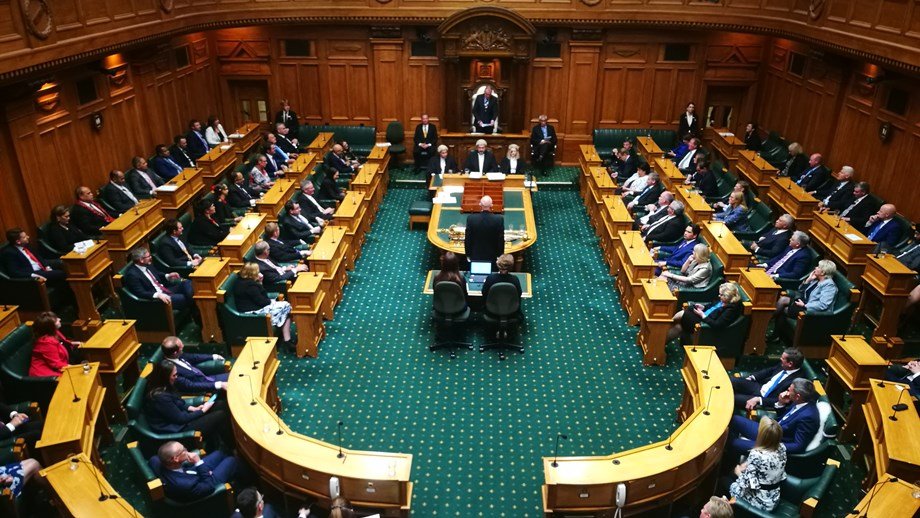 A terrorism law was passed in December 2019 after three days of consultation, despite concerns from human rights groups and the law society. The occupation of a site of a major indigenous land dispute in Auckland has continued despite the pandemic lockdown. Activists boarded an oil rig to protest the climate crisis while far-rights groups are still active in the country.
Expression
Terrorism law passed after three days of consultation despite criticism
In December 2019, the government passed a Terrorism Suppression (control orders) Bill with a public consultation period of only three working days. Amnesty International (AI) raised significant concerns about the bill, in particular:
Individuals not being informed of the control order application until the control order is enacted;

The dangers of "non disclosable evidence" and the use of Special Advocates;

The low standard of proof – civil not criminal;

The open-ended rather than exhaustive list of restrictions which give the Court wide-ranging powers and risk arbitrary restrictions being applied;

The potential for arbitrary detention;

The impact on the right to private and family life, and mental health impacts of the Control Order regime.
AI New Zealand executive director Meg de Ronde said that there was simply not enough time:
"There are still potential issues and we don't have proper time to analyse those and to look at the international case... it's really unfortunate that the government isn't allowing proper process for such concerning legislation."
The rush to pass the bill was also criticised by the New Zealand Law Society who said that the terrorism suppression 'control orders' legislation is being rushed through Parliament with inadequate justification and insufficient scrutiny.
Peaceful Assembly
Families at Ihumātao maintain occupation during lockdown
Families at Ihumātao staying in one bubble during lockdown https://t.co/CrEg9JIqYk

— Te Karere Ipurangi (@Karere) March 26, 2020
On 26th March 2020 it was reported that protesters who have occupied the site of a major indigenous land dispute have continued to stay on the site during the COVID-19 pandemic lockdown, although the numbers have been reduced. Negotiations had been under way between the government, Auckland Council and Kingitanga at the end of 2019 to find a resolution to the Ihumātao land dispute. It appears they have been put on hold while the country grapples with the outbreak.
As previously documented, the Ihumātao protest led by the Save Our Unique Landscape (SOUL) group has occupied the land for nearly three years. It is considered a sacred area, as well as being a significant archaeological site. It was one of the first human settlements in New Zealand but was confiscated by the government in 1863. Fletcher Building, a housing developer, bought the land in 2014 and was planning to develop hundreds of homes in the area. SOUL, which comprises mana whenua (Māori with historic and territorial rights to the land) and members of the wider community, argues the development is not appropriate because of the historical and cultural significance of Ihumātao.
In July 2019, eviction notices were handed out to people occupying the land. On 5th November 2019, Heritage New Zealand said it was considering giving the land at Ihumātao the highest level of heritage recognition.
Climate activists board OMV drilling rig 
Extinction Rebellion campaigners' daring oil rig protest thwarted after 14 hours https://t.co/pKyWHPORVm pic.twitter.com/MqimVdyITF

— The Press Newsroom (@PressNewsroom) March 4, 2020
On 4th March 2020, Extinction Rebellion campaigners staged a protest on an oil rig in Cook Strait. Siana Fitzjohn, 28, and Nick Hanafin, 40, from Christchurch, scaled the anchor line of the 100m-high COSL Prospector owned by OMV as it neared Marlborough Sounds. OMV is an Austrian oil company that is presently looking for oil and gas off the coast of New Zealand.
The COSL Prospector rig was on its way from the Great South Basin to the Taranaki Basin to begin drilling at the Toutouwai and Maui gas fields when Fitzjohn and Hanafin boarded it. They were part of a 14-strong protest group that intercepted the rig in Cook Strait.
The pair sailed close to the mobile drilling rig in a yacht before giving chase in an inflatable boat. Once alongside they used ropes and harnesses to climb onto a platform, but during the ascent staff used a hook to take one of their bags containing their portaledge – a hanging tent system designed for rock climbers. However, after more than 14 hours their plan was foiled after their equipment was confiscated by OMV staff.
After the protest Nick Hanafin said:
"People are losing their homes and loved ones in the climate crisis. If OMV wants to knowingly disrupt the Earth's climate with oil and gas drilling, then getting on their rig to disrupt them is necessary."
As previously documented, over the last year, climate activists in New Zealand have been arrested for disruptive demonstrations and occupying facilities and rigs linked to mining companies.
Association
Far-right extremists still active in the country
I was horrified on Sunday to see a sticker for the far-right extremist group Action-Zealandia in our community. This article talks about the Christchurch mosque attacks one year on and how far-right extremists still threaten New Zealand, via @nzherald https://t.co/gfFzs2sCQk

— Dana Wensley (@TasmanIssues) March 10, 2020
A year on from the Christchurch attacks in which 51 people were killed and dozens injured in attacks on two mosques, far-right extremism remains a high-level threat in New Zealand.
According to academic Paul Spoonley from Massey University there are about 60 to 70 groups and somewhere between 150 and 300 core right-wing activists in New Zealand. He noted there has certainly been greater investment by New Zealand's security agencies in monitoring extremist groups and activists as well as more media coverage.
Spooney reported that activity from far-right activists has continued, together with the formation of new groups such as Wargus Christi, a group formed in September 2019 by a self-described neo-Nazi, Daniel Waring. It is a "martial-monastic" group of body builders who are homophobic, anti-Semitic and Islamaphobic. Another group is Action Zealandia. Their slogan is "building a community for European New Zealanders". Apart from their online presence, their main public activity is placing stickers in public spaces highlighting their ultra-nationalism.