Taiwan sets up rights body and accredits foreign journalists but needs to reform its laws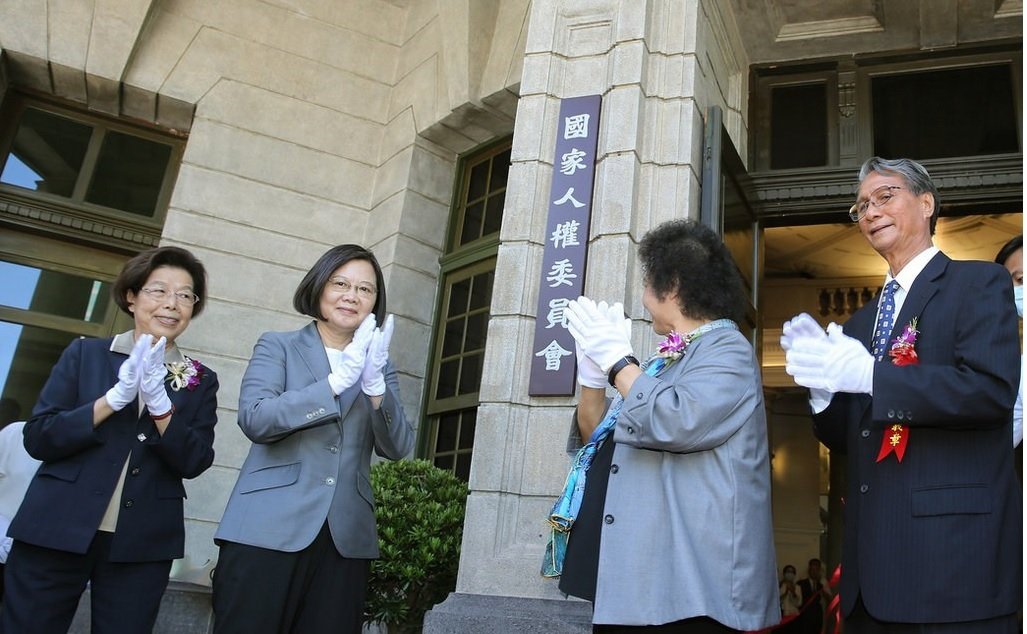 On 1st August 2020, the Taiwanese government established a National Human Rights Commission (NHRC). President Tsai Ing-wen said it was a milestone for Taiwan as it aims to bring local laws and practices more in line with global standards. She described the body as an instrument designed to promote and protect human rights in Taiwan and fulfill the government's commitment to meet the Paris Principles.
The commission will be responsible for reviewing complaints of abuse and discrimination, drafting and proposing a national human rights report and advising government agencies on related policymaking.
On 28th August, it was reported that Taiwan has registered 22 newly arrived foreign journalists so far in 2020, including some barred from working in China. The journalists registered "because we provide for freedom of speech and press and respect these rights in practice," said Taiwan's foreign ministry. China monitors journalists, censors the internet and expelled several American reporters in 2020.
Seven of the 22 had previously been based in mainland China, including some who were expelled from Beijing in March 2020 over published content that the Chinese government resented. The expelled journalists had worked for The New York Times and the Wall Street Journal.
However, human rights groups remain concern about laws combatting misinformation and on protest that are still inconsistent with international standards.
Expression
Concern about laws combating misinformation
In October 2020, Amnesty International made a submission for consideration by the International Review Committee on the Third Reports of the Government of Taiwan on the Implementation of the International Covenant on Civil and Political Rights (ICCPR) and the International Covenant on Economic, Social and Cultural Rights (ICESCR).
The organisation reported the government has viewed fighting misinformation as an important task in recent years and has introduced several legal amendments to existing legislation. Through these amendments, individuals and organisations that spread or share misinformation and, as a result, cause damage to the public or others could face harsh punishment, such as an NT$1 million (approx. USD 34,000) fine and even life imprisonment.
These amendments raise concerns under the right to freedom of expression. Some of the terms in these regulations are vague and unclear. For example, in Article 63 of the Communicable Disease Control Act, the element of violating this rule is simply "sharing a rumour". The definition of "undermining public order and peace" in Article 63 of the Social Order Maintenance Act is ambiguous.
The organisation called on Taiwan to comprehensively review all laws that might be harmful to the right to freedom of expression and establish clear guidelines to ensure that measures to combat misinformation comply with international human rights standards.
Peaceful assembly
Reforms required for protest law
Amnesty International also reported that the Assembly and Parade Act continues to disproportionately restrict people's right to hold peaceful assemblies. According to Article 8, groups and organisations holding demonstrations must obtain approval from the government.
Article 6 forbids organisations and groups from holding any activities close to specified areas, such as the Executive Yuan, courts at all levels and foreign embassies. These limitations on the people's right to freedom of peaceful assembly have negative effects on the development of civil society. Further, Taiwan has no specific laws that regulate the use of water cannon, pepper spray, tear gas and other less lethal weapons during assemblies. 
The organisation called on the authorities to bring the Assembly and Parade Act in line with Taiwan's obligations under international human rights law and specify the role of government authorities as facilitators of the right to peaceful assembly.