Taiwan holds off on amendments to wartime law while migrant workers, students hold protests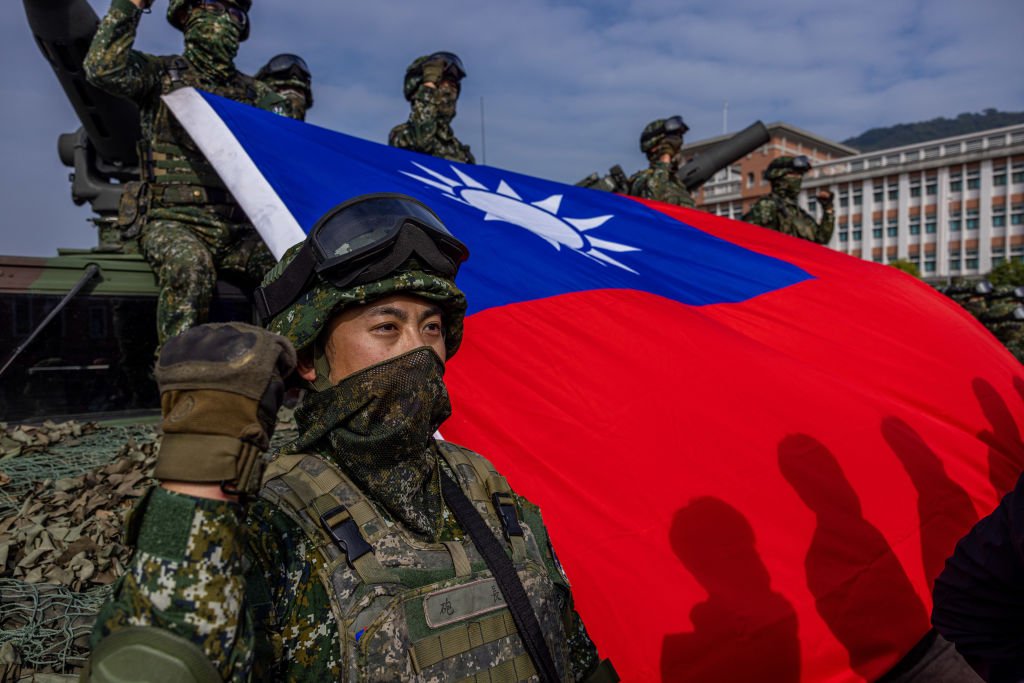 The state of civic space in Taiwan is rated as 'open' by the CIVICUS Monitor and fundamental freedoms are widely respected and protected by the authorities.
In November 2022, Taiwan President Tsai Ing-wen resigned as head of the governing Democratic Progressive Party after its poor showing in local elections. The opposition Kuomintang (KMT) won several major races, including in the capital Taipei.
In February 2023 the government said it would establish an independent agency that would be in charge of personal data protection. This was following a ruling by Taiwan's Constitutional Court in August 2022 that the government needed to strengthen legal protections for privacy rights including on the storage and processing of data as well as to establish an independent data oversight mechanism.
In March 2023, Freedom House published its annual report where Taiwan received a Global Freedom score of 94 out of 100 and retained its status as a "free" country. The group said that Taiwan's vibrant and competitive democratic system has allowed for regular peaceful transfers of power and protections for civil liberties are generally robust. Ongoing concerns include inadequate safeguards against the exploitation of migrant workers and the Chinese government's efforts to influence policymaking, media and the democratic infrastructure.
In recent months the government has backed down on controversial amendments to a wartime law following criticism. Migrant workers held protests against discriminatory entry restrictions that apply only to them while student groups protested against the delay of a law which would increase their representation. A new report highlighted ongoing restrictions on the right to strike.
Expression
Military puts on hold controversial amendments to wartime law amid criticism
On 20th March 2023, the military agreed to temporarily put on hold its proposed amendments to a wartime law following criticism.
The draft revisions to the General Mobilisation Act – which outlines measures that would be taken in wartime to coordinate Taiwan's defence effort - were proposed by the ministry on 21st February 2023.
Under the proposed amendments, all media organisations, online platforms, information networks and television broadcasters would be required to cooperate with government controls during the mobilisation period, raising concerns about press freedom.
The proposed provisions would also set a penalty of up to 3 years in prison or a fine of up to NT$1 million (USD 32,644) for people who spread rumours or misinformation about mobilisation or requisition policies during wartime, if they reach the threshold of harming others or the public. In cases where such misinformation is disseminated on the internet, television or radio, the penalties could be increased by up to 50 percent, the draft amendments said.
Critics raised concerns around the lack of specifics in the proposed revisions and that it was 'tantamount to reinstating the Taiwan Garrison Command', a secret police body that existed from 1945 to 1992, when the Kuomintang was in power. It was responsible for suppressing opposition voices and activities.
On 17th March 2023, more than 30 political groups staged a protest calling on the DPP to stop pushing revisions to the mobilisation act.
The Ministry of Defence subsequently stated that it would revise the act with further input before it takes any action.
Peaceful Assembly
Migrant workers protest 'discriminatory' border policy
Migrant workers in Taiwan protest 'discriminatory' border policyhttps://t.co/PebeMCdmXD pic.twitter.com/TBIJSDTETi

— Taiwan News (@TaiwanNews886) February 21, 2023
A group of migrant workers and activists gathered on 20th February 2023 outside Taiwan's Executive Yuan to protest what they call discriminatory entry restrictions that apply only to them.
Dozens of migrant workers led by the Migrants Empowerment Network in Taiwan (MENT) and Domestic Caretakers Union Taoyuan (DCU) held up banners and placards urging the government to abolish complicated border regulations that they say target blue-collar migrant workers.
Migrant workers reported border reentry issues that do not affect white-collar migrant workers, students and business visitors who hold an Alien Residence Permit (ARC), who can currently enter Taiwan under the epidemic prevention scheme.
However, most ARC-holding migrant workers are still required to book seven days' stay in a designated quarantine hotel, and those who are not must upload evidence of having a single room with a separate bathroom available for quarantine to a government website prior to entry. All migrant workers must also apply for a separate reentry permit.
Tommie, a migrant factory worker in Taoyuan from the Philippines, said that the cost of the quarantine hotel, fees and plane ticket amounted to two months of his basic salary which was unaffordable. Despite home quarantine being an option, most migrant workers do not have access to a single private room that has its own bathroom.
Student groups protest delay of representation law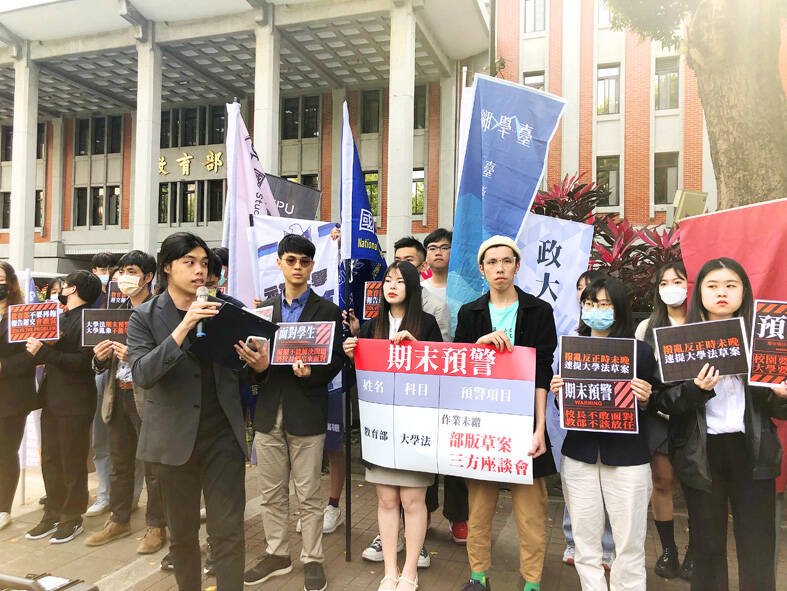 On 27th March 2023, university student representative groups protested the postponement of a draft amendment to the University Act, which would increase student representation in university councils to 20 percent from 10 percent. Some of those protesting in front of the Ministry of Education speculated that university presidents pressured the ministry to put the amendment on hold.
Union president Liu Yao-Wei, who studies at Yuan Ze University, said that capping student representation at 10 percent turns student voices into "white noise" at council meetings. When meetings are held that affect students' studies and well-being, the school administration limits the representatives allowed to attend, despite others wanting a say on matters.
National Dong Hwa University student council president Chen Yen-ling said students comprise 90 percent of the campus populations, but with only 10 percent representation in university councils, proposals from students often hit obstacles.
Association
Restrictions on the right to strike
According to Freedom House, registration for NGOs is freely granted and NGOs typically operate without harassment or undue interference. Further, trade unions are independent and most workers enjoy freedom of association, though the government strictly regulates the right to strike. Among other barriers, teachers, defence-industry workers and government employees are prohibited from striking. Workers hired through temporary agencies cannot organise or participate in collective bargaining.