Systematic detention and prosecution of journalists a continuing concern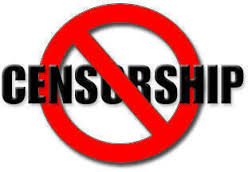 General situation
Amnesty International and Human Rights Watch released a report on 6th April 2022, detailing a campaign of ethnic cleansing in Western Tigray since the Tigray conflict began in November 2020. According to the report, the Ethiopian Federal and Coalition Forces committed what may amount to war crimes against Tigrayan communities, including indiscriminate town shelling and extrajudicial killings, driving tens of thousands of Tigrayans to flee to Sudan and other parts of Ethiopia.
#Ethiopia's Supreme Court today upheld a lower court's decision to release @AP freelancer Amir Aman Kiyaro and colleague Thomas Engida on bail.

However, the two journalists remained behind bars today evening "while police processed bail paperwork".
https://t.co/YYjL0DtenQ

— CPJ Africa (@CPJAfrica) March 31, 2022
Expression
After four months of detention without being charged, on 31st March 2022, the Federal Supreme Court upheld a lower court's decision to release reporter Amir Aman Kiyaro, with the Associated Press, and Thomas Engida, a photographer, on bail. The Supreme court rejected the police's appeal to keep them in remand for 14 more days to investigate their conduct. As previously reported on the Monitor, the police arrested the two journalists on 28th November 2021, and accused them of promoting "terrorism" because they interviewed members of the Oromo Liberation Army (OLA), which has been designated as a terrorist group by Parliament.
On 5th April 2022, the Oromia Supreme Court released Tamerat Negera, Terara Network co-founder, editor, and presenter on bail. As previously reported on the Monitor, Negara was arrested on 10th December 2021 during the state of emergency. His arrest was related to a post criticising how Prime Minister Abiy Ahmed was handling the war. Negera had been held without charge since his arrest.
On 21st April 2022, the Oromia Supreme Court in Addis Ababa arraigned 14 members of the Oromo Liberation Front (OLF) and three journalists from the Oromia News Network (ONN). They were charged with attempting to overthrow the government to instill the Oromia Regional National Transitional Government, which would be in violation of the constitution. Two of the journalists were among the ones arrested during the larger crackdown on journalists in November 2021 under the state of emergency. The case was adjourned until 3rd May 2022.
Peaceful Assembly
On 8th April 2022, demonstrations broke out in different mosques around Addis Ababa after numerous schools prohibited Muslim students from praying on school grounds. According to a student, police arrested protesters displaying banners. Two days earlier, on 6th April 2022, Education Bureau officials and school principals had reported that students were engaging in political activities in schools under the pretext of religion. As a result, teachers prevented Muslim students both from observing prayers and attending classes.