systematic crackdown on dissent continues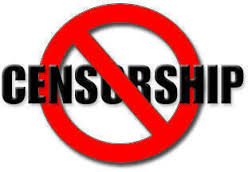 Developments - The High Court in Tanzania has ruled that a terrorism case against the country's main opposition leader can go ahead as planned, dismissing objections by Freeman Mbowe's Chadema party. pic.twitter.com/ue1lMbBQBO

— Channel Africa (@channelafrica1) September 1, 2021
Association
On 27th August 2021, Freeman Mbowe, the chairman of the country's main opposition party, Chama cha Demokrasia na Maendeleo (Swahili for Party of Democracy and Progress) popularly known as Chadema, appeared in the High Court charged with terrorism-related and economic crimes, as previously reported on the Monitor. His party claimed that the police tortured him in custody to force him to make a statement. Days later however, on 6th September 2021, Judge Elinaza Luvanda recused himself from handling the case, and on 20th October 2021, a second judge withdrew from the case following a ruling that dismissed an objection raised by Mbowe. Judge Siyani dismissed an objection raised by the defence over the admissibility of a statement made by one of Mbowe's co-accused, Adam Hassan Kasekwa, on grounds that it was recorded under duress. He cited his newly appointed role as Principal judge of the High Court by President Samia Suhulu Hassan as the reason for his withdrawal from the case. The case was put on hold until a new judge is assigned.
Separately, on 2nd October 2021, police officers arrested and detained women members of Chadema while they were jogging. Baraza la Wanawake Chadema (BAWACHA) which is the women's league in Chadema, had organised jogging events for its members to promote good health, where several women at the events wore printed T-Shirts with the words "Tume Huru" ("Independent Commission") in reference to Chadema's campaign for electoral reforms. According to a statement released by BAWACHA, Chadema leaders following up on the arrest were also detained at Mbweni police station. 
#Tanzania: Cartoonist Opptertus John Fwema has been released on bail after more than two weeks behind bars, according to his lawyer Shilinde Swedy. @pressfreedom welcomes his release but urges authorities to drop all charges against him. https://t.co/dsNnB0AMk3

— CPJ Africa (@CPJAfrica) October 8, 2021
Expression
On 24th September 2021, police officers arrested a cartoonist, Opptertus John Fwema, at his home in Dar es Salaam, and held him at the Oyster Bay police station. Fwema's arrest was related to an Instagram post of a political cartoon critical of President Samia Suluhu Hassan. The cartoon depicted former President Kikwete being weak and acting as her protector at the same time. According to the Tanzania Human Rights Defenders Coalition (THRDC), police officers interrogated Fwema in the absence of his lawyer. On 8th October 2021, Fwema was charged with publishing "false information" contrary to section 16 of the Cybercrimes Act (2015) and released on bail after more than two weeks in custody.
On 2nd October 2021, police officers arrested and detained Harlod Shemsanga, a journalist at the YouTube based Mgawe TV, while covering the above-mentioned jogging event by Bawacha. The officers confiscated his camera and laptop, reviewed the footage of his interviews and locked him up in a cell, even after he identified himself as a journalist. In addition, police officers arrested Earnest Mgawe, the media outlet's owner, as he was seeking bail for Shemsanga. They were released on 4th October 2021 but were placed under investigation for "illegal assembly".
Commenting on the incident, CPJ's sub-Saharan Africa representative, Muthoki Mumo said:
"Critical political commentary and coverage of the opposition are essential to Tanzania's democratic discourse, and it is deeply worrying that police are equating this kind of journalism to criminal activity… Authorities should also discontinue any ongoing investigations into Mgawe TV's Harold Shemsanga and Ernest Mgawe, return their confiscated devices, and abandon the habit of throwing journalists behind bars for their work."